CR Presets
DC PRESETS x CHELSEA REECE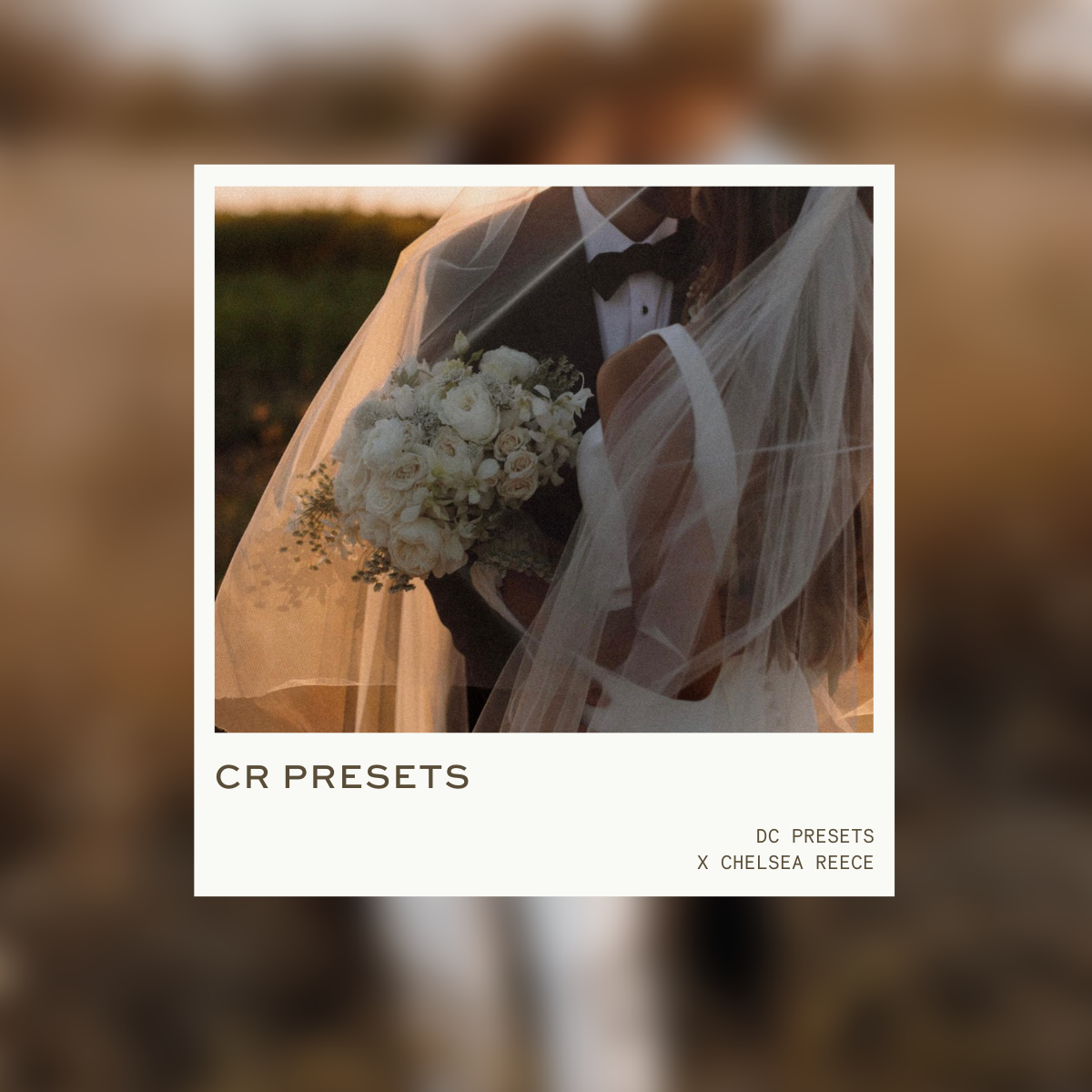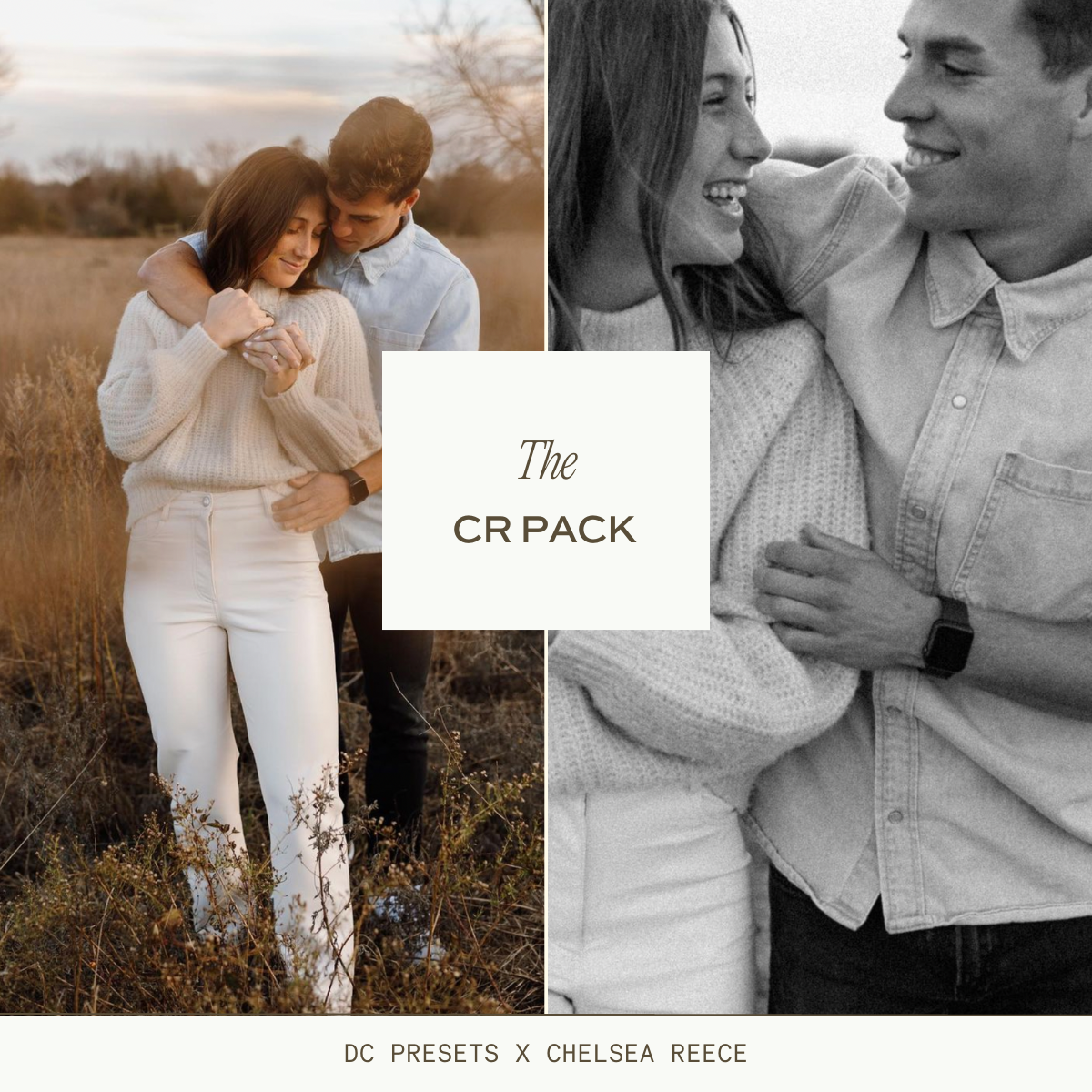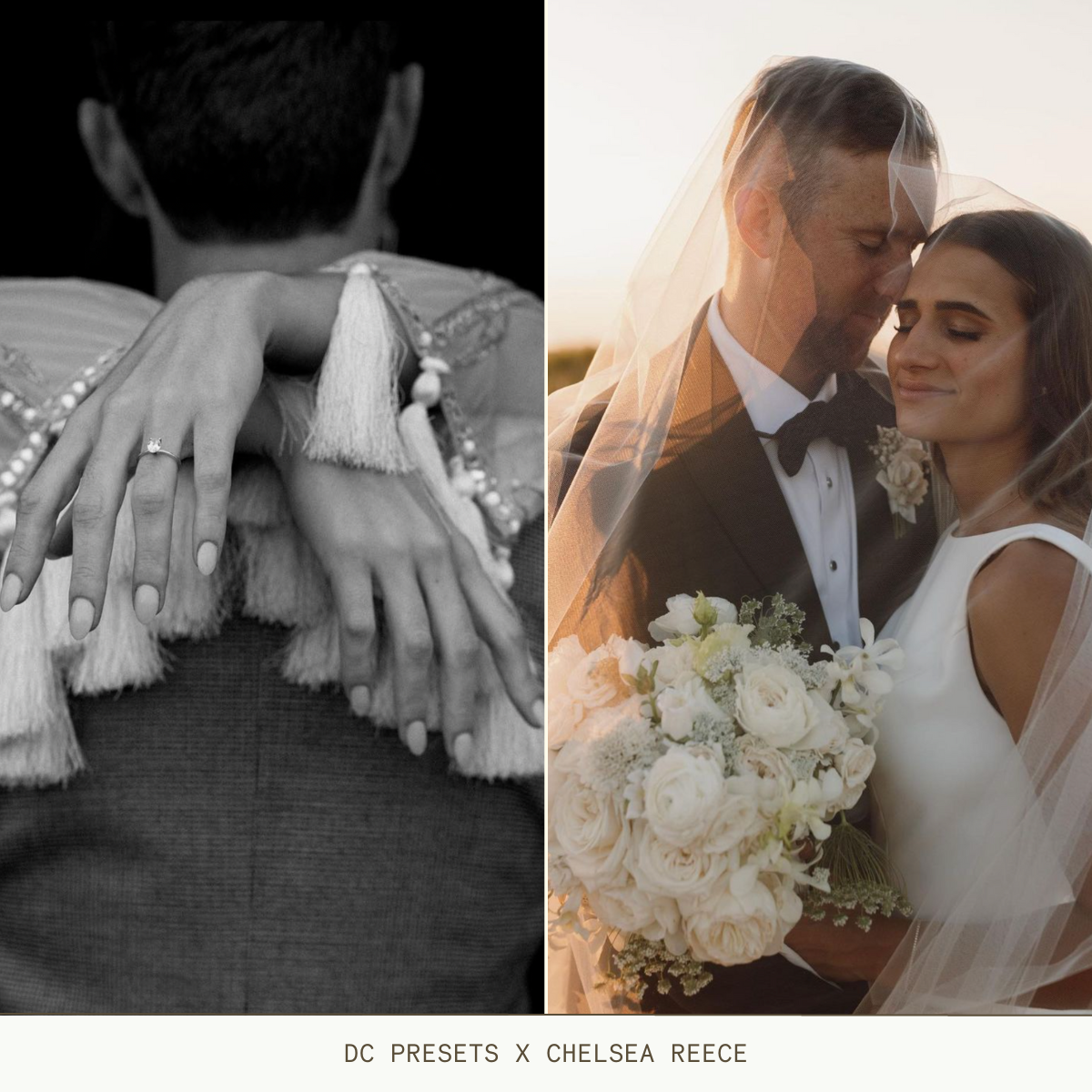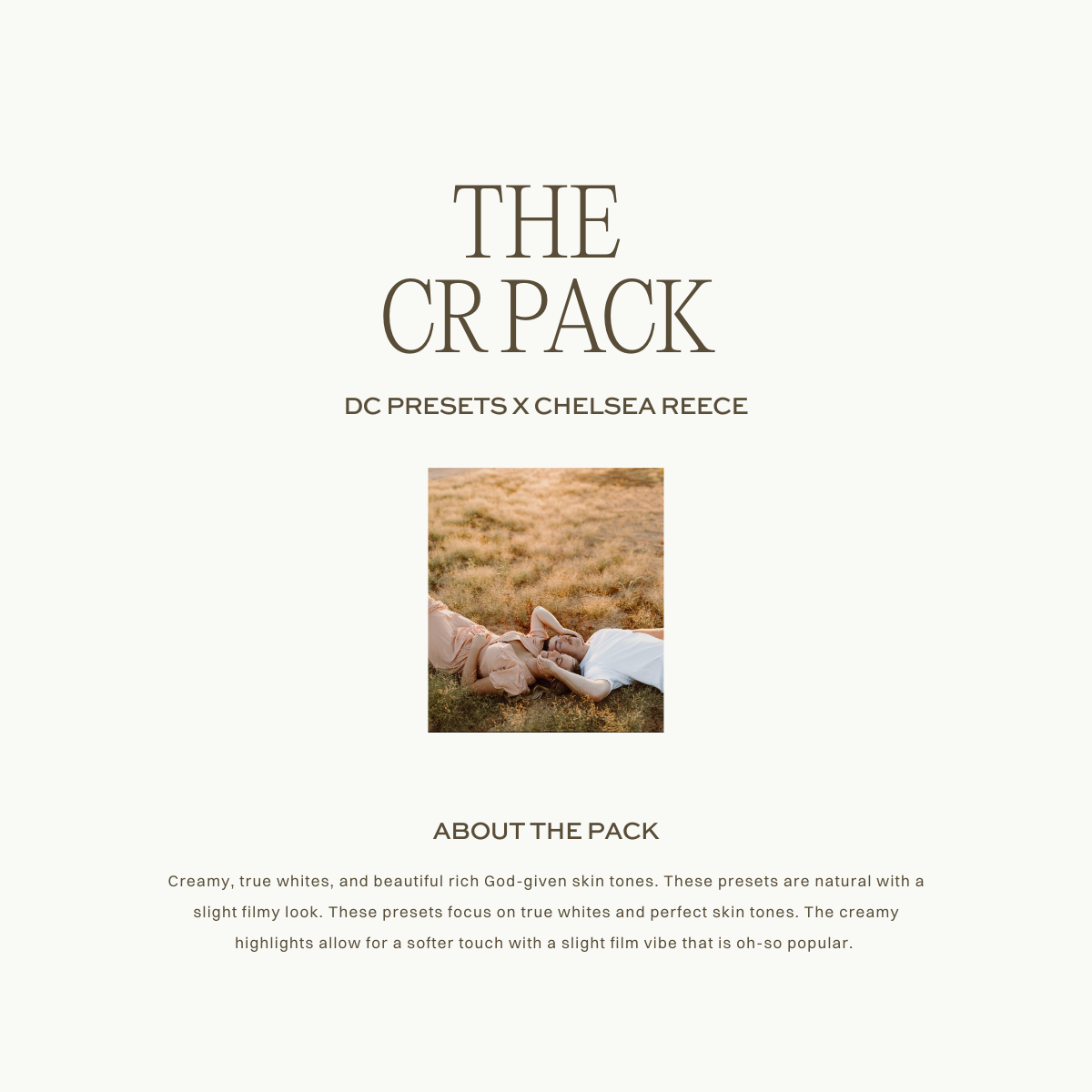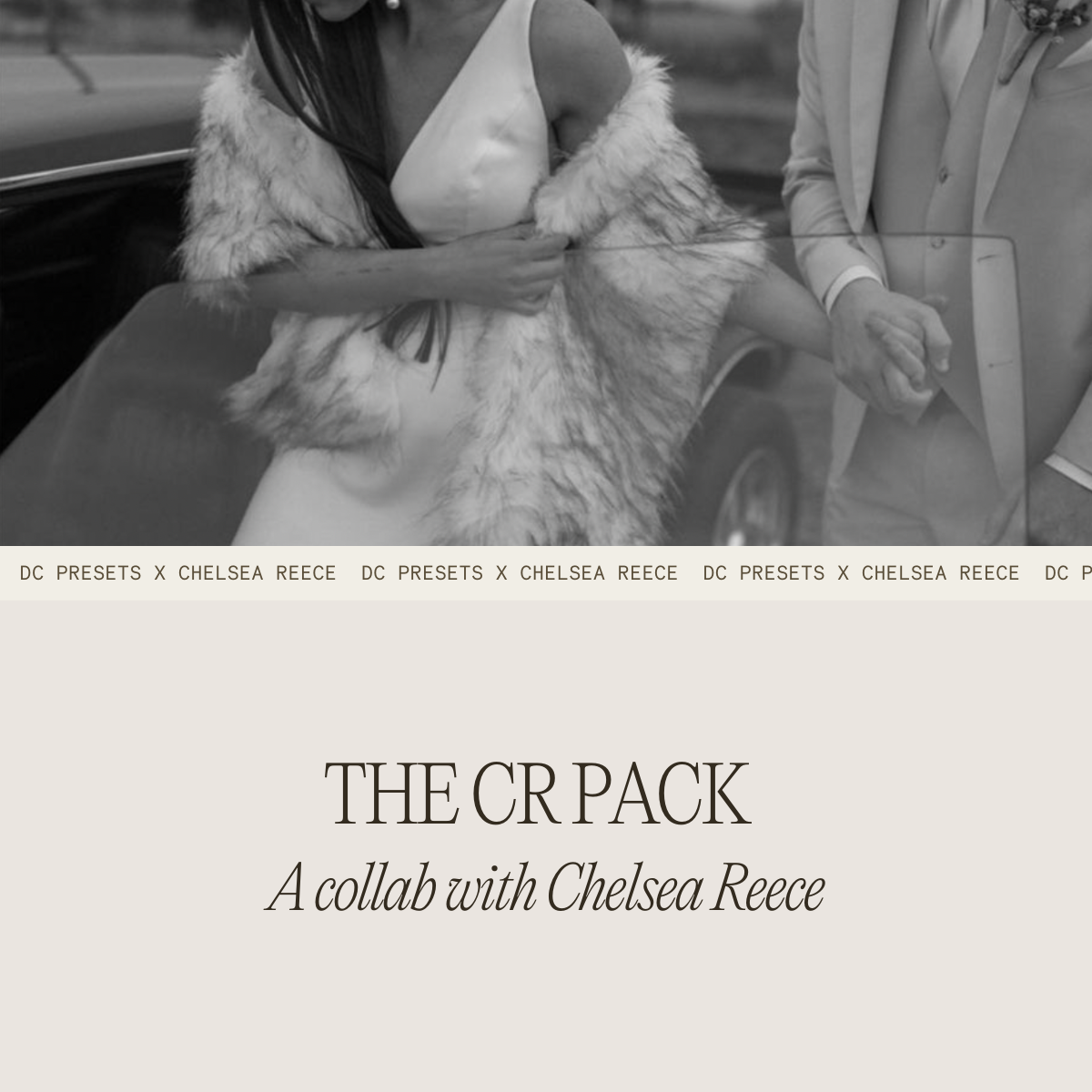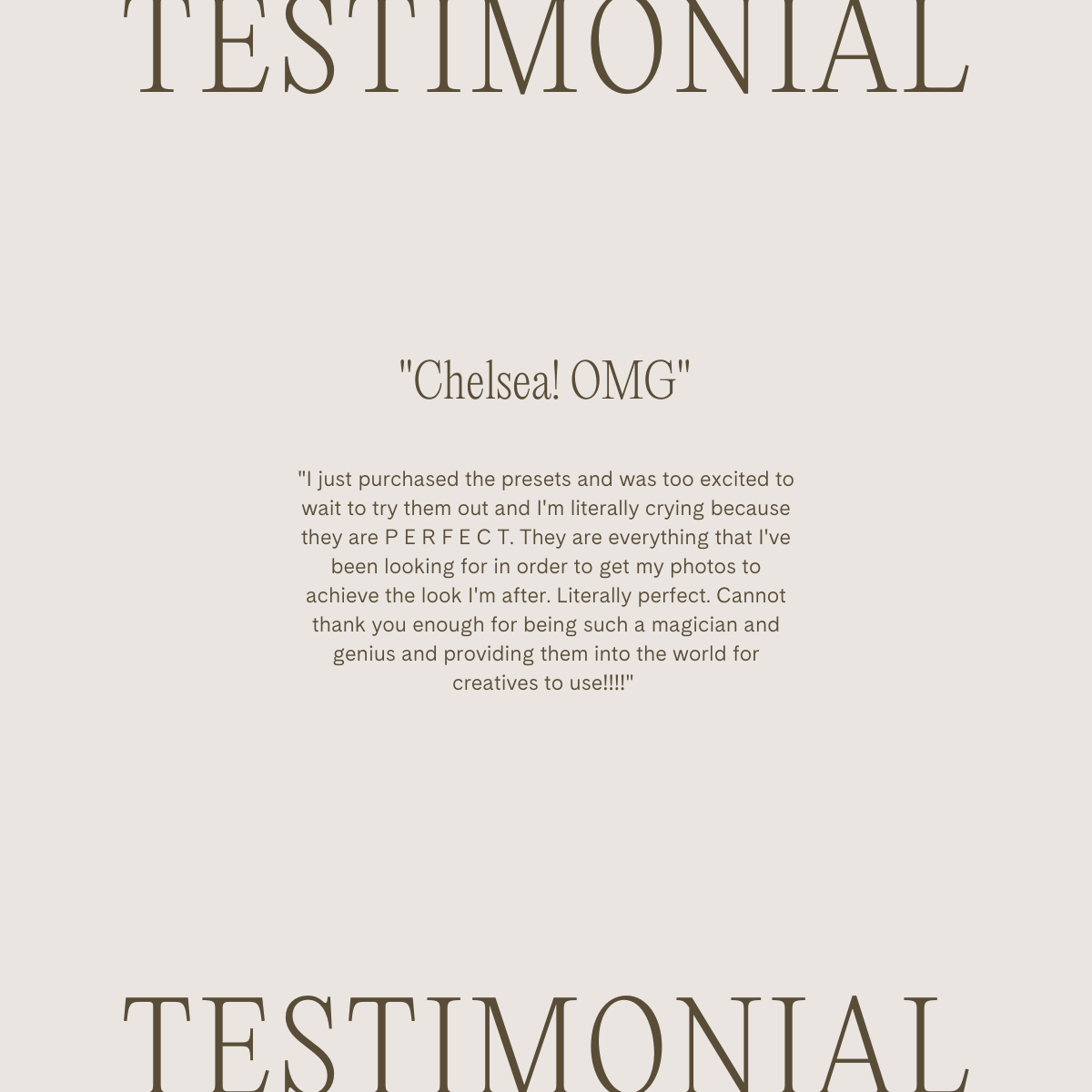 Dawn Charles x Chelsea Reece collaboration presets
Creamy, true whites with warm tones and a focus on perfecting skin tones. These presets are natural and versatile with a slight filmy look.
Includes 6 color and 2 BW Presets for Desktop Lightroom & ACR & an installation guide.
*also available for mobile 
All Sales are final
DISCLAIMER: Please be sure to double check the product(s) you're purchasing to ensure they are a good fit for your needs. These files are created for desktop images and will only work in Lightroom Desktop. If you are looking for presets to edit on Lightroom Mobile, check out our mobile presets. If you are looking for video editing tools, check out our LUTs video presets. 
CR PRESETS
DC Presets x Chelsea Reece
Creamy, true whites, and beautiful rich God-given skin tones. These presets are natural with a slight filmy look.
About the Pack
When creating our pack it was important to me to focus on true whites and perfect skin tones. The creamy highlights allow for a softer touch with a slight film vibe that is oh-so popular. They are extremely easy to tweak to fit your exact needs by staying so neutral! 
I am SO thankful to any of you who choose to invest in Dawn and I's collab preset pack. It was truly an honor to co create these together and offer them to you. Our goal is always to make your lives easier and your work + business shine!
KIND WORDS
"Chelsea! OMG"
"I just purchased the presets and was too excited to wait to try them out and I'm literally crying because they are P E R F E C T. They are everything that I've been looking for in order to get my photos to achieve the look I'm after. Literally perfect. Cannot thank you enough for being such a magician and genius and providing them into the world for creatives to use!!!!" 
- Morgan B.
Introducing
Chelsea Reece
Hi, I am Chelsea Reece. I am a wedding photographer, Jesus follower and momma based in the great plains of Oklahoma but have traveled all over the world for the most amazing clients. I have been photographing beautiful love stories for over 10 years now and can't remember what life was like before a camera was in my hand. The fast paced adrenaline of wedding days with a side of such sweet love moments are what keeps me going.  When I am not photographing weddings you can most likely catch me hanging out with my husband and our two babes. Jesus, food, and fitness are our interests with a little sprinkle of travel to see the beautiful world God created!