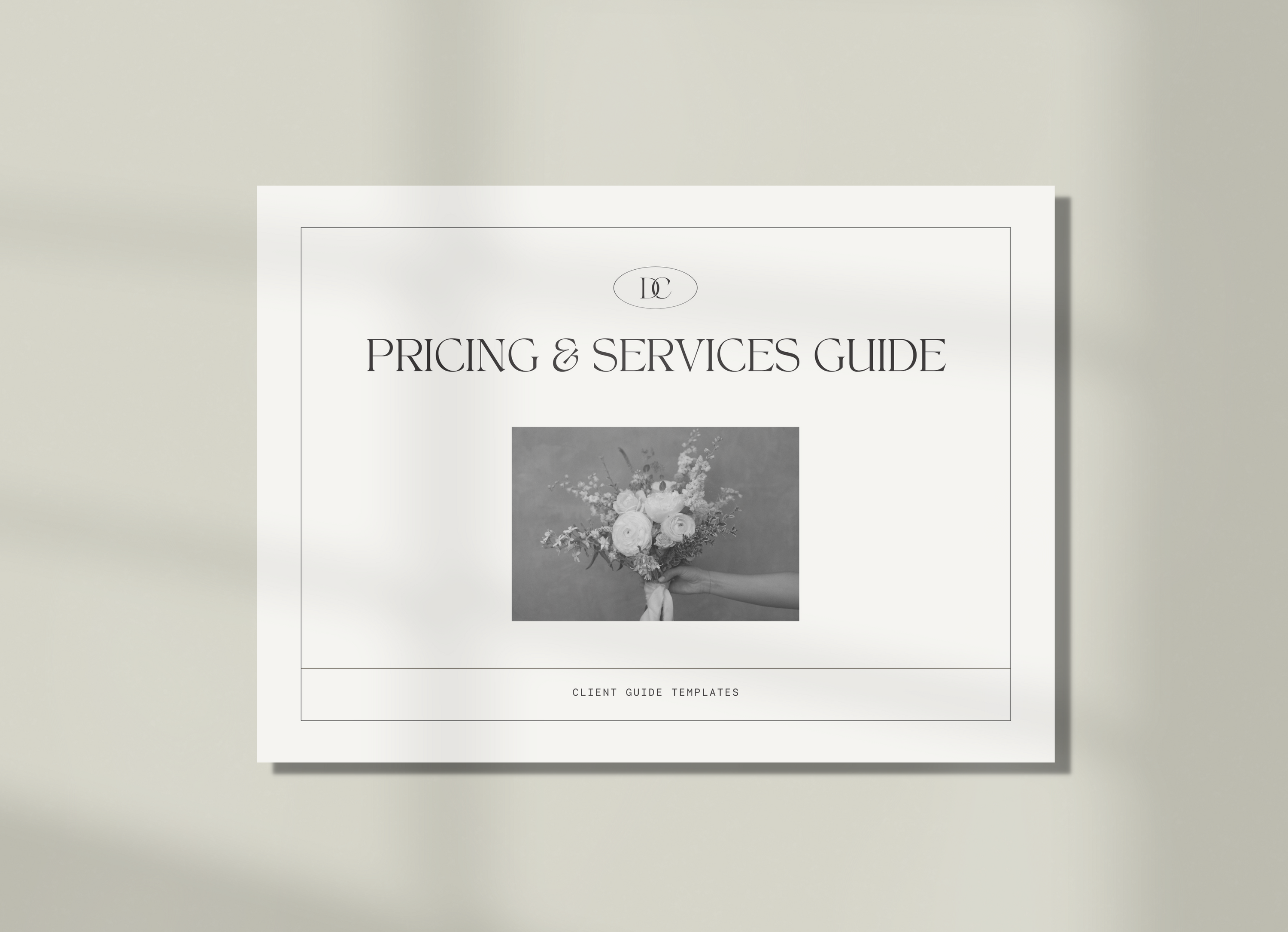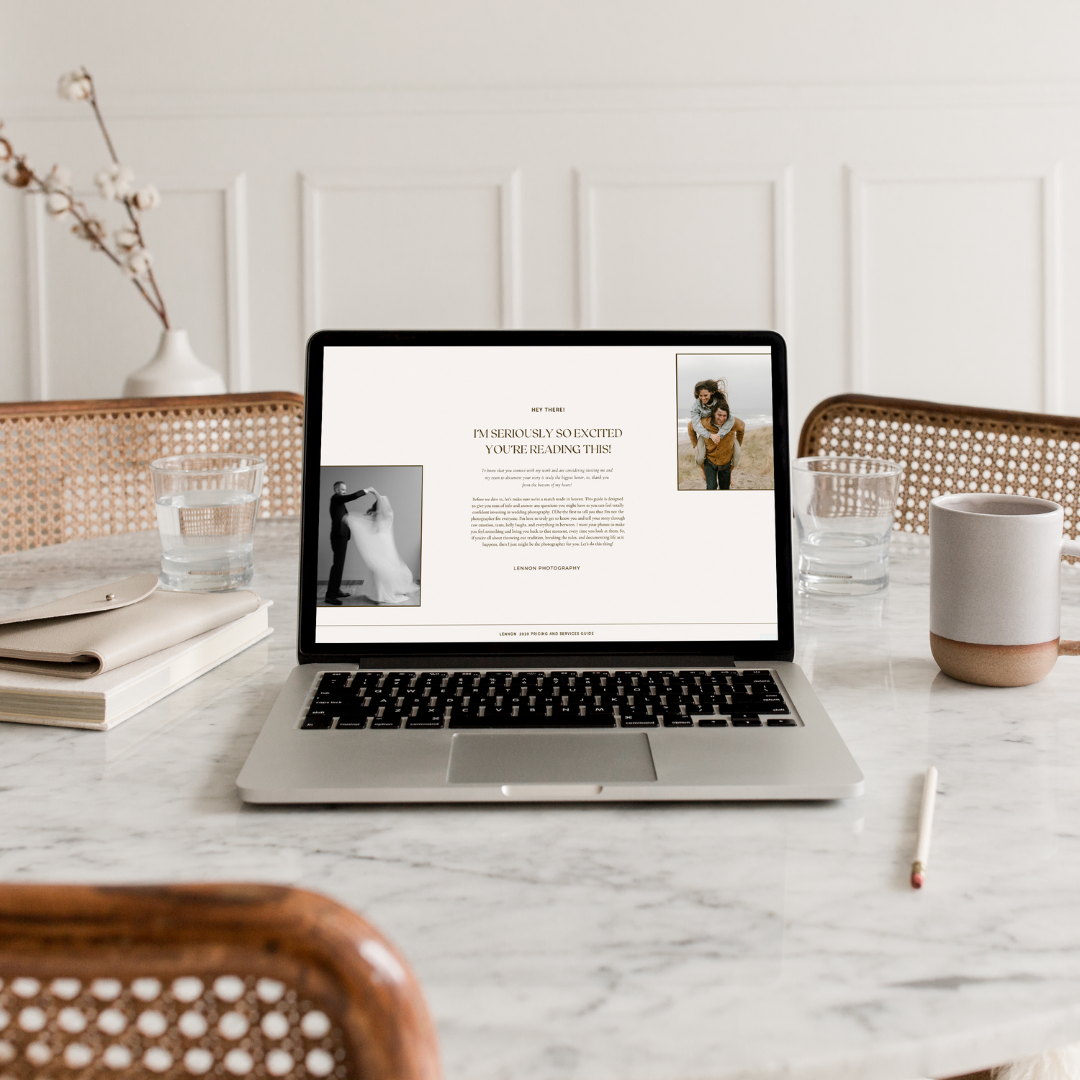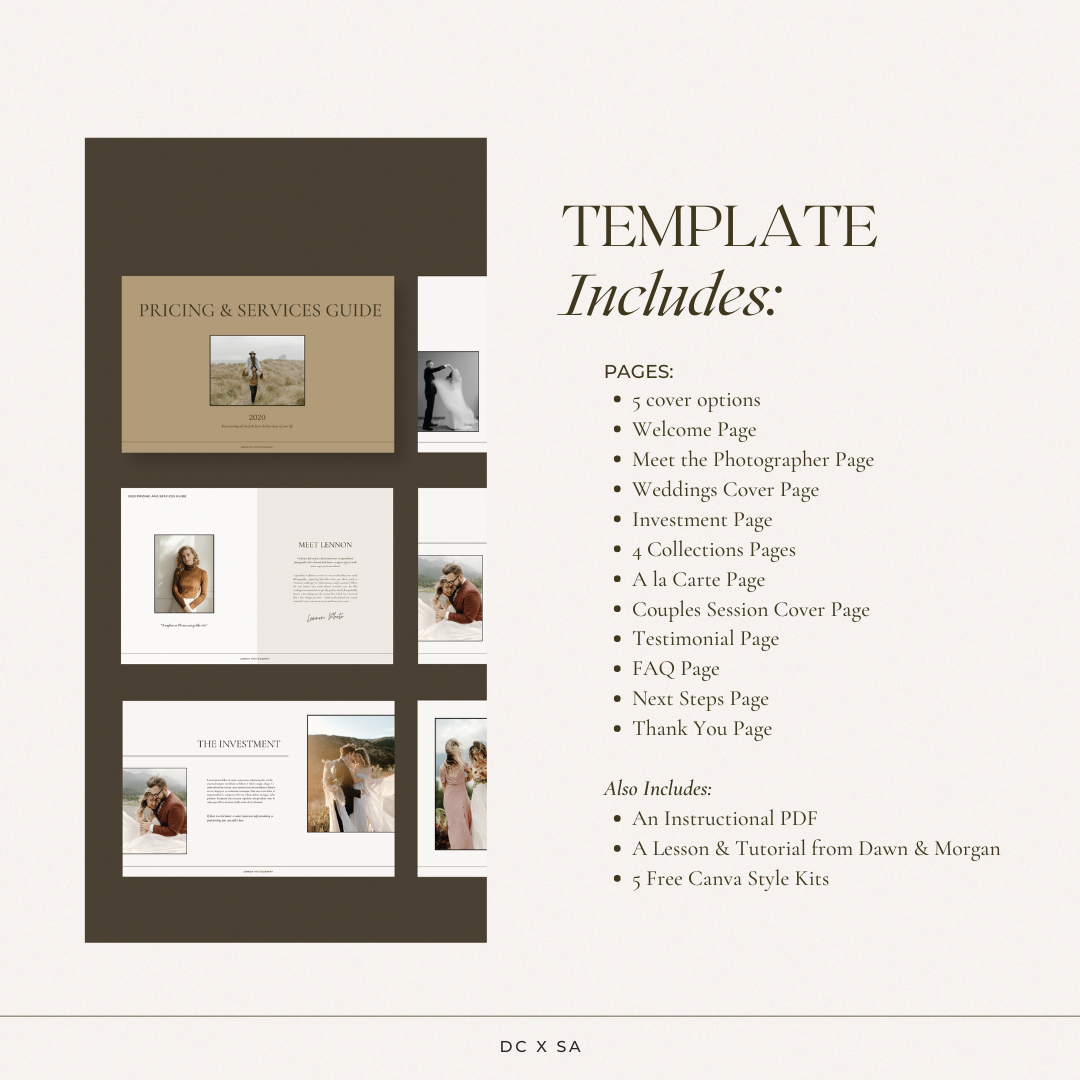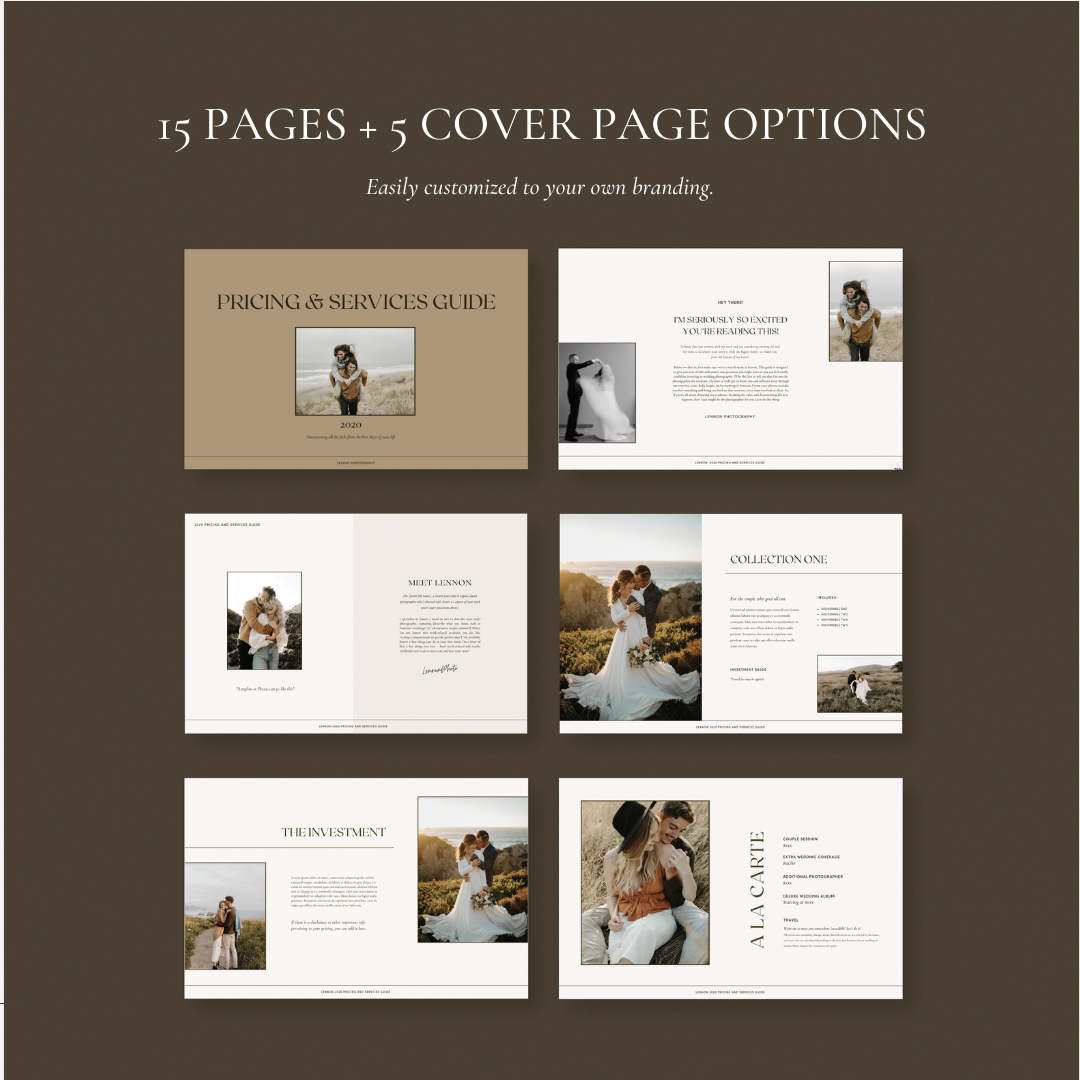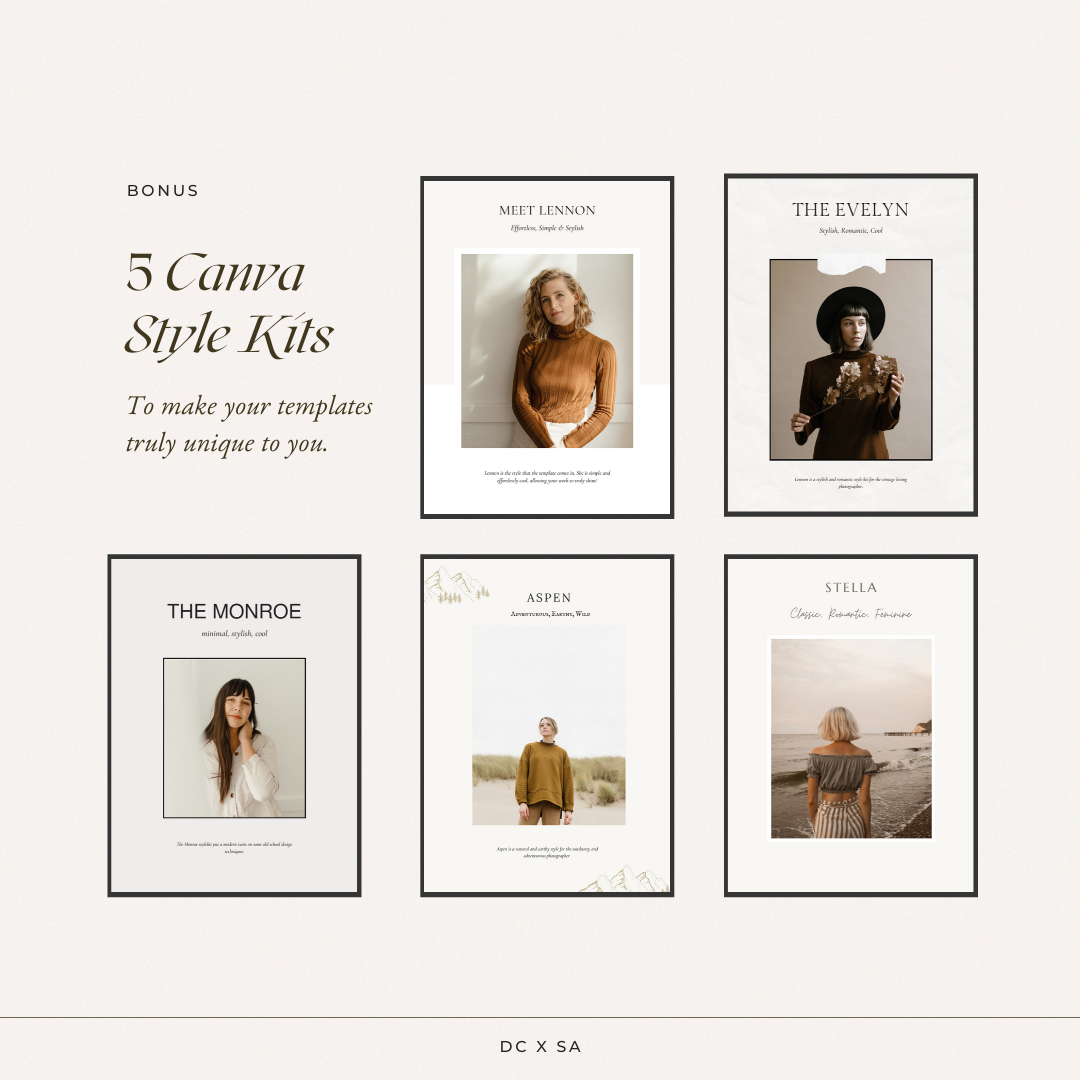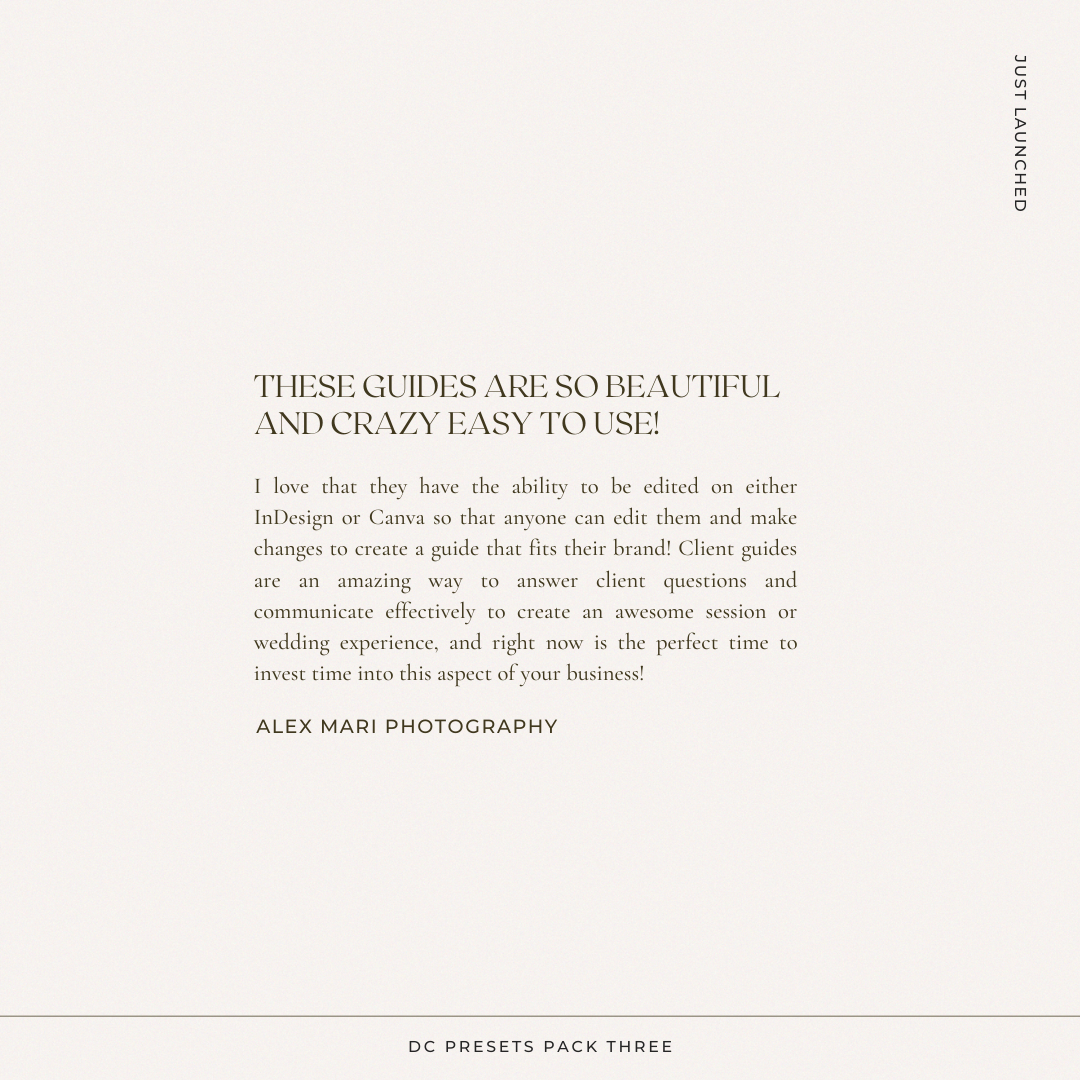 Pricing & Services Guide Template
A 15+ page Canva or InDesign template to helping you to showcase your work, display your pricing and services, and land your leads in a beautiful, thoughtful way.
This template includes a beautiful, easy-to-customize template, as well as content prompts, a short lesson from Dawn on how to craft an impactful welcome guide and design tutorials from Morgan so that you can be sure to make your template truly unique to you.
*This template is best suited for digital use.
PAGES:

5 cover options
Welcome Page
Meet the Photographer Page
Weddings Cover Page
Investment Page
4 Collections Pages
A la Carte Page
Couples Session Cover Page
Testimonial Page
FAQ Page
Next Steps Page
Thank You Page



Also Includes:

An Instructional PDF
A Lesson & Tutorial from Dawn & Morgan
5 Free Canva Style Kits

Because this is a digital product, all sales are final.
Pricing & Services Guide Template