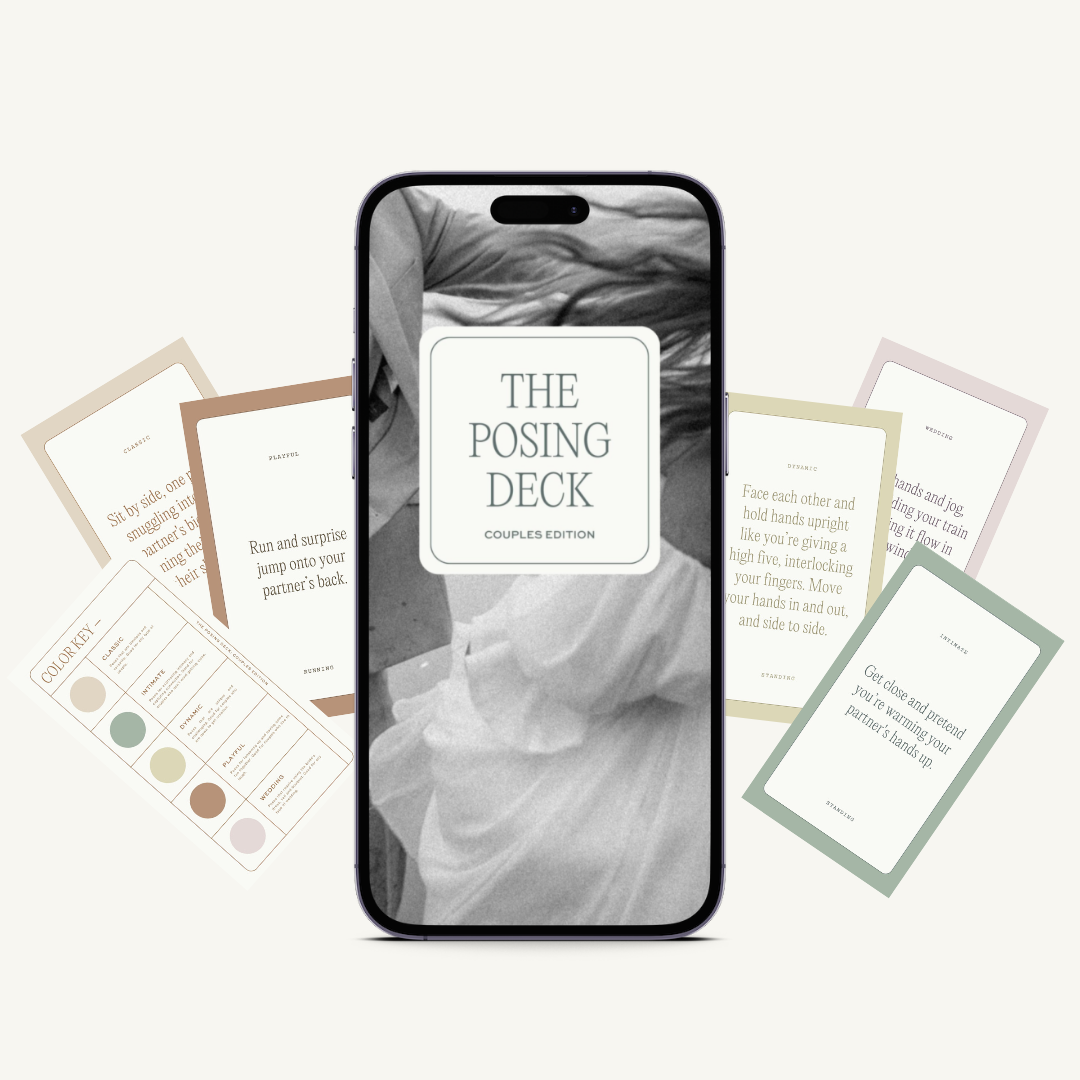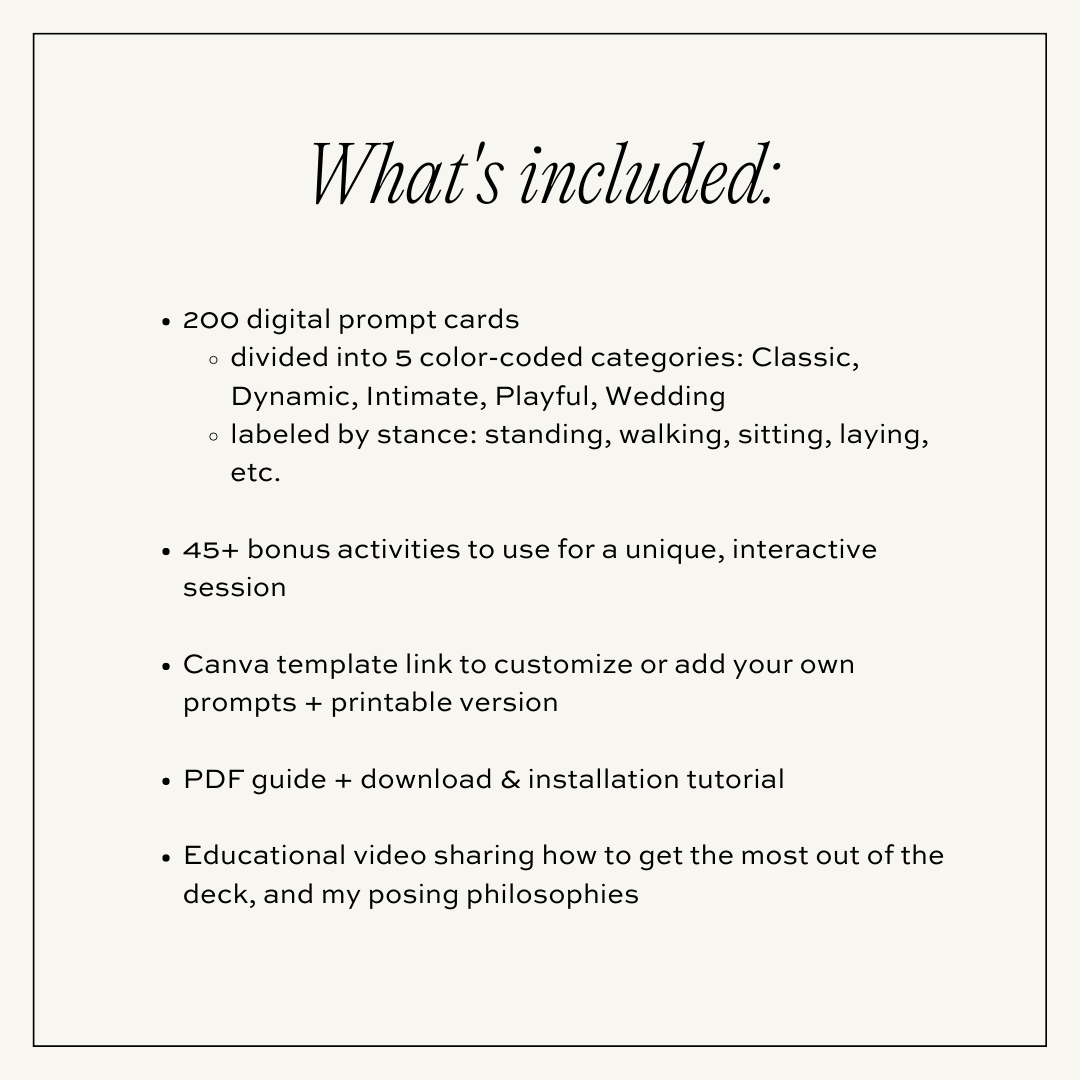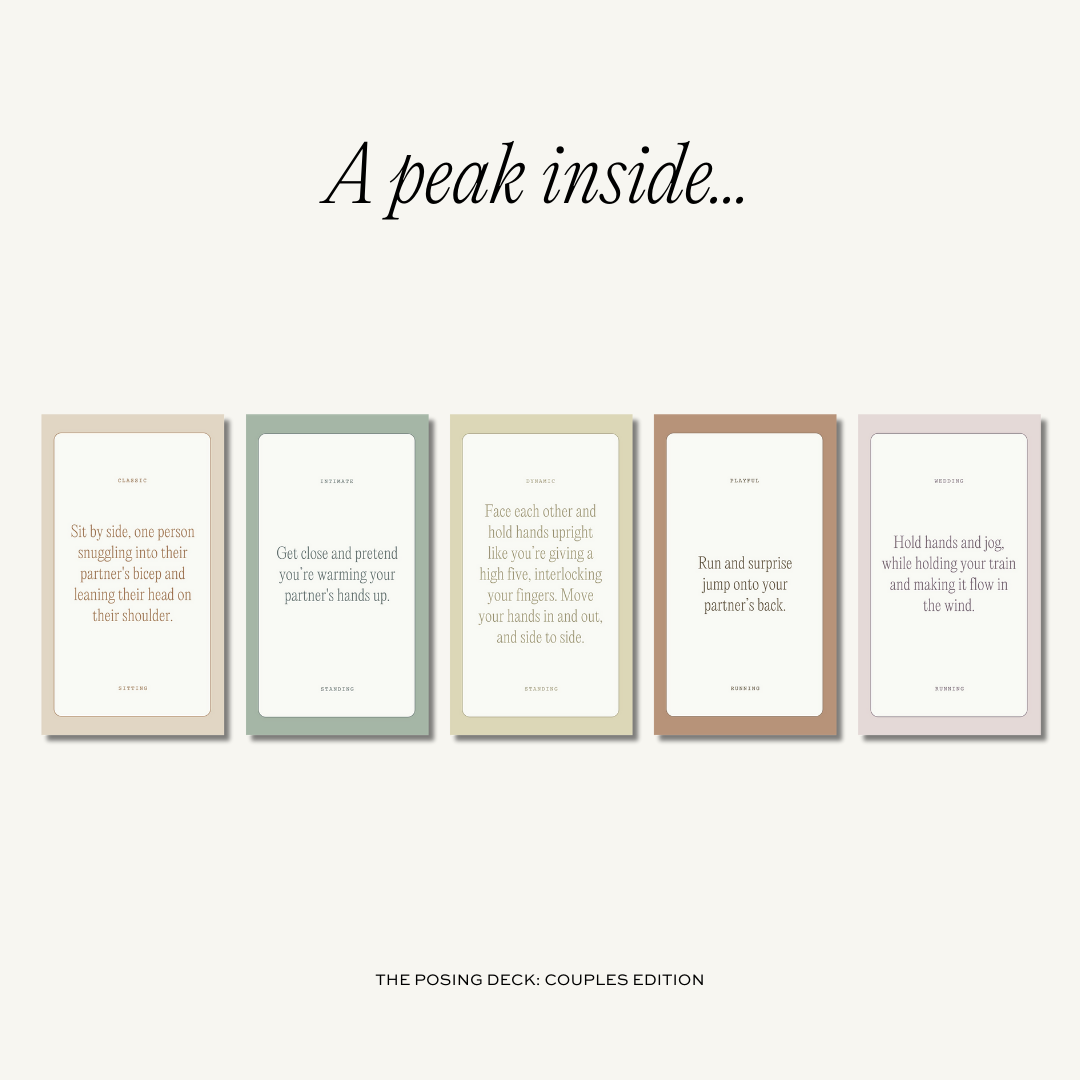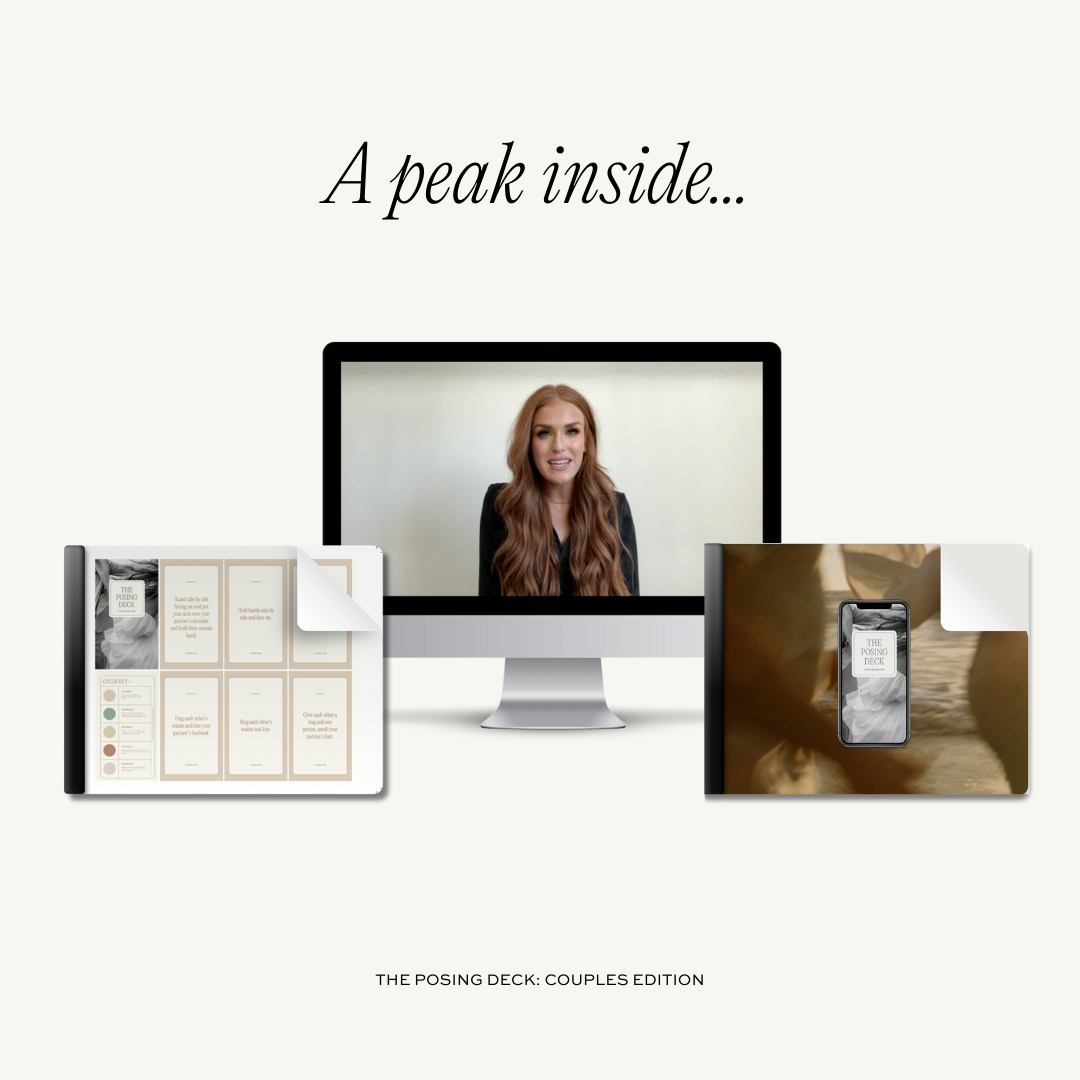 The Posing Deck: Couples Edition
Don't you wish you had a full list of posing prompts you could stick in your back pocket and take with you to sessions?
Well, here it is. 
The Posing Deck: Couples Edition is a deck of 200 prompt cards for you to direct your couples in a way that is natural and comfortable. These prompts are timeless, versatile and applicable to any type of couple you're working with!
The deck is divided into 5 categories: Classic, Intimate, Dynamic, Playful and Wedding. On top of that, each prompt card is organized by stance: standing, walking, running, dancing, sitting, carrying or laying. There's even a bonus section of fun activities to do for a couple's session!
Additionally, a 20 minute video is included, breaking down my posing philosophies, and approach to couples sessions, how to make your clients comfortable in front of the camera, reading your couples and choosing prompts that fit their personalities, and multiple ideas for how to incorporate this deck into your sessions in a way that works best for you and your couples. 
The Posing Deck: Couples Edition