The Effortless Pack
DC PRESETS x KARRA LEIGH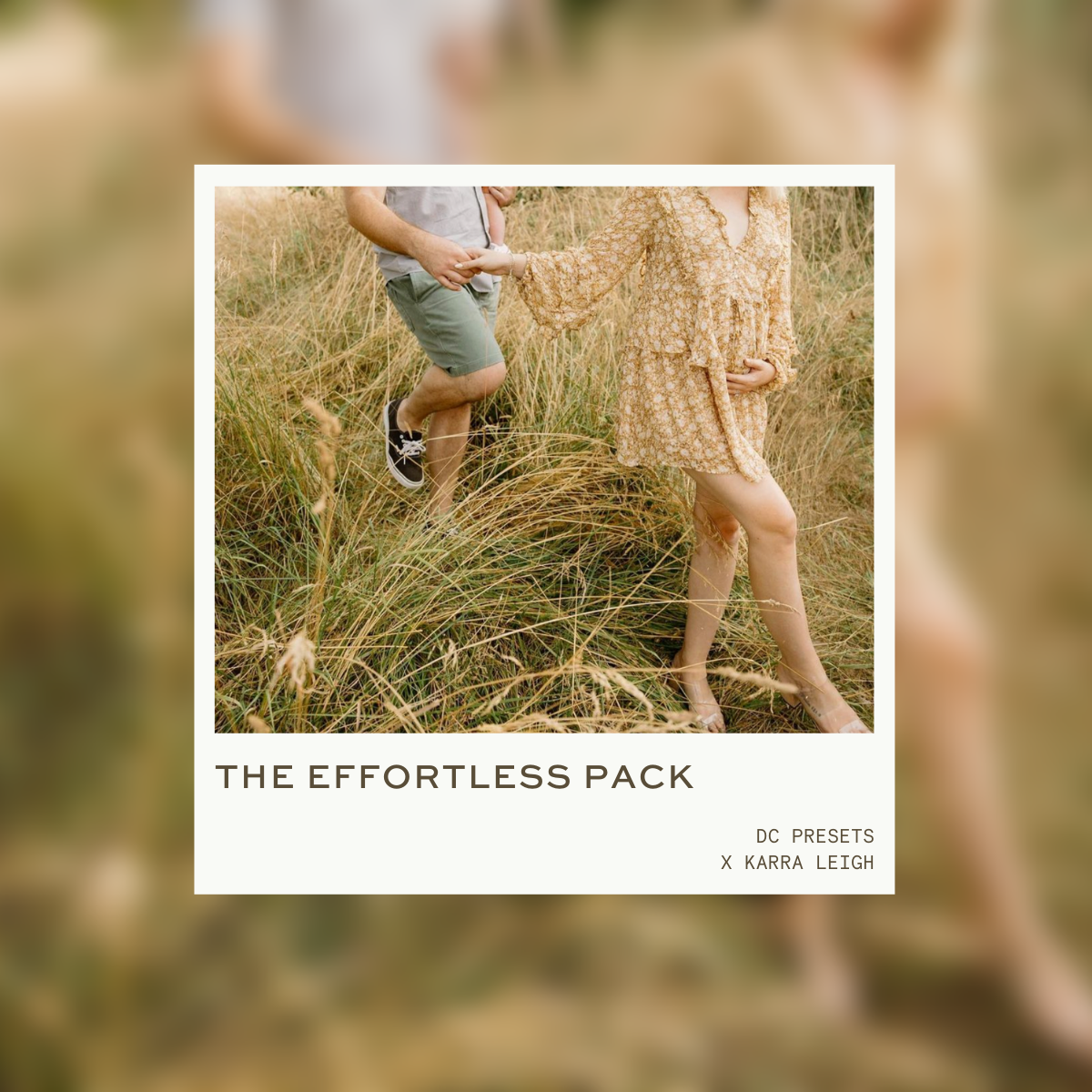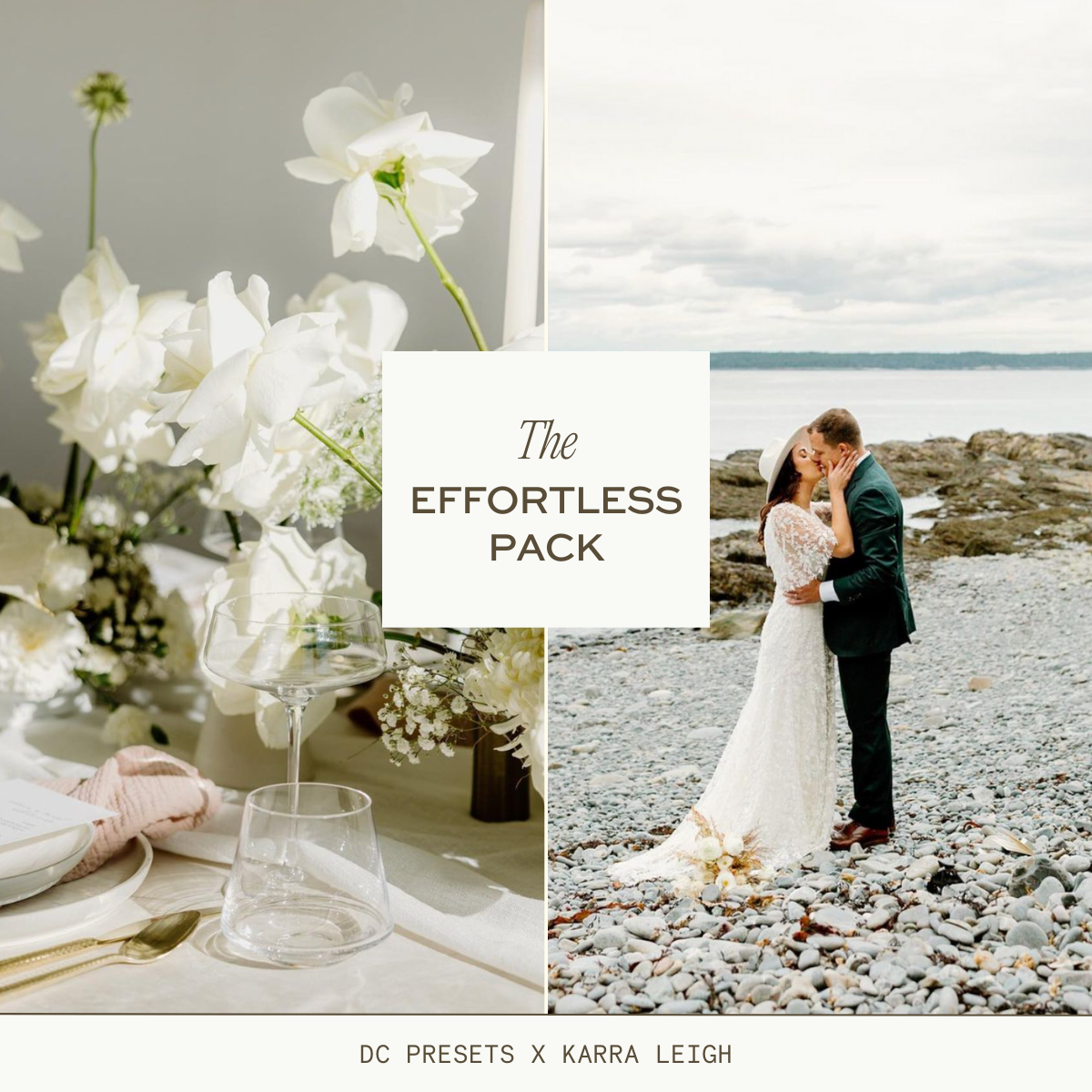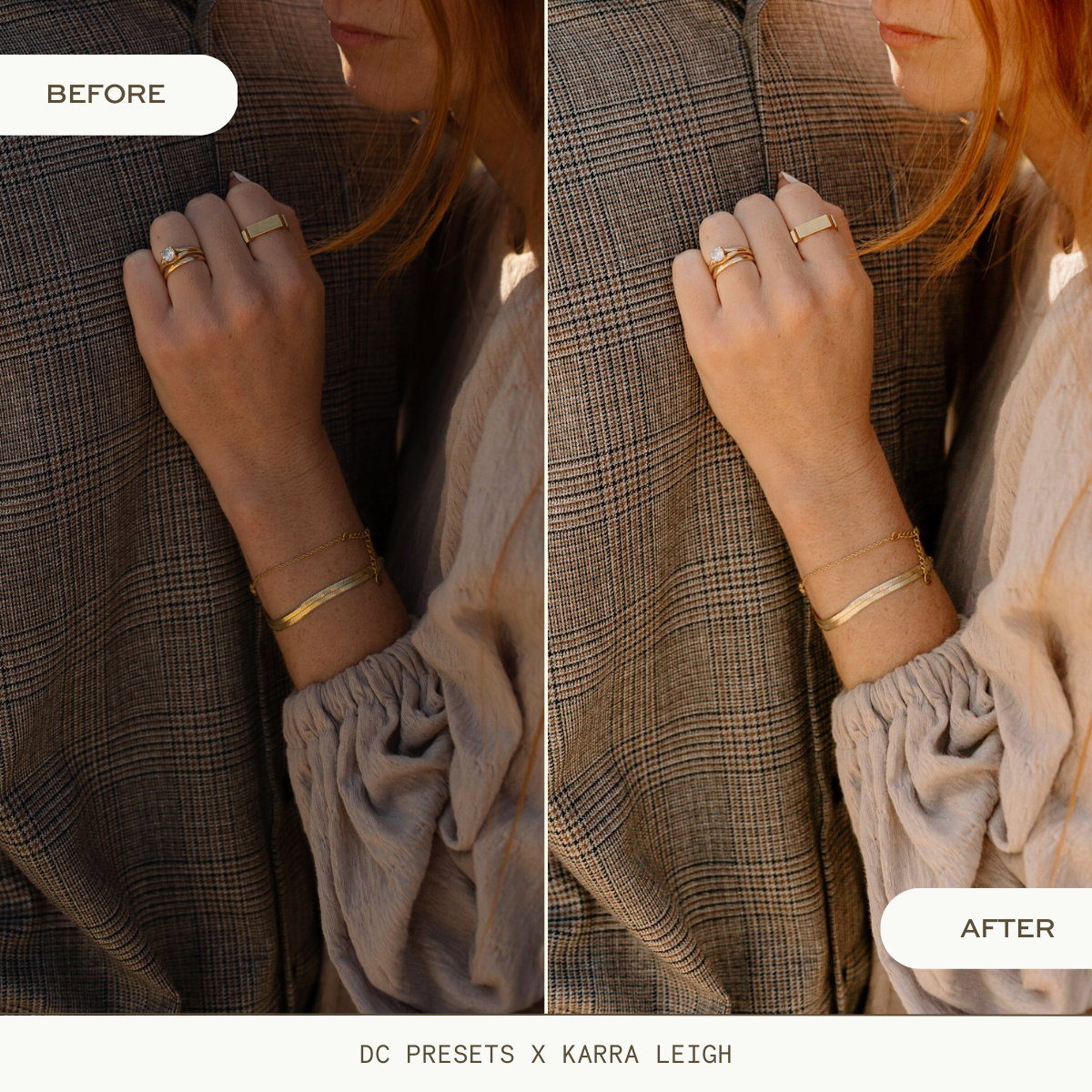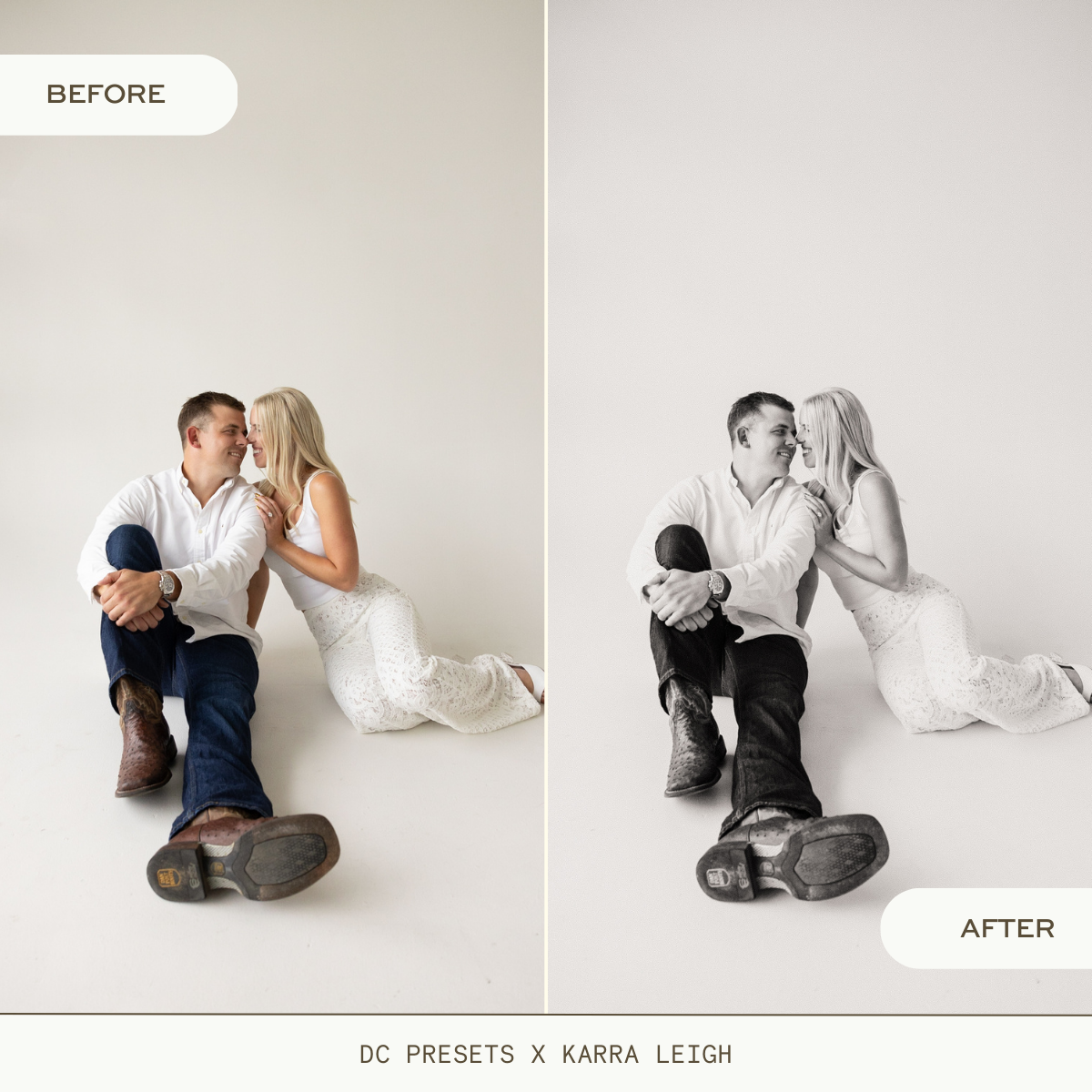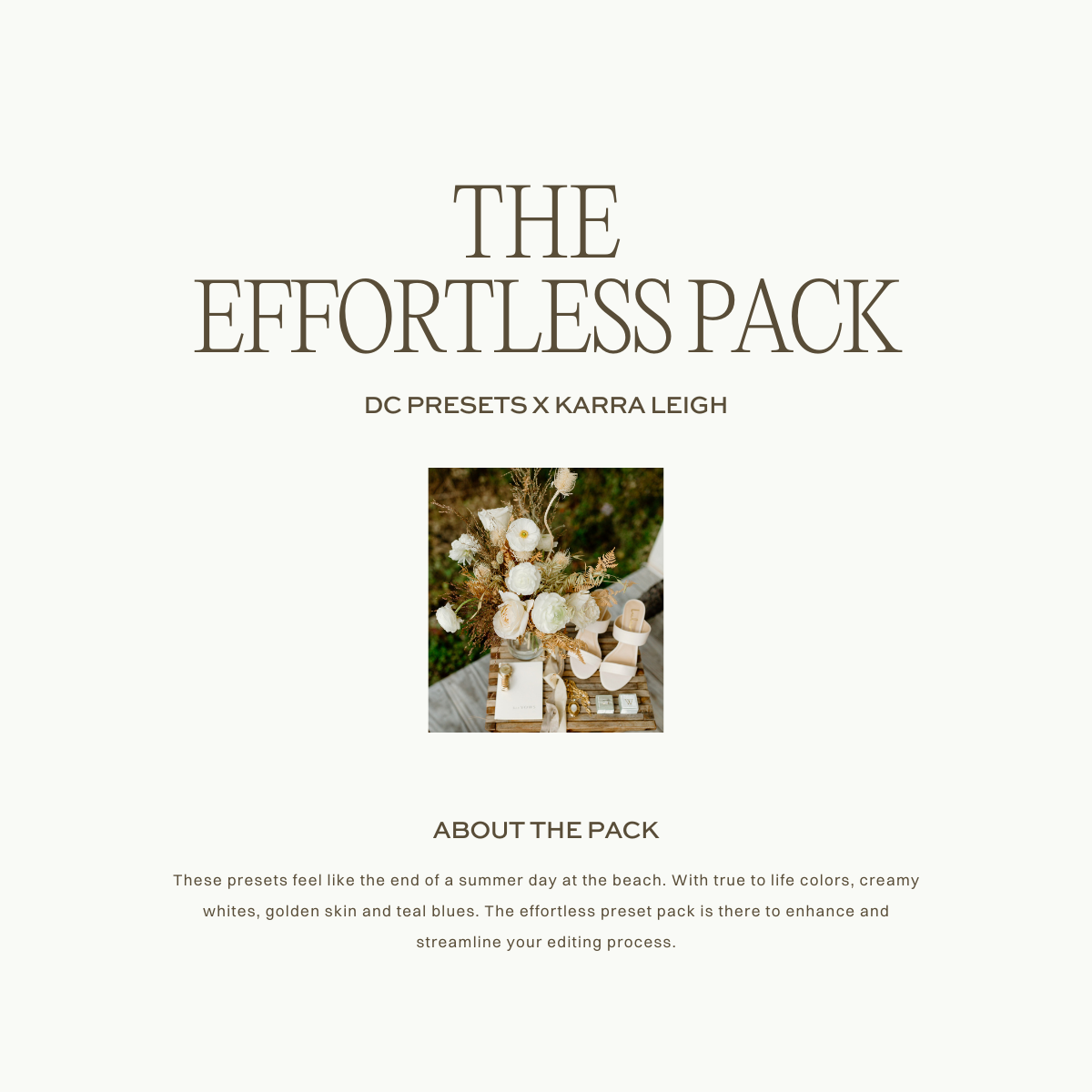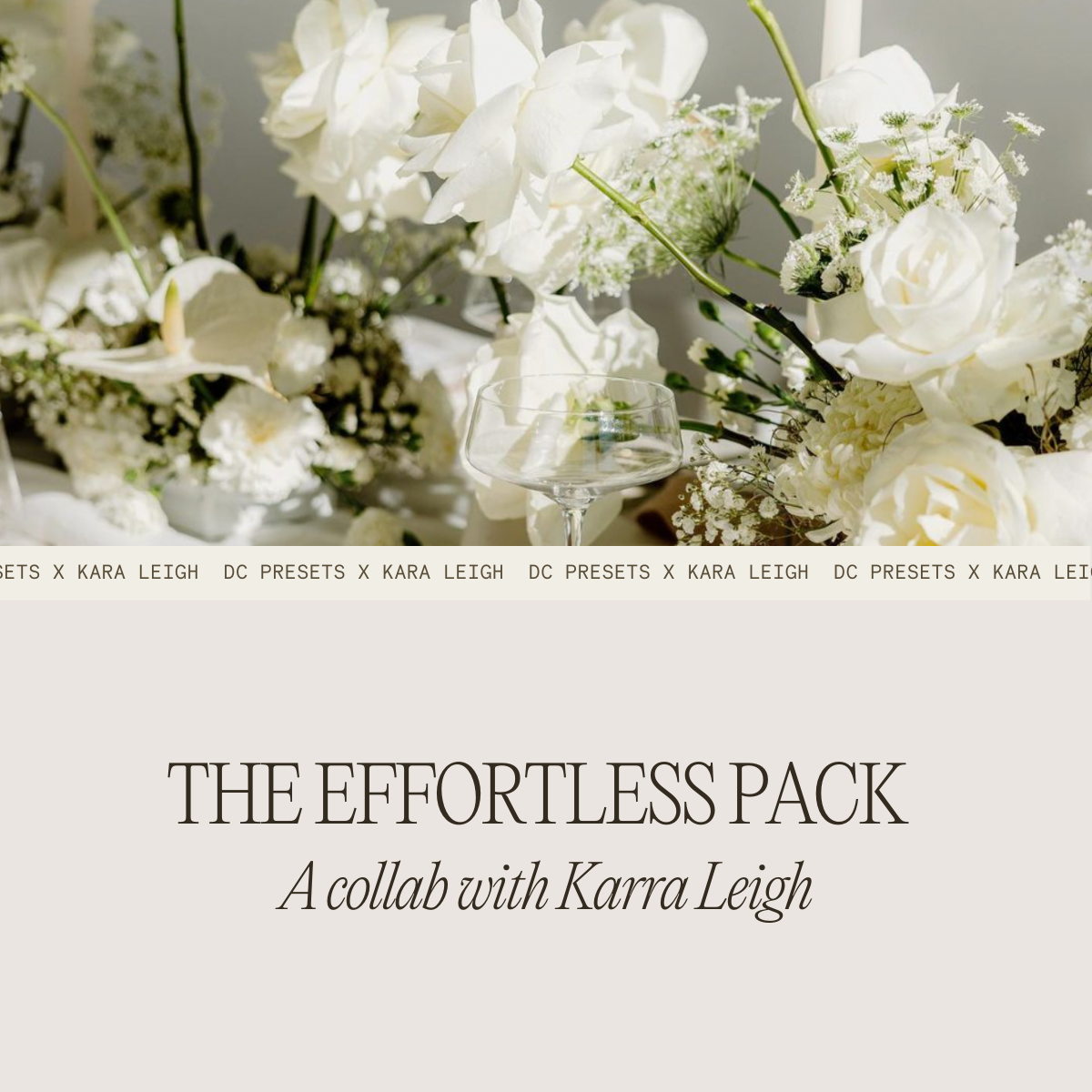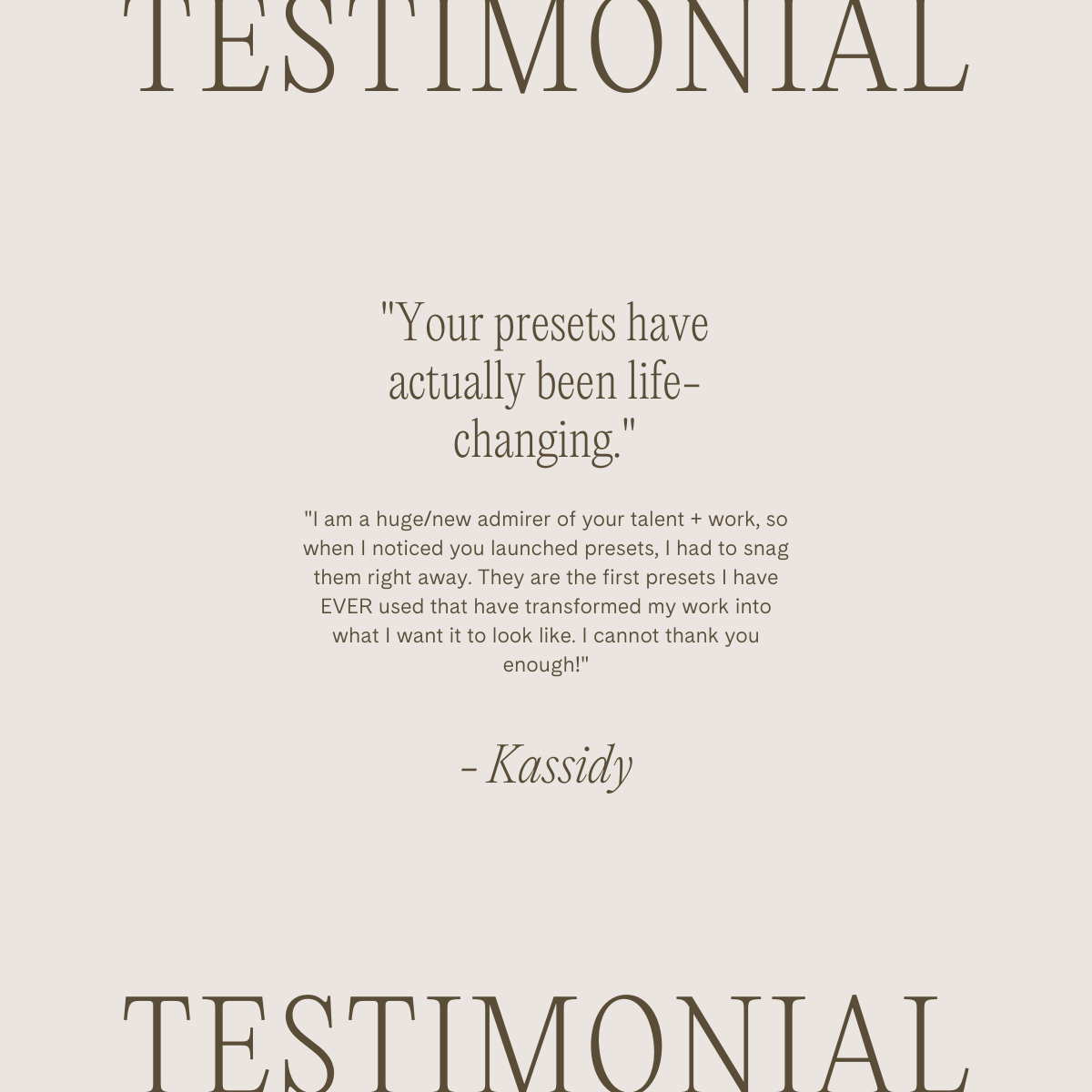 Karra Leigh x Dawn Charles preset collaboration 
Creamy whites, golden skin, honey hues and teal blues. This pack effortlessly enhances your images to a dreamy palette, while keeping colors true to life.
Includes 6 color and 2 BW Presets for Desktop Lightroom & ACR, an installation guide & editing tutorial.
*also available for mobile 
All Sales are final
DISCLAIMER: Please be sure to double check the product(s) you're purchasing to ensure they are a good fit for your needs. These files are created for desktop images and will only work in Lightroom Desktop. If you are looking for presets to edit on Lightroom Mobile, check out our mobile presets. If you are looking for video editing tools, check out our LUTs video presets. 
THE EFFORTLESS PACK
DC Presets x Karra Leigh
These presets feel like the end of a summer day at the beach. With true to life colors, creamy whites, golden skin and teal blues. The pack includes: The everyday - my go to for most of my images, golden - when I want that extra golden glow, film - a nod to that vintage film look we all love, dramatic- for that extra pop and vibrancy, moody to enhance that punchiness, and subtle- for that classic look. The pack also has two black and white's that are tried and true. One a little warmer and the other more moody and classic.
KIND WORDS
"Your presets have actually been life-changing."
"I am a huge/new admirer of your talent  + work, so when I noticed you launched presets, I had to snag them right away. They are the first presets I have EVER used that have transformed my work into what I want it to look like. I cannot thank you enough!"
- Kassidy
Introducing
Karra Leigh
Hi–  I'm Karra! I'm primarily a wedding photographer based in Colorado, but love photographing couples all over the world. I'm married with two brunette girls who have my heart and love to snap polaroid pictures any chance they get. This is my 8th year as a full-time photographer and I'm constantly inspired by my couples, intimacy, joy and movement. My style emphasizes love and storytelling- to document the moments that often go unnoticed and the connection between my couples. The effortless preset pack is there to enhance and streamline your editing process.