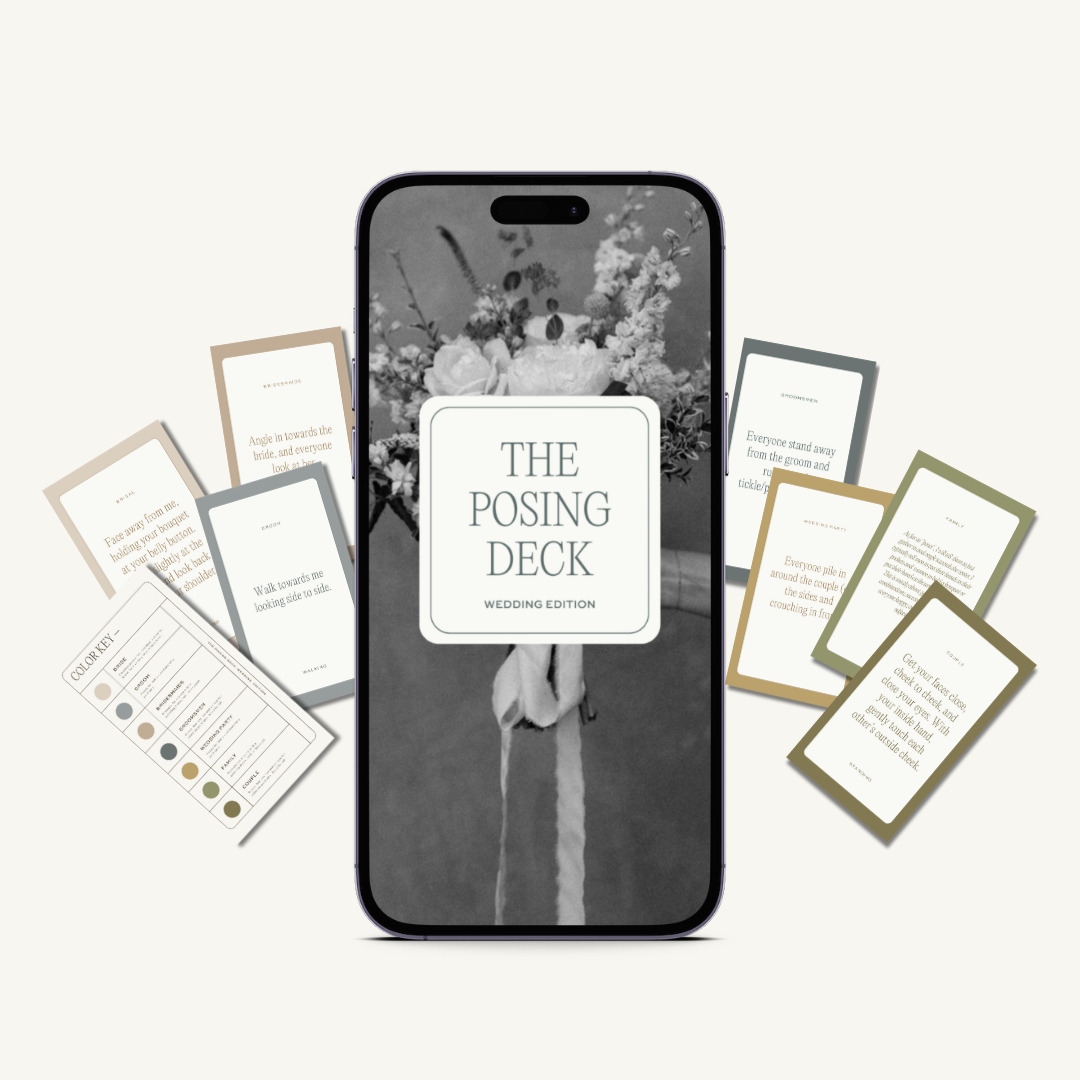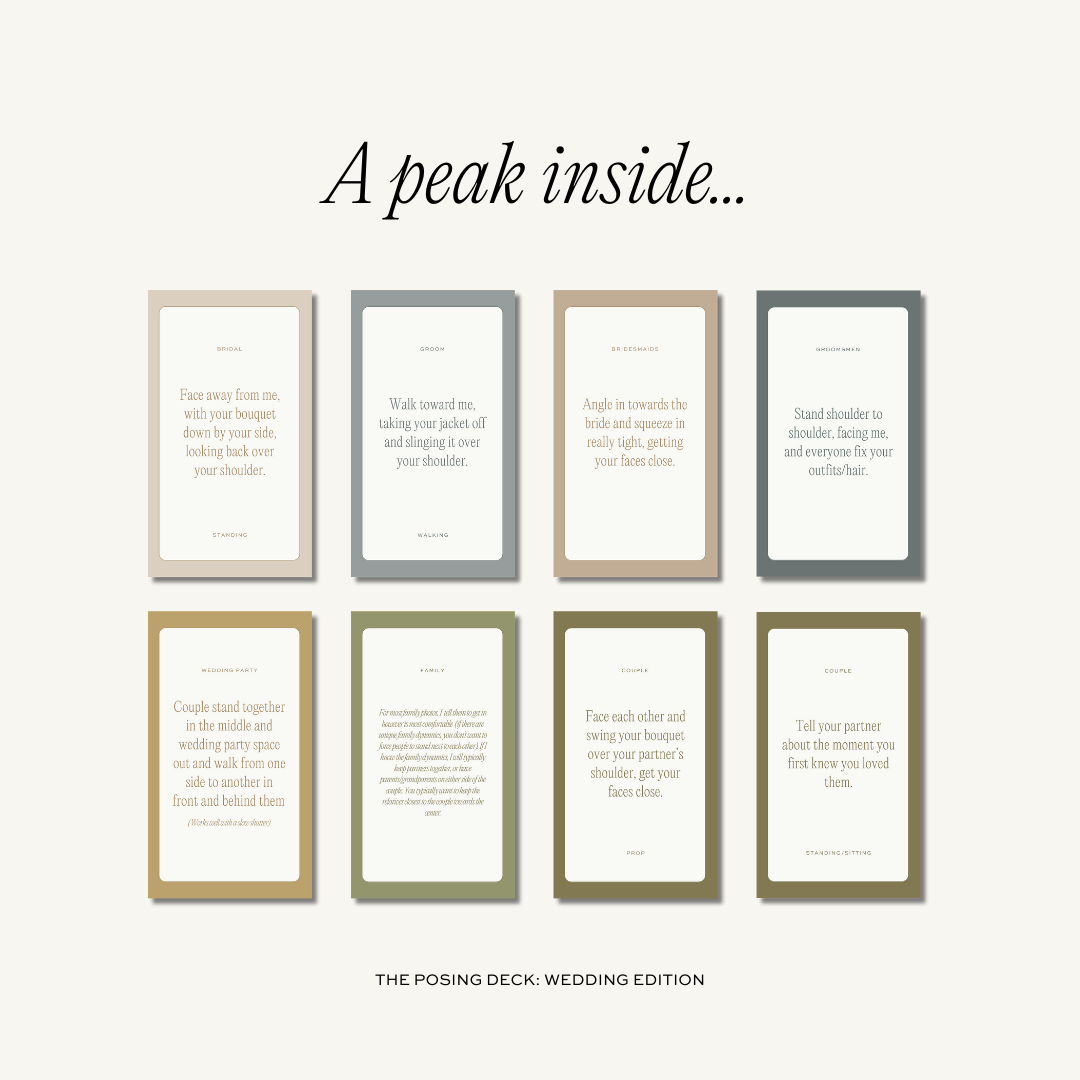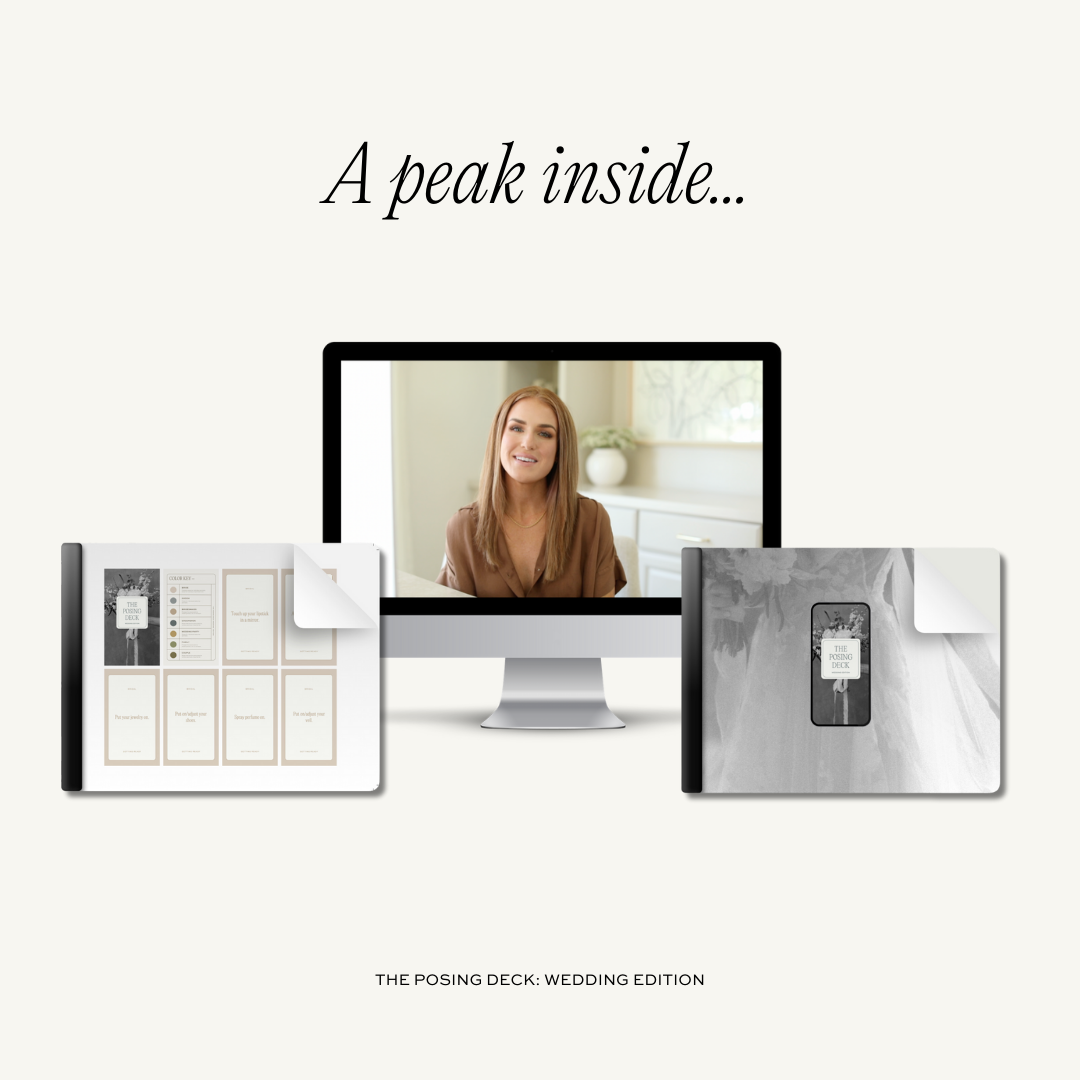 The Posing Deck: Wedding Edition
Introducing an entire deck of posing prompts dedicated to guide you through an entire wedding day.
The Posing Deck: Wedding Edition is a pack of over 275 prompt cards for you to direct an entire wedding day in an authentic and natural way.
This deck is divided up into 7 different categories: Bride (Getting Ready & Portraits), Groom (Getting Ready & Portraits), Bridesmaids, Groomsmen, Wedding Party, Family and Couple. On top of that, cards are organized by stance: standing, laying, sitting, walking, running, dancing, etc. 
Additionally, an educational video is included breaking down how to get the most out of the deck and my posing philosophies and approach to posing for each part of the wedding day. I explain how to make your client's comfortable in front of the camera, how to choose prompts based on their personality type, and multiple ways you can incorporate this posing deck in a way that makes time with your clients feel effortless.
The Posing Deck: Wedding Edition
The Posing Deck: Wedding Edition
The Posing Deck: Wedding Edition