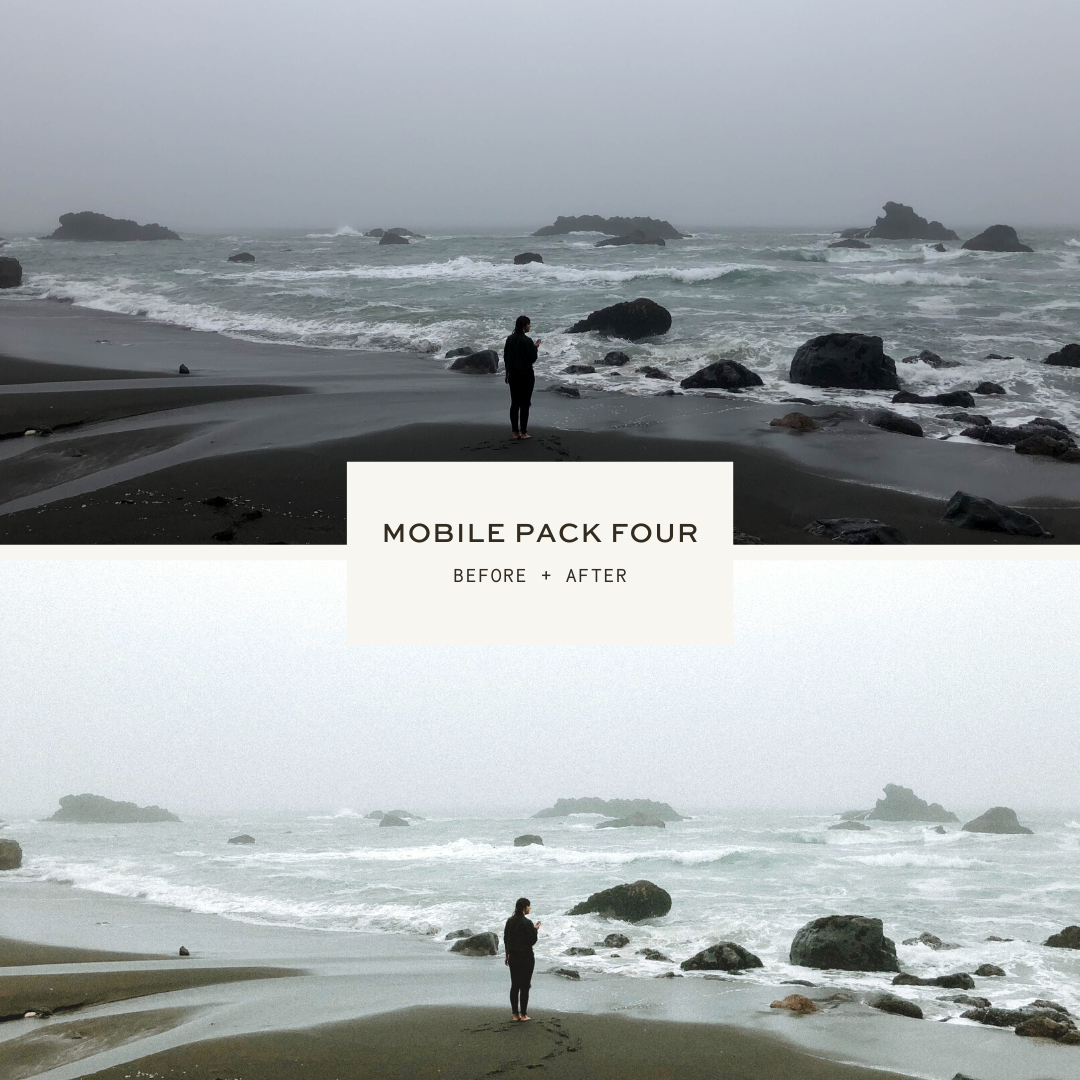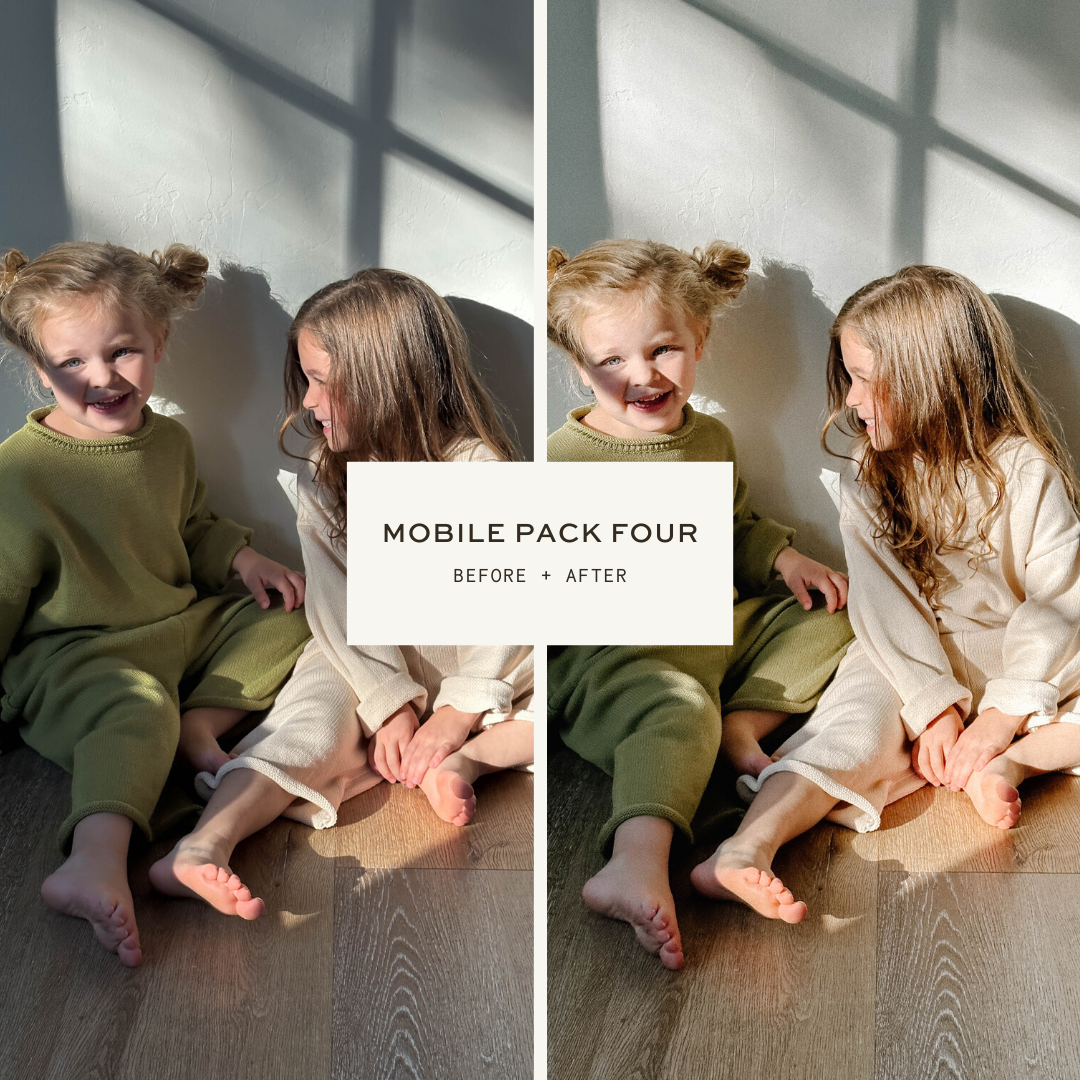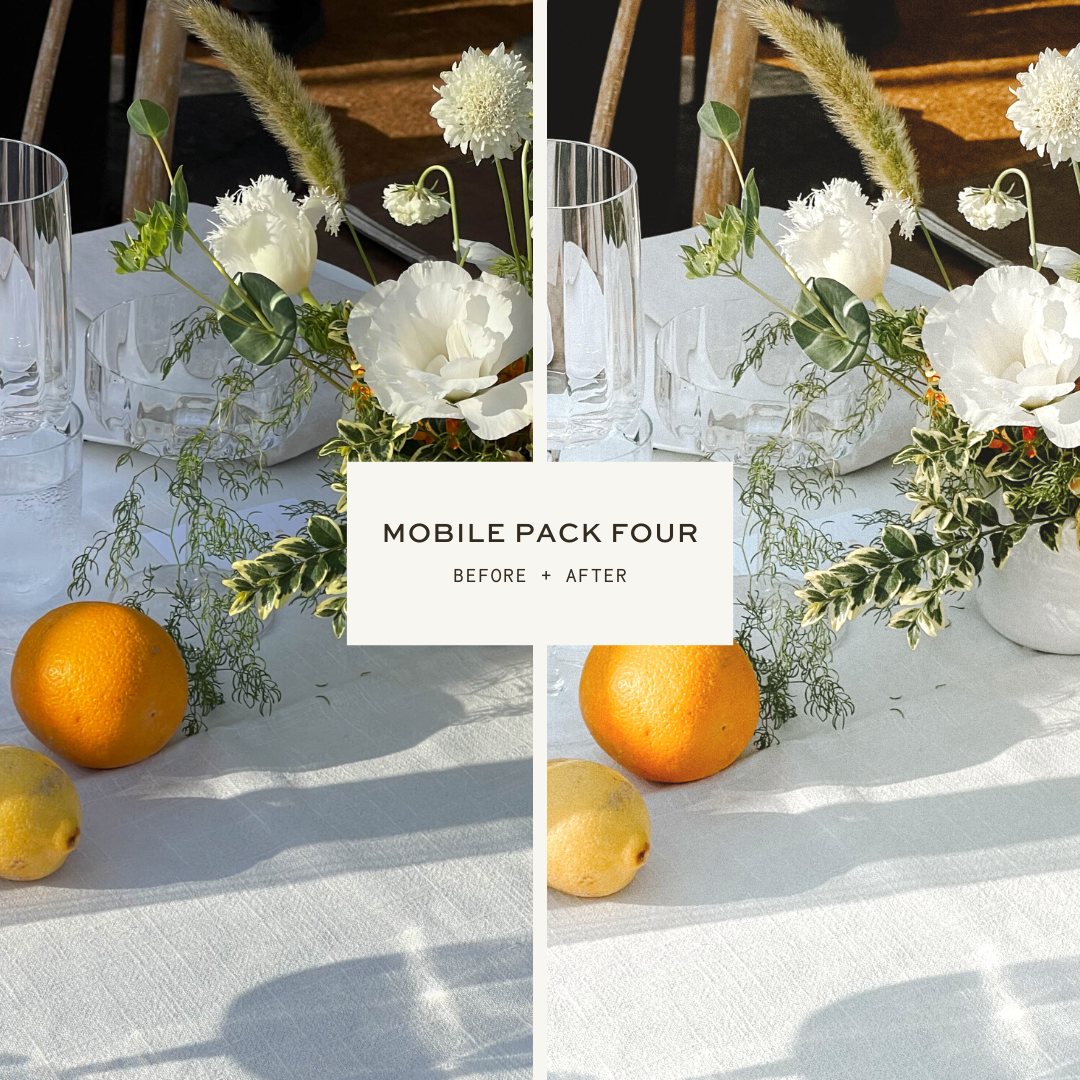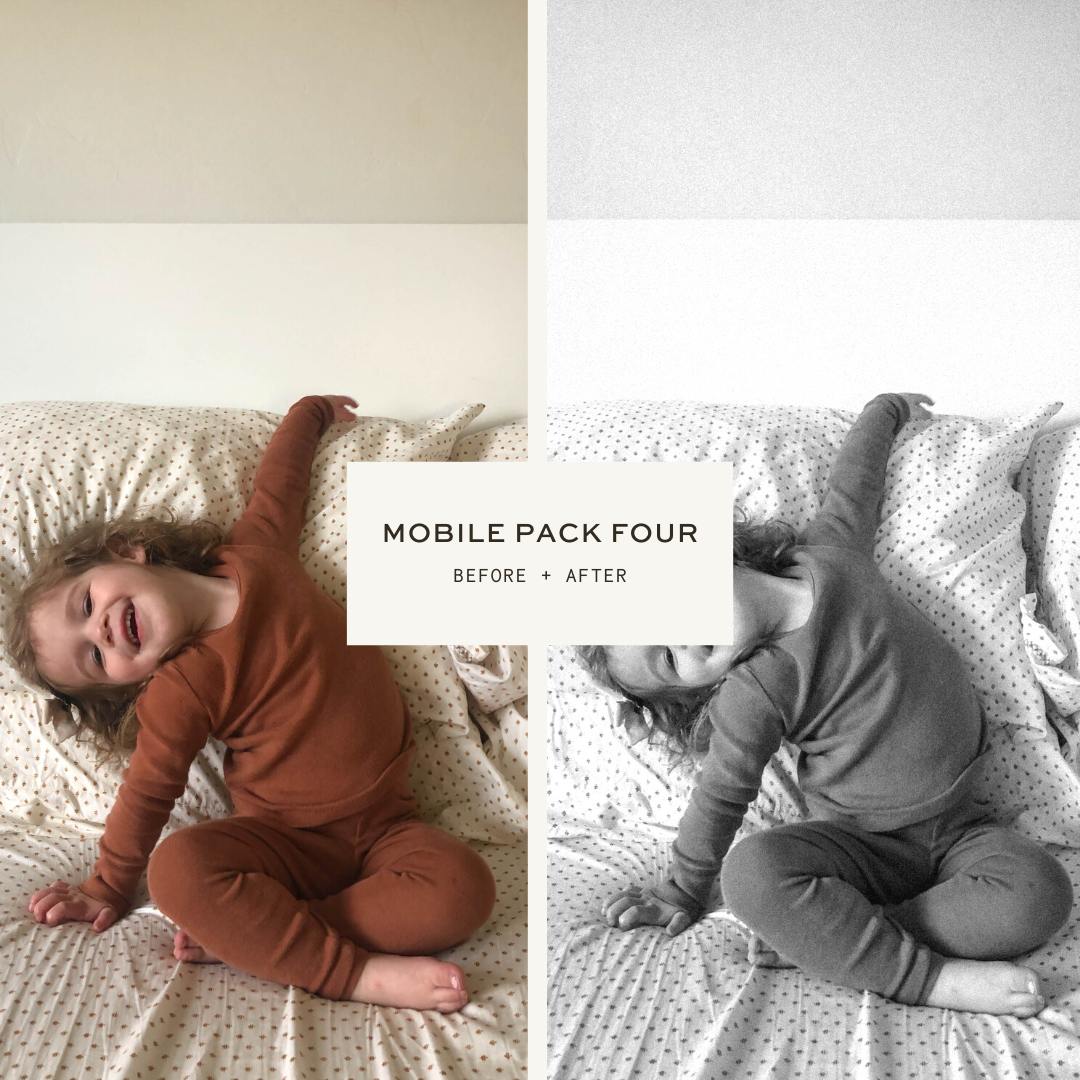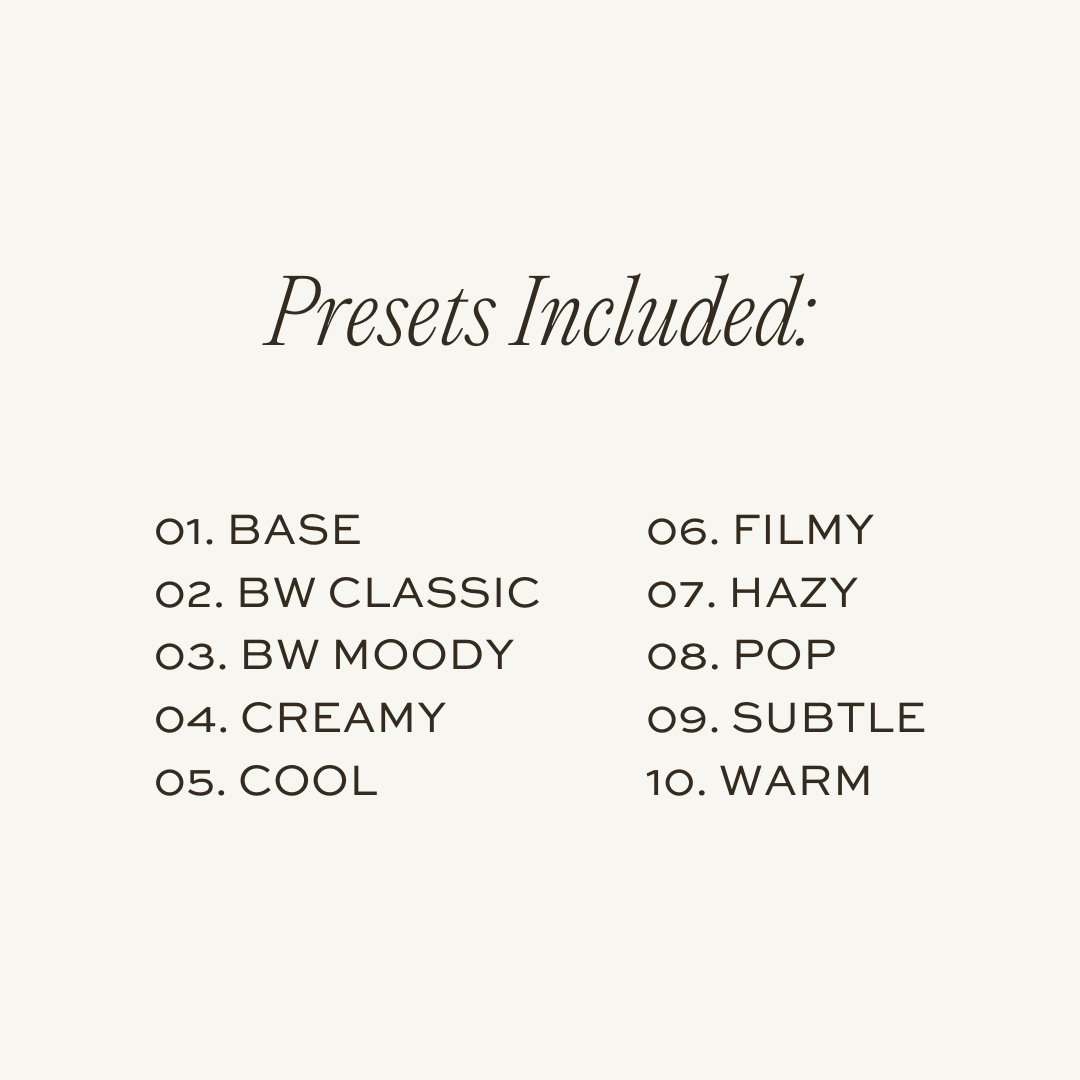 Vibrant & Ethereal
This pack was created to accentuate your work with a filmy, ethereal look in just a few clicks. Featuring clean neutral greens, creamy highlights and true skin tones, this pack brings vibrance and freshness to your work with a nostalgic, editorial feel.
Includes 10 presets that correspond with the look of DC Desktop Preset Pack formatted to compliment the capabilities of the Lightroom mobile app (ie: each "modifier" is it's own complete preset – bw moody, bw classic, filmy, creamy, hazy, pop, subtle, cool, warm)
Includes a download and installation video, a mobile editing tutorial video, and a PDF guide which includes download and installation instructions, links to the videos, editing tips and tricks and contact info.
Originally released March 2021. 
Refreshed April 2023.
All Sales are final.
DISCLAIMER: Please be sure to double check the product(s) you're purchasing to ensure they are a good fit for your needs. These files are created for mobile images and will only work in Lightroom Mobile. If you are looking for presets for your professional images to edit on Lightroom Desktop, check out our DC Presets for LR Desktop. If you are looking for video editing tools, check out our LUTs video presets.