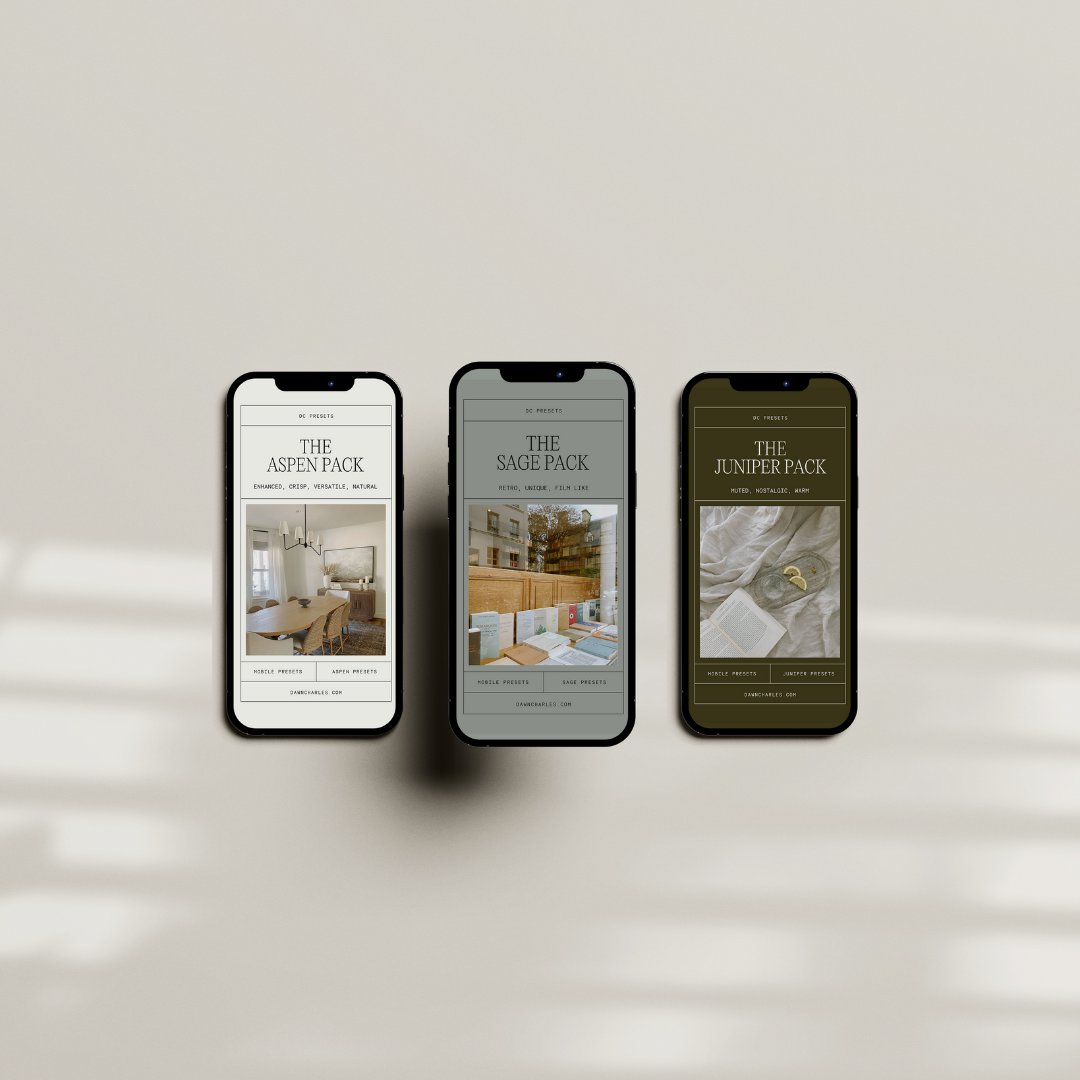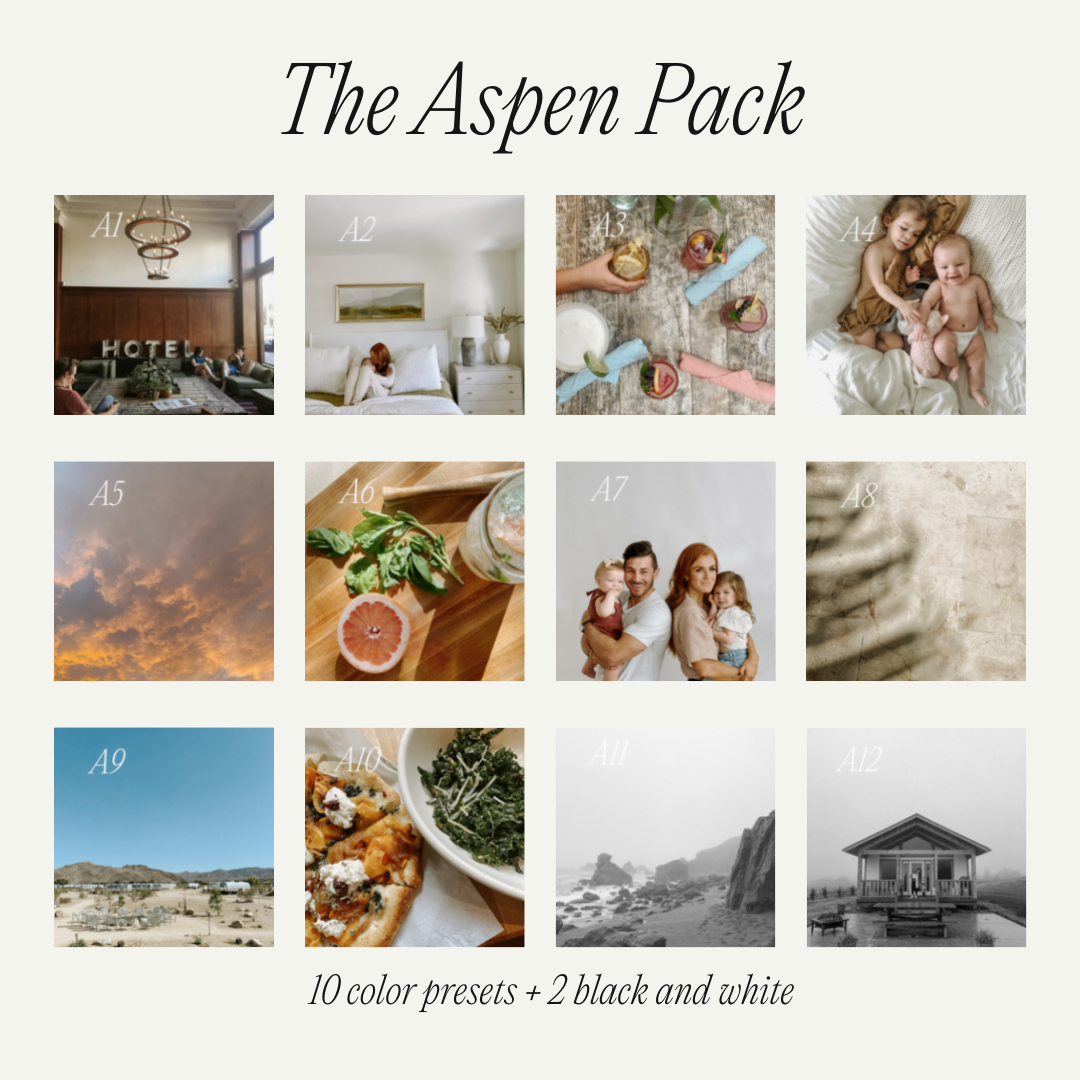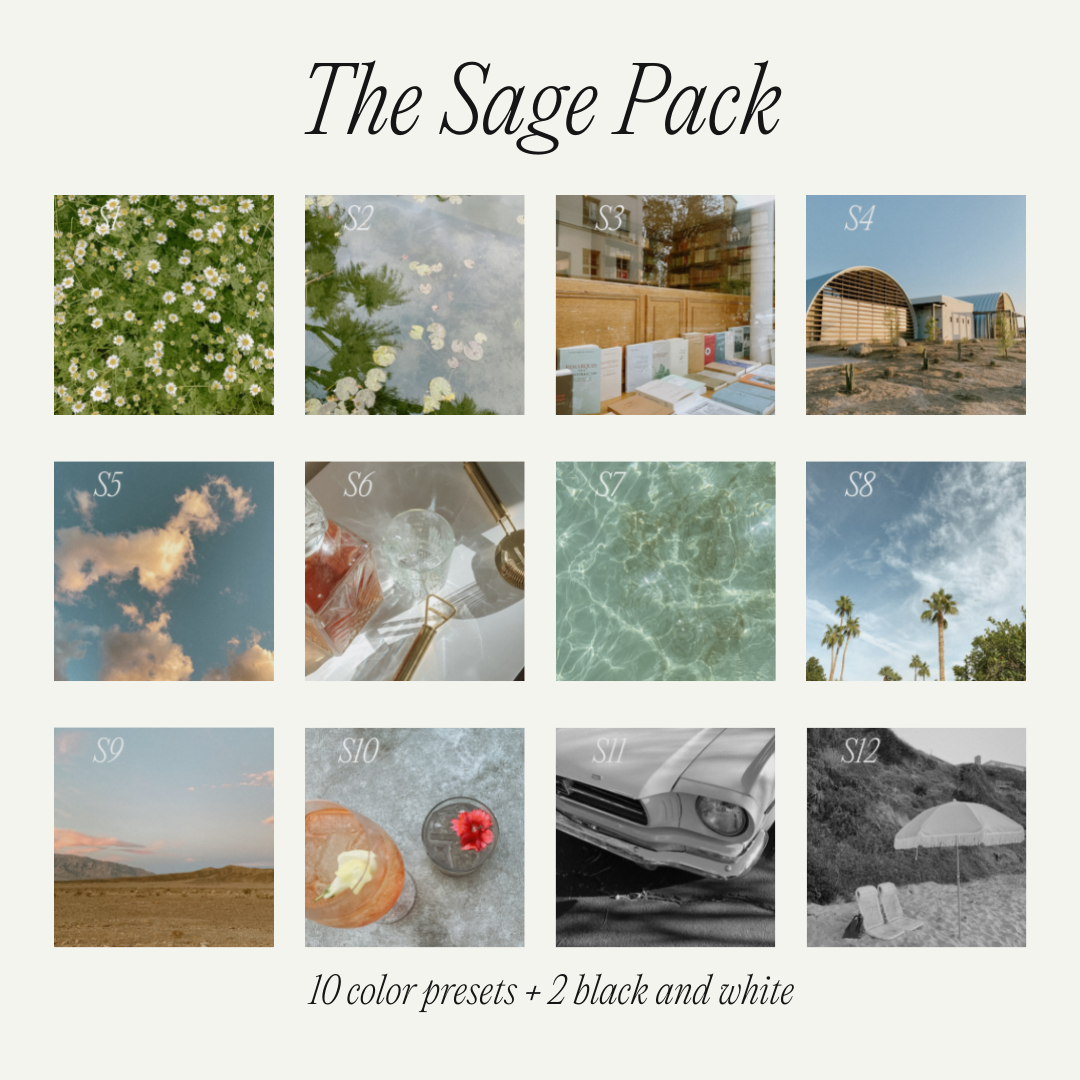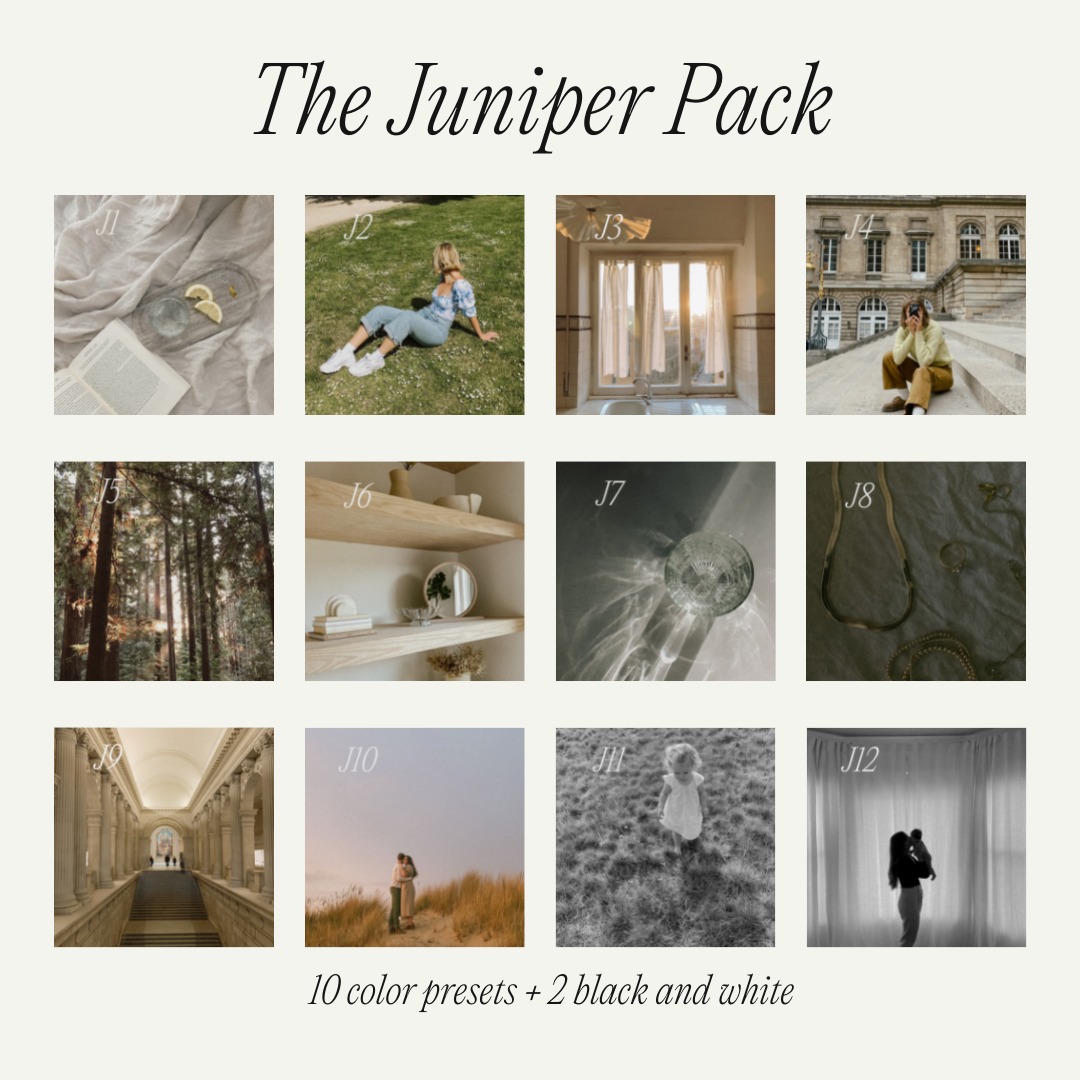 A collection of all three mobile preset packs, including The Aspen Pack, The Sage Pack, and The Juniper Pack.
This collection includes 30 color and 6 black and white presets, showcasing a wide array of styles for any subject and occasion. 
For Lightroom Mobile.
Editing Tutorial and Installation Guide included.

All sales are final.
DISCLAIMER: Please be sure to double check the product(s) you're purchasing to ensure they are a good fit for your needs. These files are created for mobile images and will only work in Lightroom Mobile. If you are looking for presets for your professional images to edit on Lightroom Desktop, check out our desktop presets. If you are looking for video editing tools, check out our LUTs video presets.