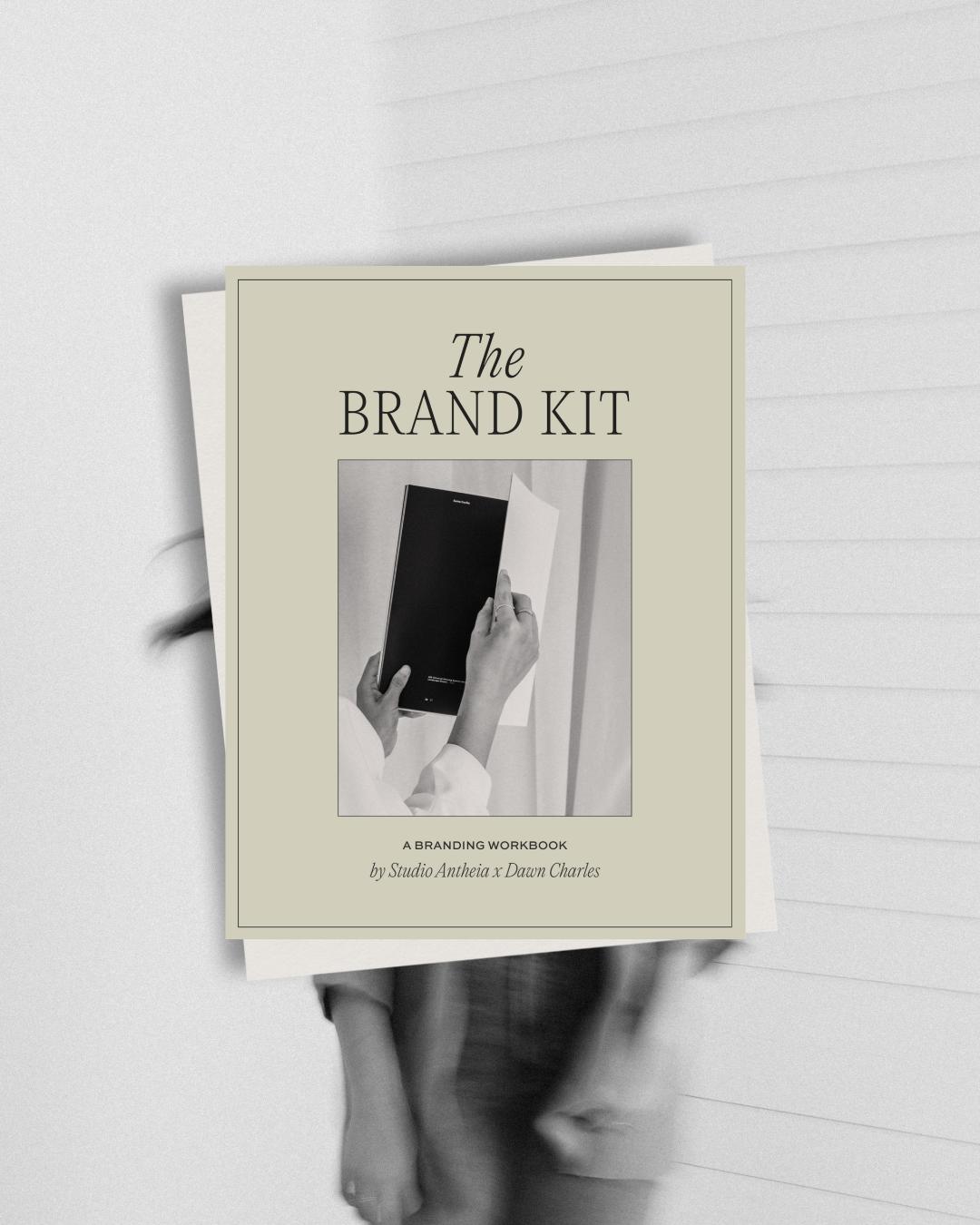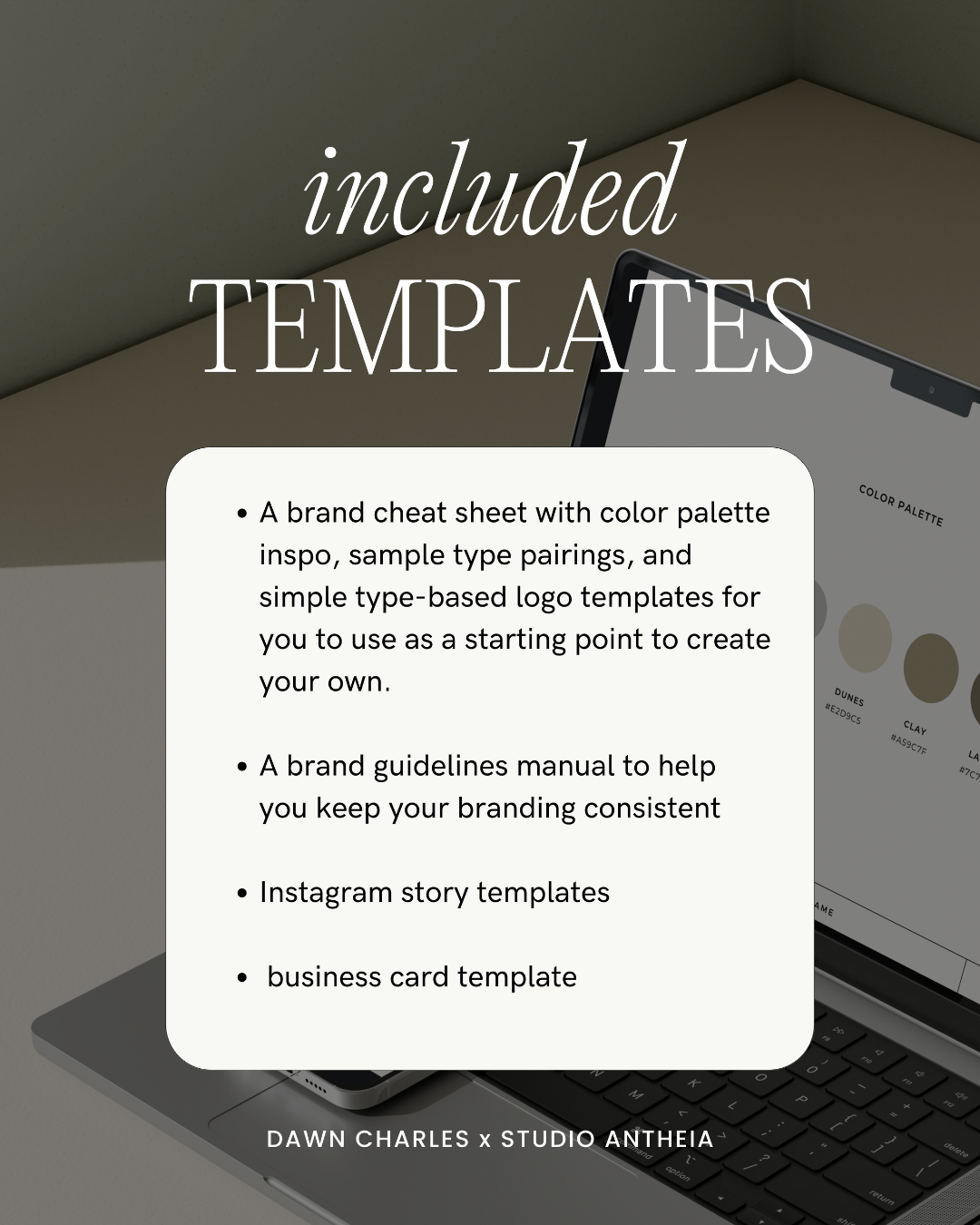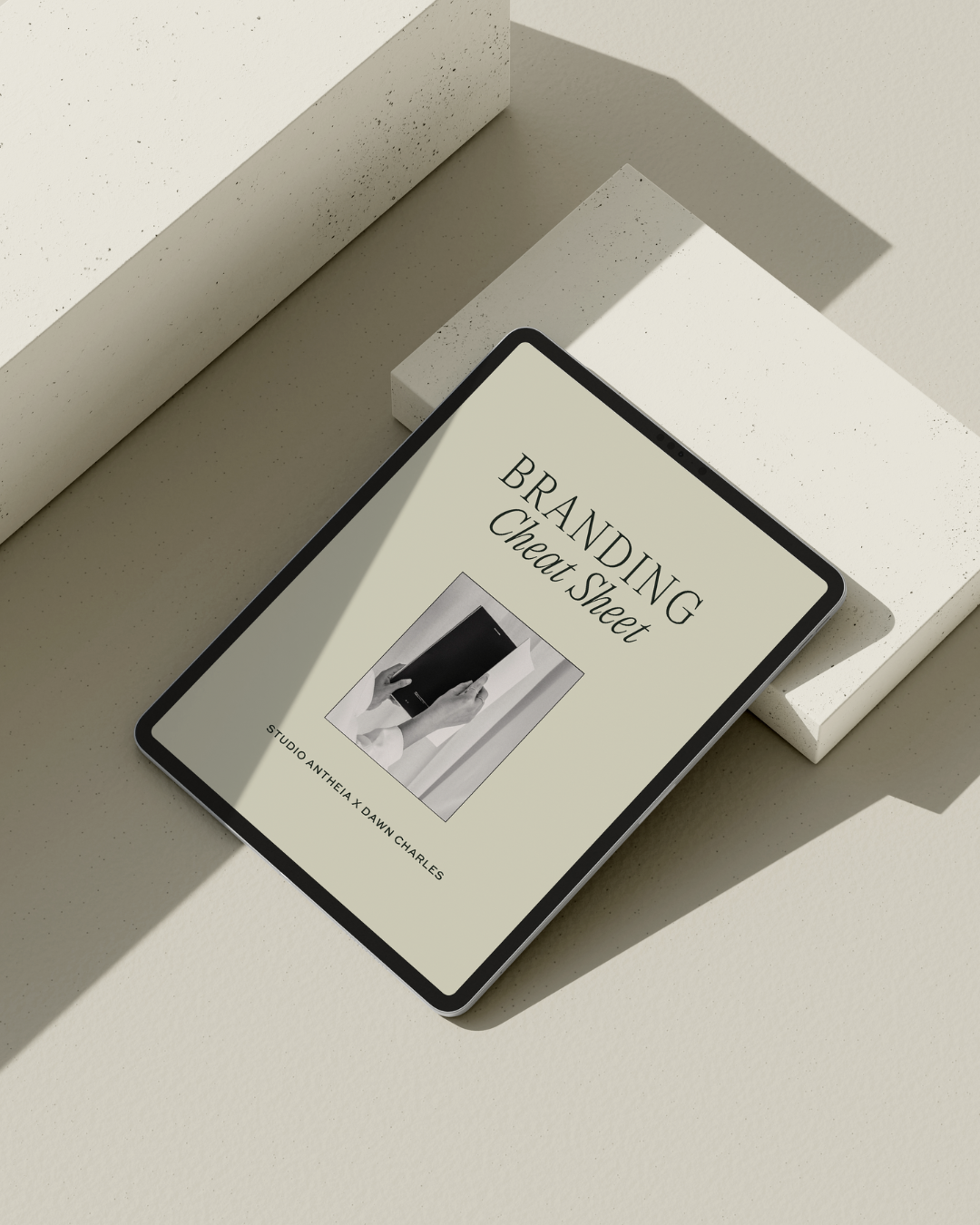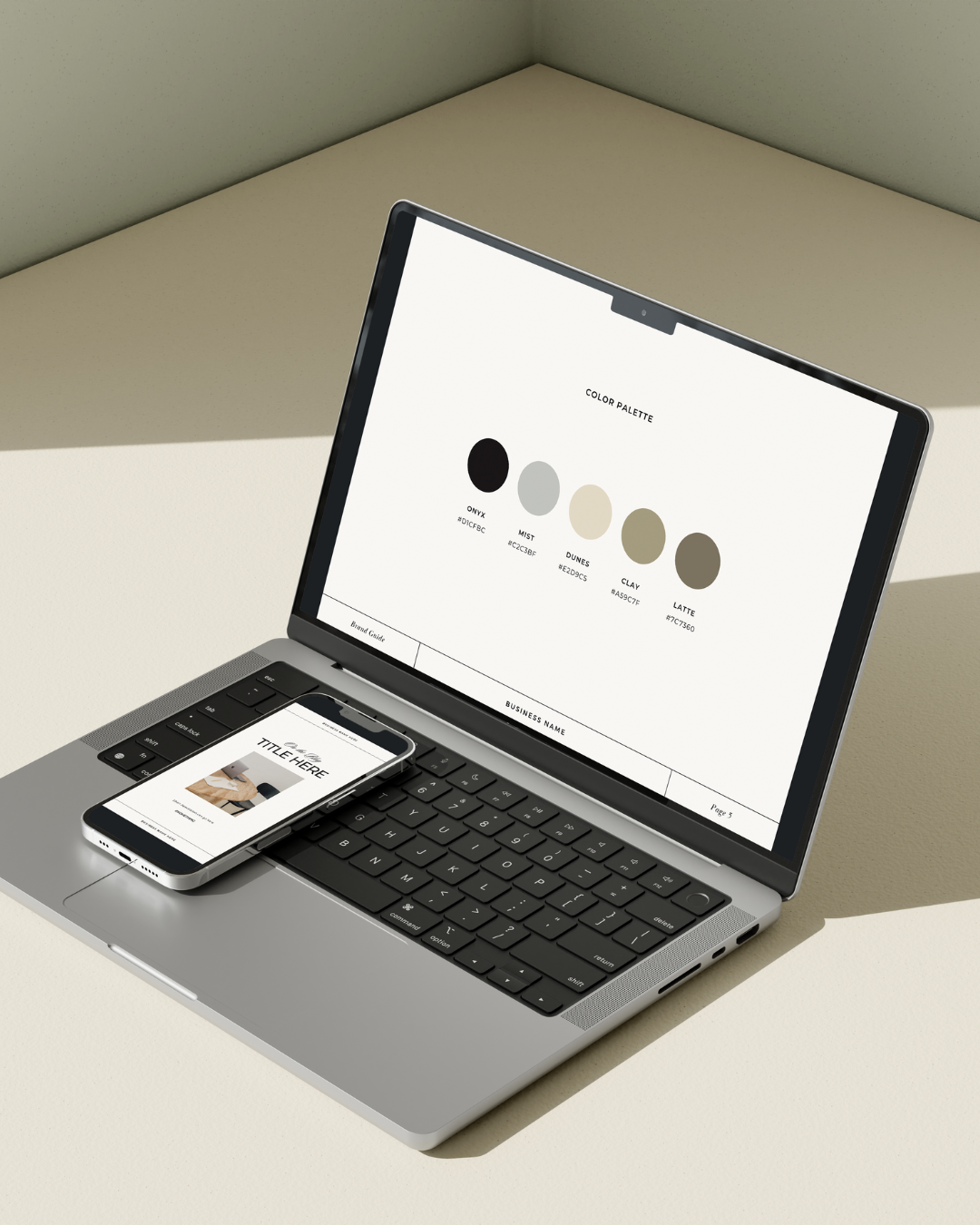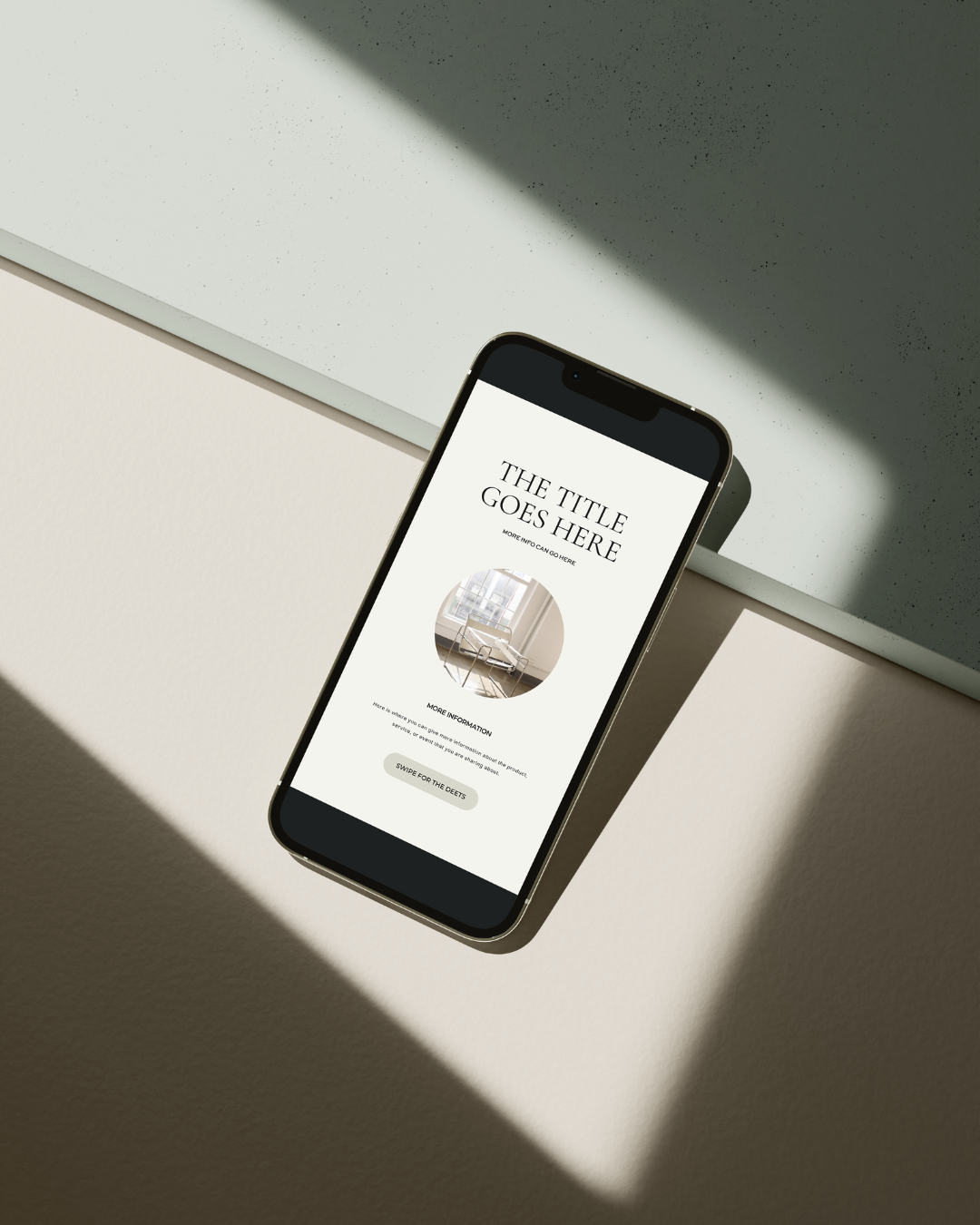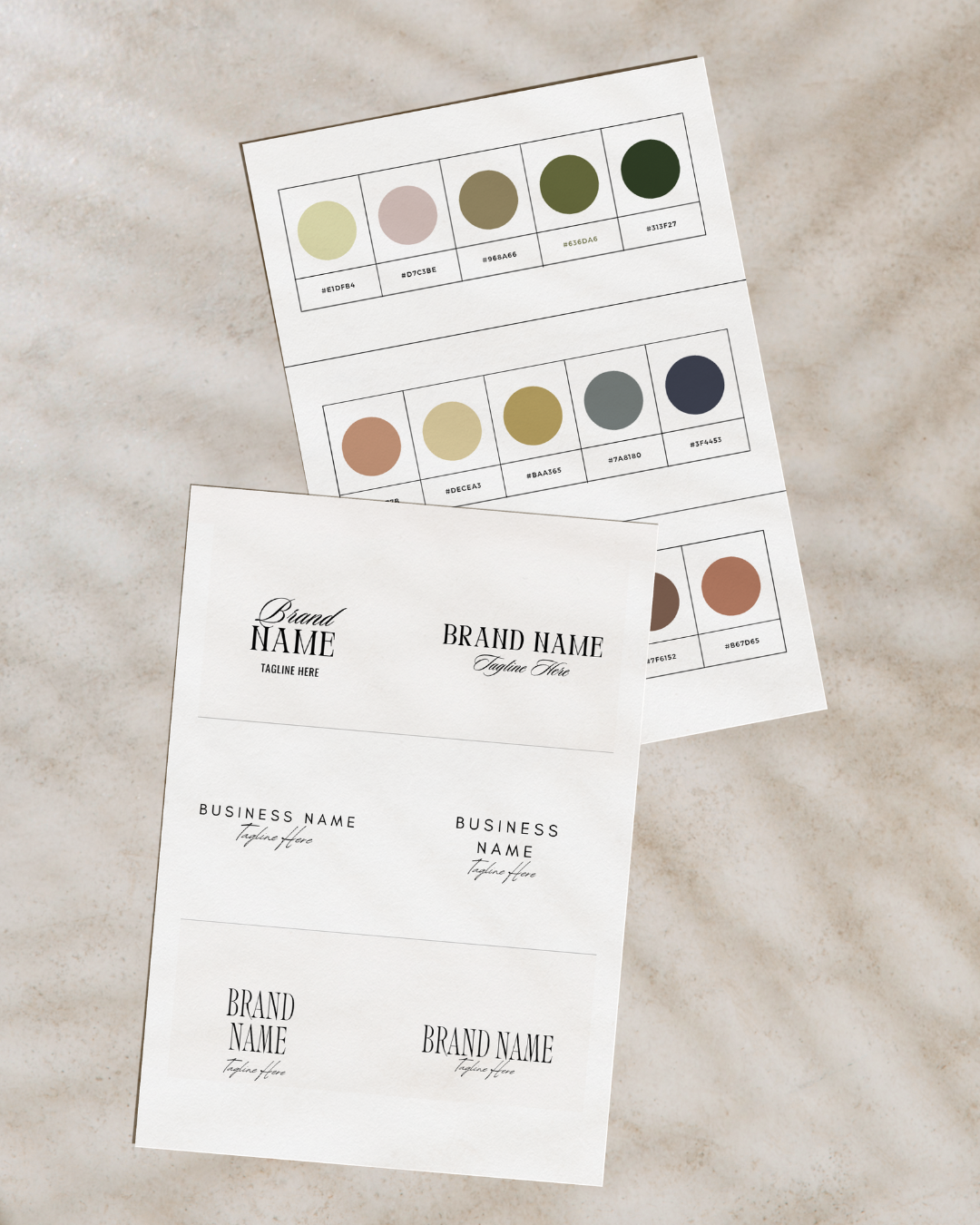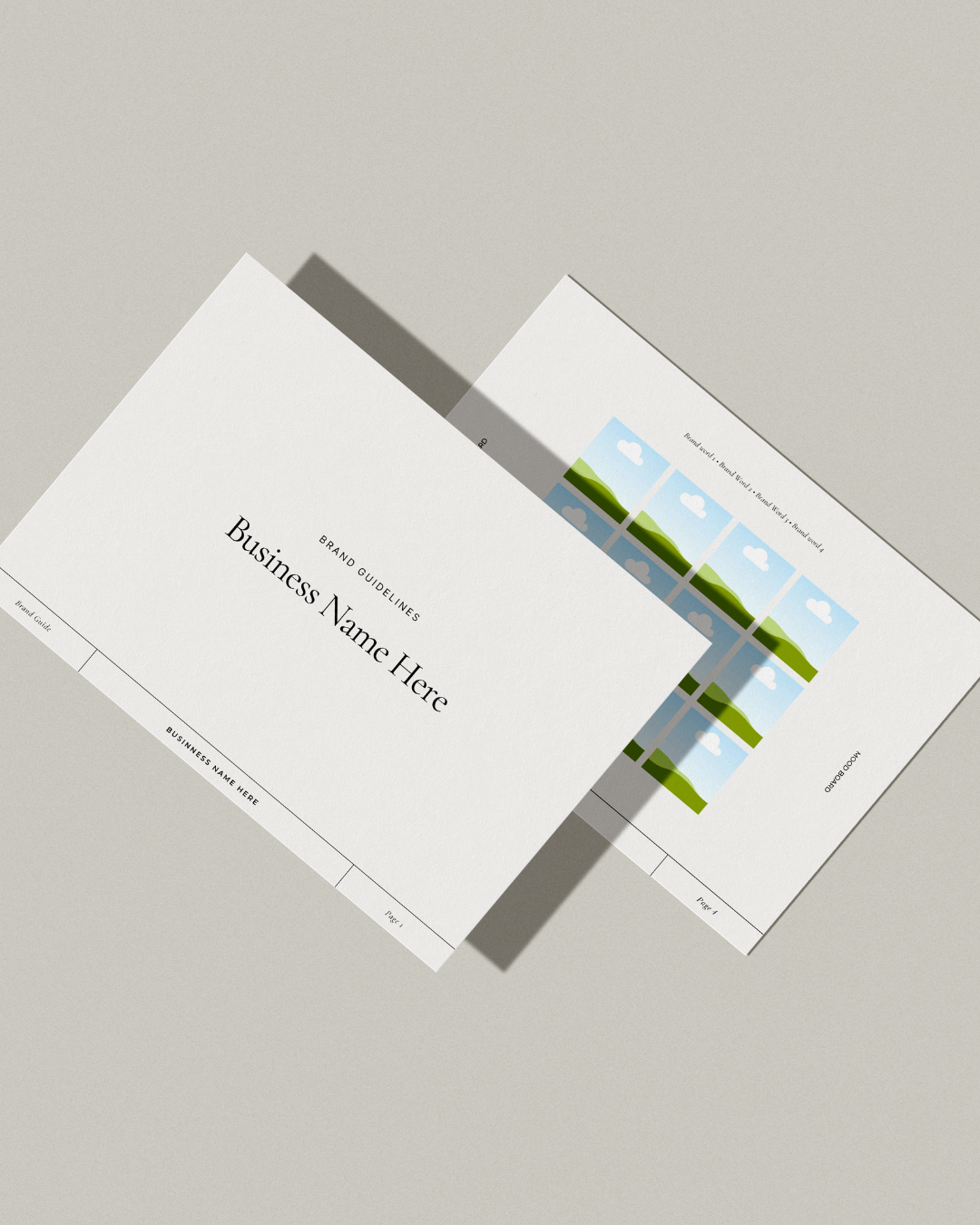 EVERYTHING YOU NEED TO CREATE A BRAND IN ONE PLACE
In this 80 page kit, my personal brand designer, Morgan, and I take you through everything you need to create a solid, unique, polished brand. Through education, visual examples, worksheets, questions, resources, and templates, we help you dig deep in your brand foundation, and discover who you're trying to reach and what problem you're trying to solve. Then, we show you how to select colors, fonts, and logos that represent your brand well while teaching you how to implement them into designs.
From page 1 to page 80 this kit walks you step by step through creating branding that you'll love even if you're not ready to outsource to a professional designer.
Included Templates:
Business Card Templates

Social Graphic Templates

Brand Guidelines Template: a Canva template for you to fill in as you solidify your branding.

Branding Cheat Sheet: a Canva document with curated color palettes, font families, and logo templates for you to use.

Questionnaire Google Doc: a google doc of questions to help you build a solid brand foundation.
Dawn Charles x Morgan Brewer of Studio Antheia
*all sales are final