The Pacific Pack
DC PRESETS x GINA PAULSON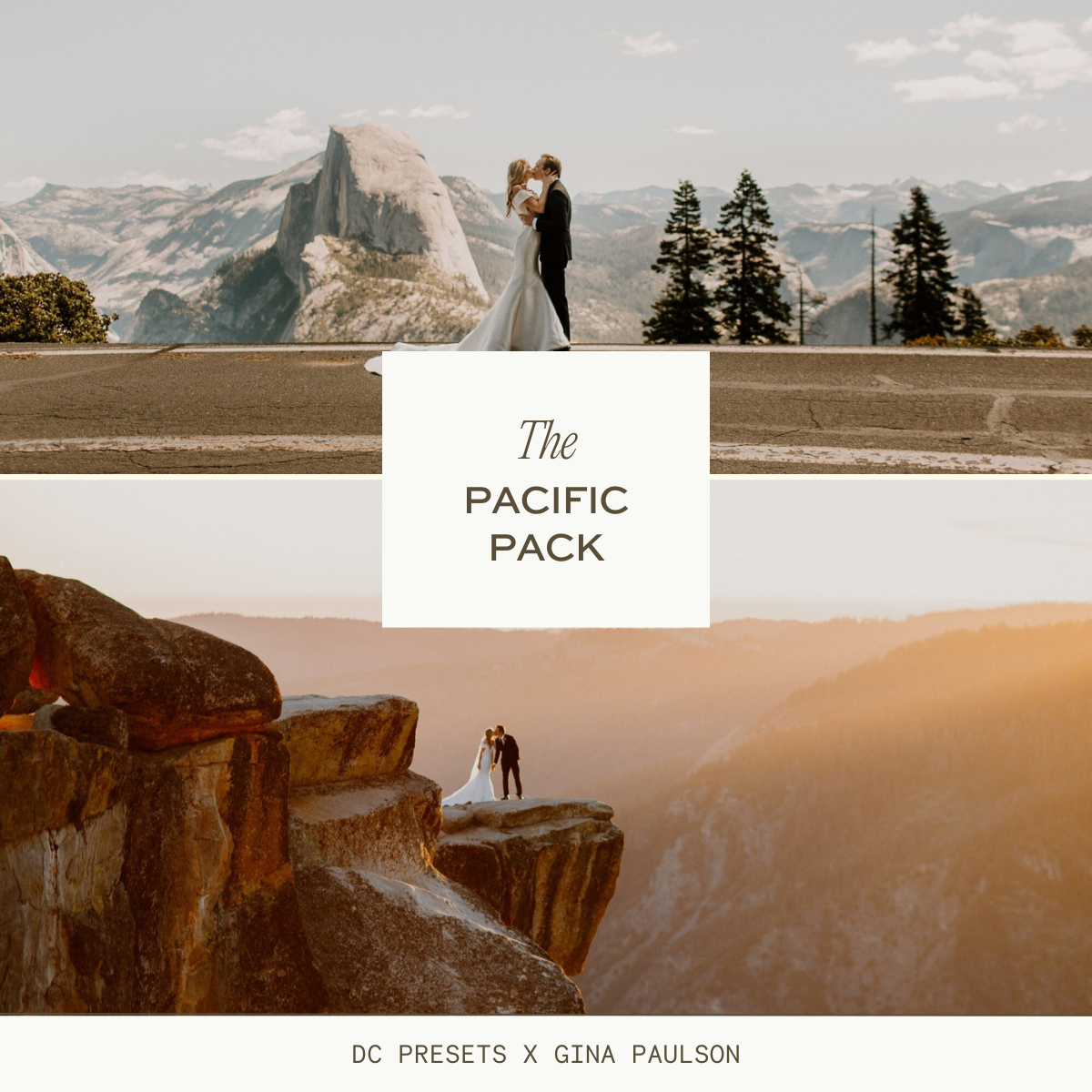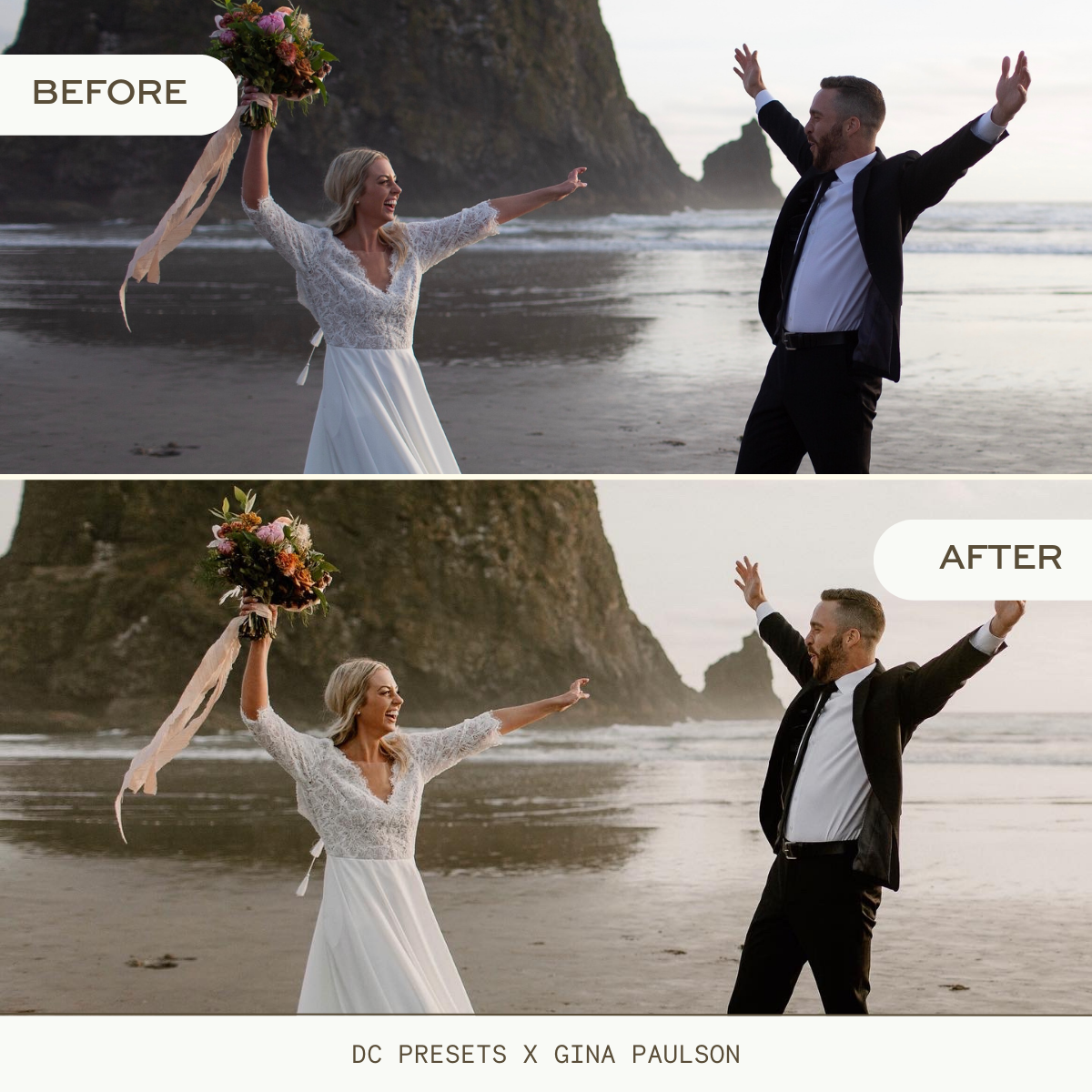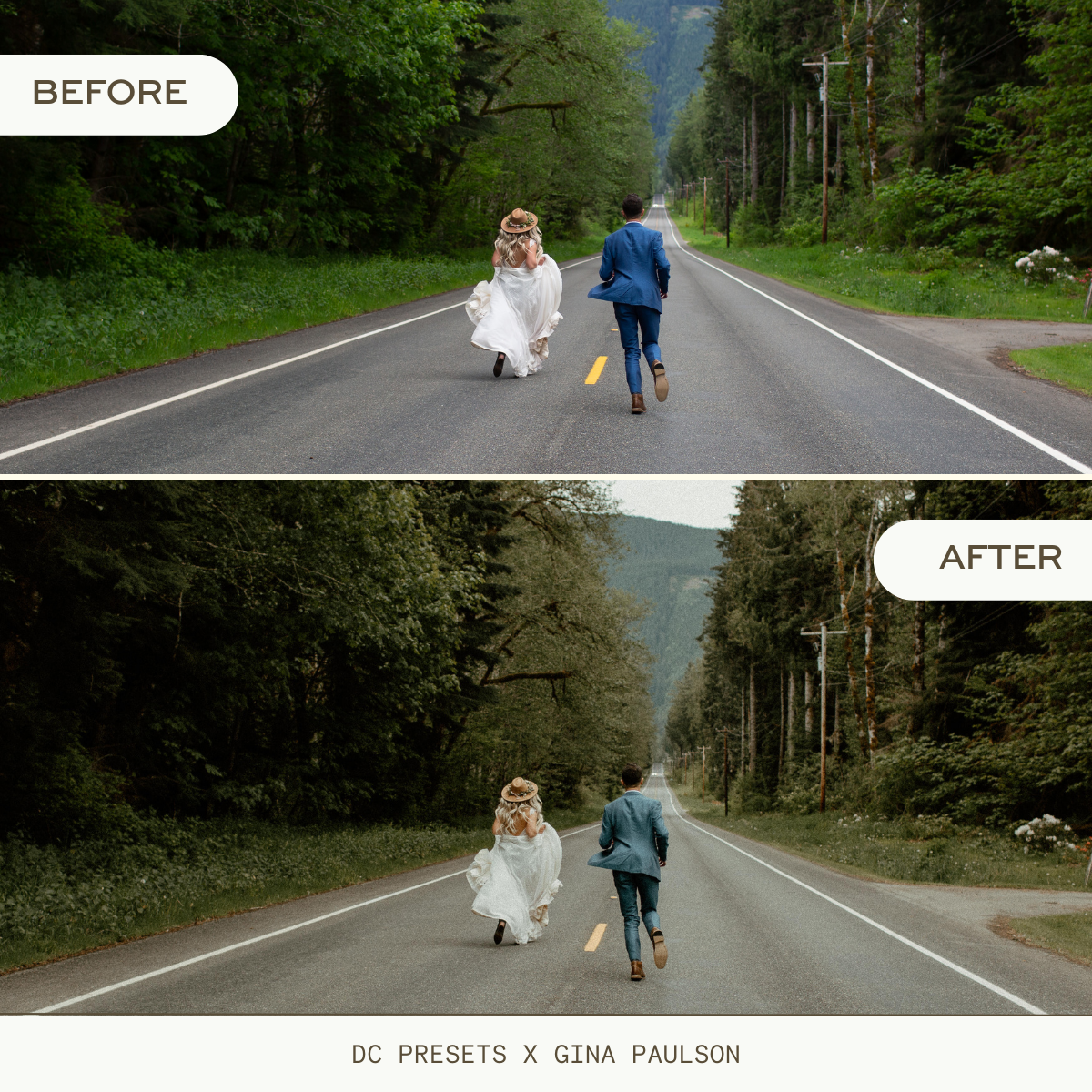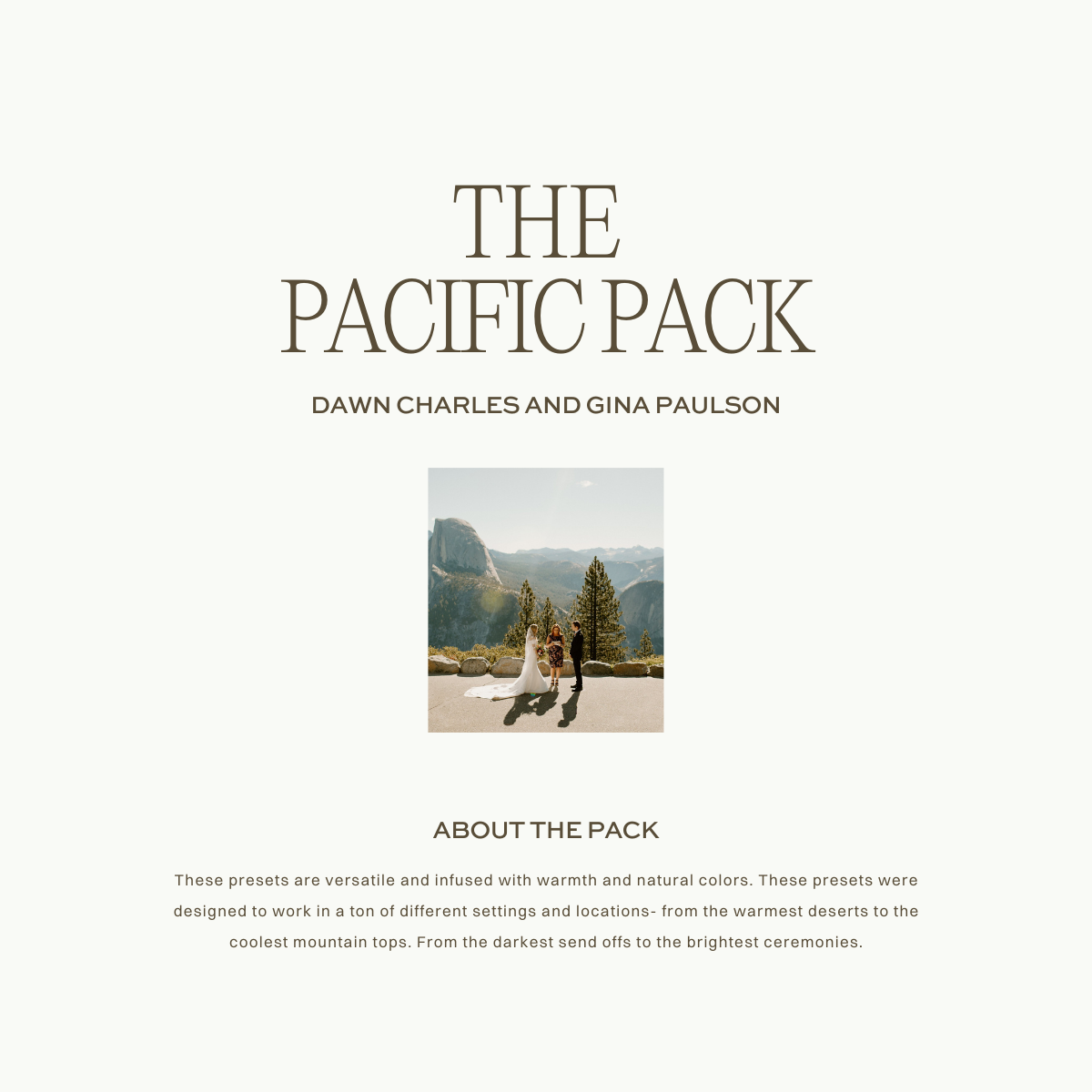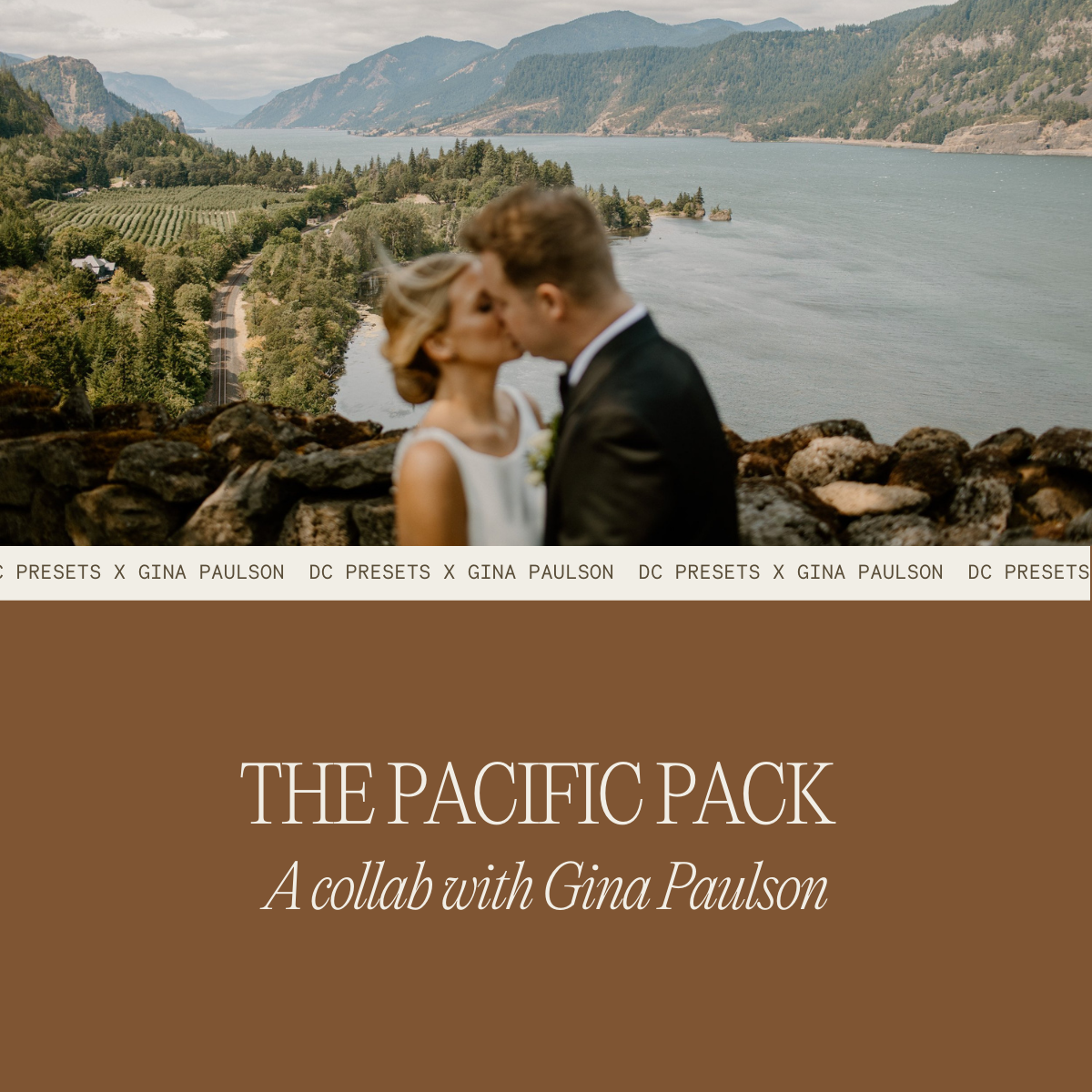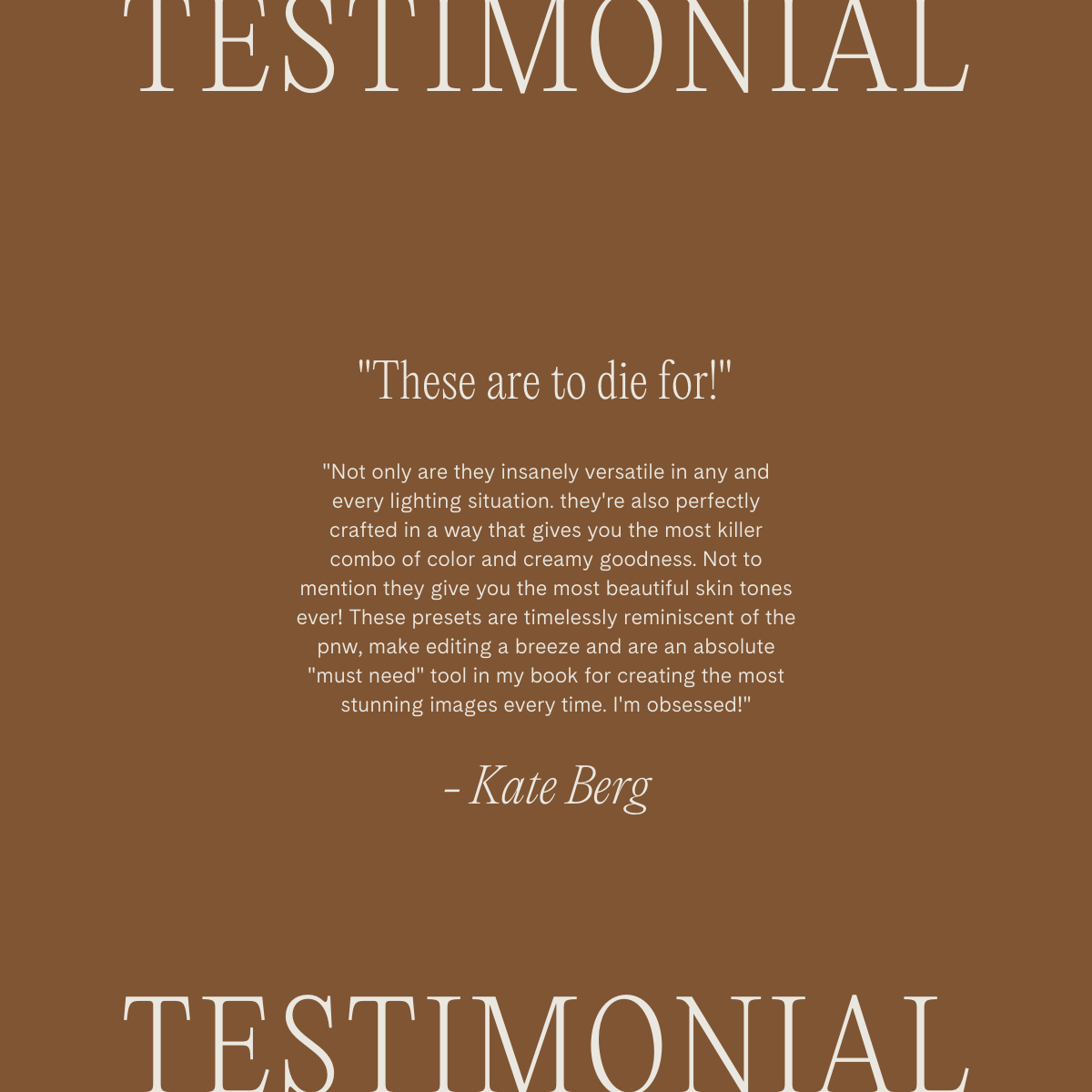 Gina Paulson x Dawn Charles collaboration presets
Versatile, earthy and warm, these are inspired by the PNW and designed to enhance nature from the warmest deserts to the coolest mountain tops. 
Includes 6 color and 2 BW Presets for Desktop Lightroom & ACR, an installation guide & editing tutorial.
All Sales are final
DISCLAIMER: Please be sure to double check the product(s) you're purchasing to ensure they are a good fit for your needs. These files are created for desktop images and will only work in Lightroom Desktop. If you are looking for presets to edit on Lightroom Mobile, check out our mobile presets. If you are looking for video editing tools, check out our LUTs video presets. 
THE PACIFIC PACK
DC Presets x Gina Paulson
These presets are versatile and infused with warmth and natural colors, designed to work in a ton of different settings and locations- from the warmest deserts to the coolest mountain tops. From the darkest send offs to the brightest ceremonies.
KIND WORDS
"Oh gosh, where do I begin! I am SO excited about these! "
"Most presets I've tried in the past (more than I'd like to admit) I've had to spend a ton of time tweaking to get them to look good on my photos. But THESE…these are SO GOOD. The only things I really adjusted were the warmth & exposure/contrast, that's it. Most were a one click which blew my mindddd!!! I especially love how natural/true to tone they are - they just brought so much life to my photos! Truly, the perfect base for anyone. Oh and the film preset...I don't even have words! I am over moon happy Gina has decided to share these with the photography community!"
- Alyssa Marie Photo
Introducing
Gina Paulson
Gina is a Pacific Northwest based wedding and elopement photographer. Gina grew up in the PNW surrounded by evergreen trees, mountain peaks, and endless water sources. Her style, her approach, and her work has always been so heavily influenced by what shes been surrounded by. The greens, the layers of blues, the warmth of the summers, the crisp and fresh air, the haze of the cloudy days- she created a preset pack to enhance all of these amazing things