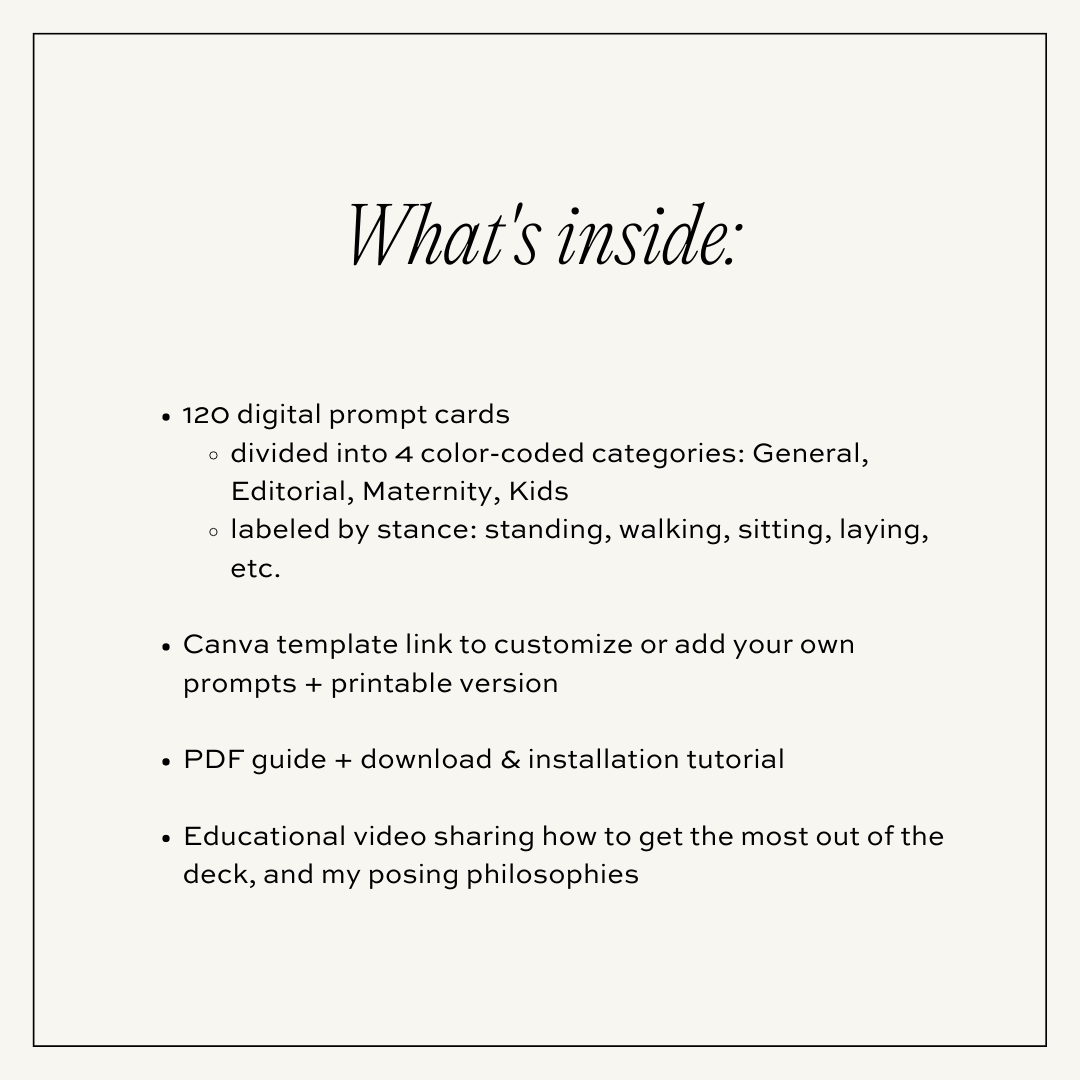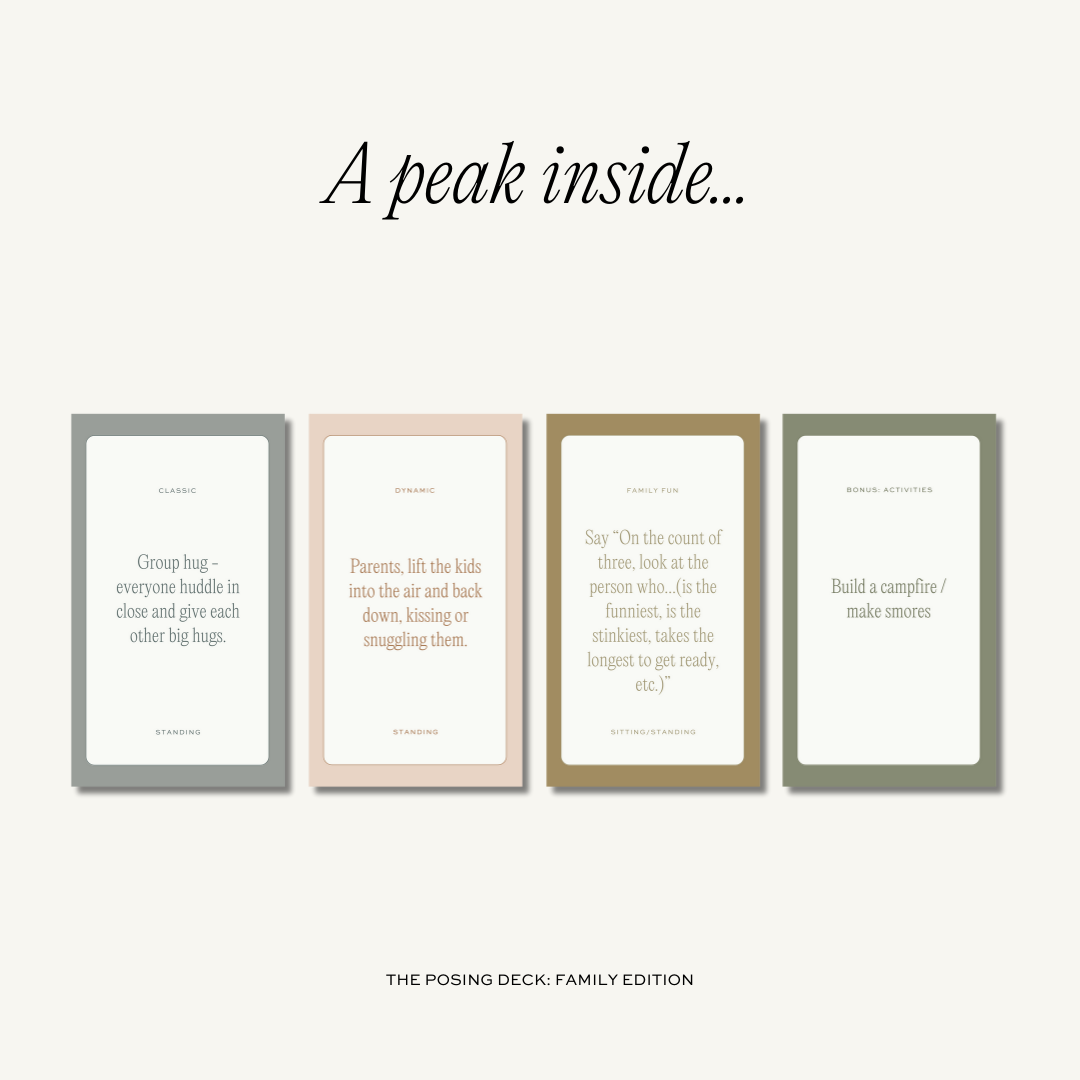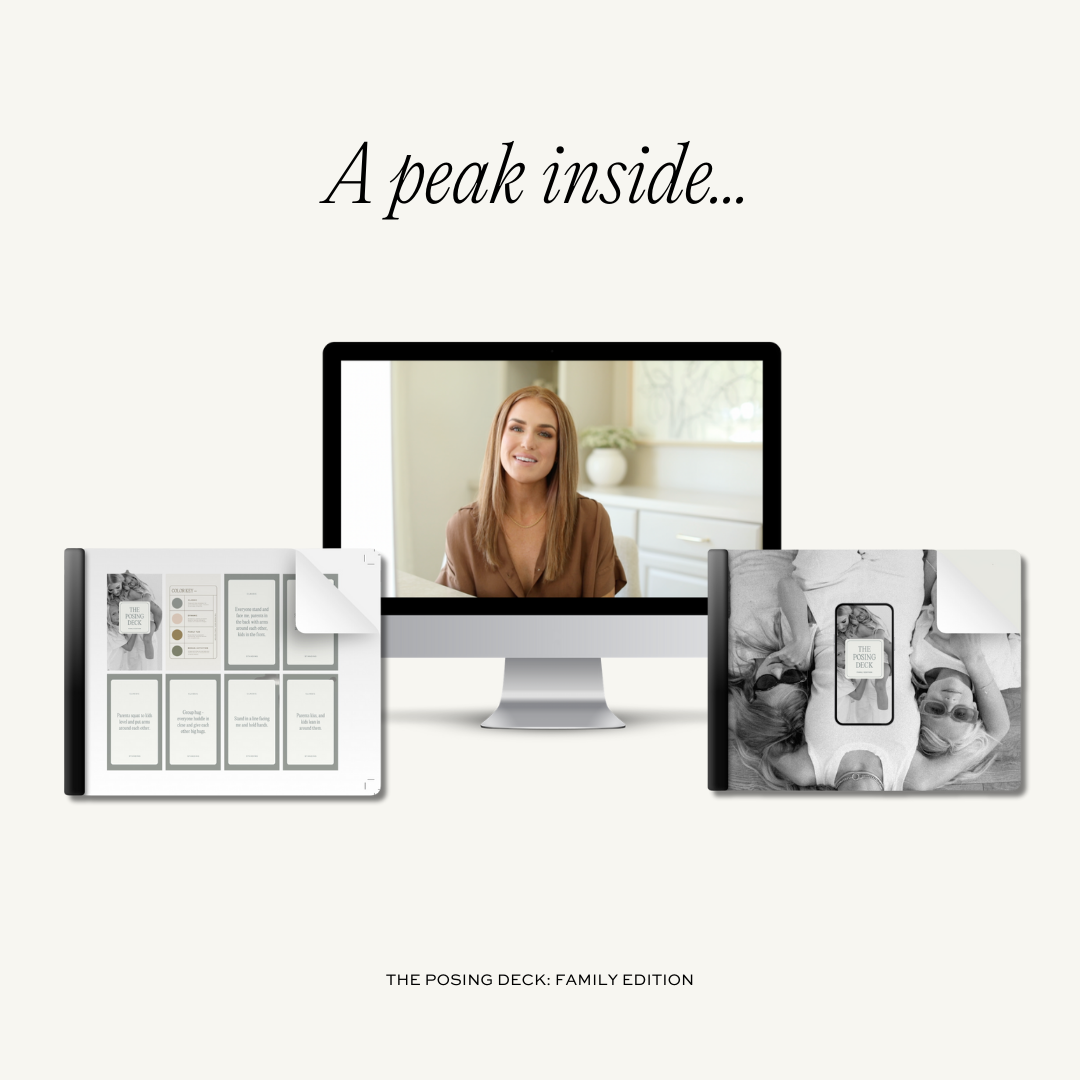 The Posing Deck: Family Edition
Posing families just got a whole lot easier.
The Posing Deck: Family Edition is a pack of over 80 prompt cards for you to direct your families in an authentic and natural way. This deck works especially well for families with kids!
The deck is divided into 3 categories: Dynamic, Classic and Family Fun. On top of that, each card is organized by stance: standing, laying, sitting, walking, running, dancing, etc. There's even a bonus section with over 50 unique activities to do for a family session to capture families candidly, having fun and in their natural element.
Additionally, an educational video is included breaking down how to get the most out of the deck and my posing philosophies and approach to a family session. I explain how to make your families comfortable in front of the camera, how to choose prompts based on personality types, and multiple ways to incorporate this posing deck to make your time with families feel effortless.
The Posing Deck: Family Edition