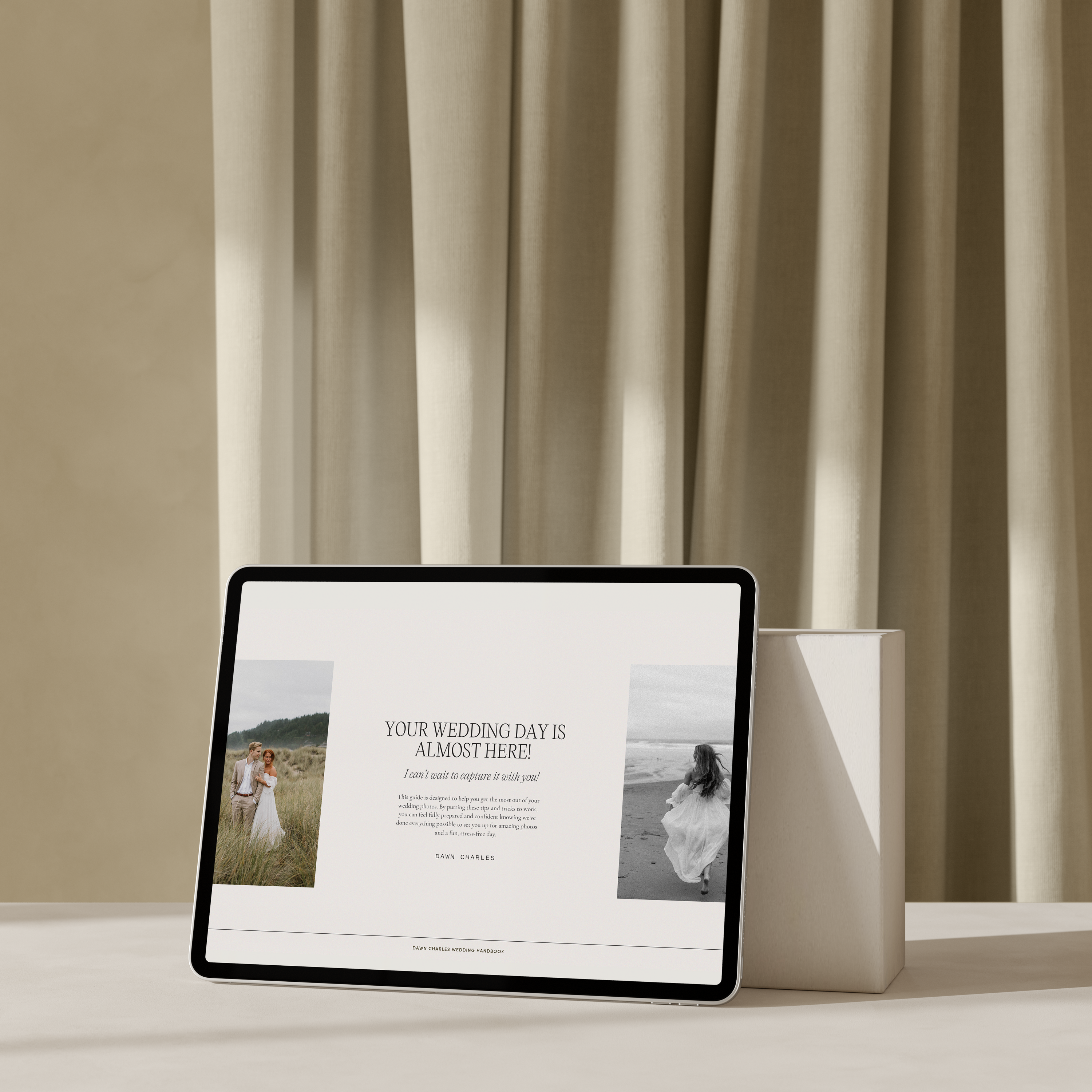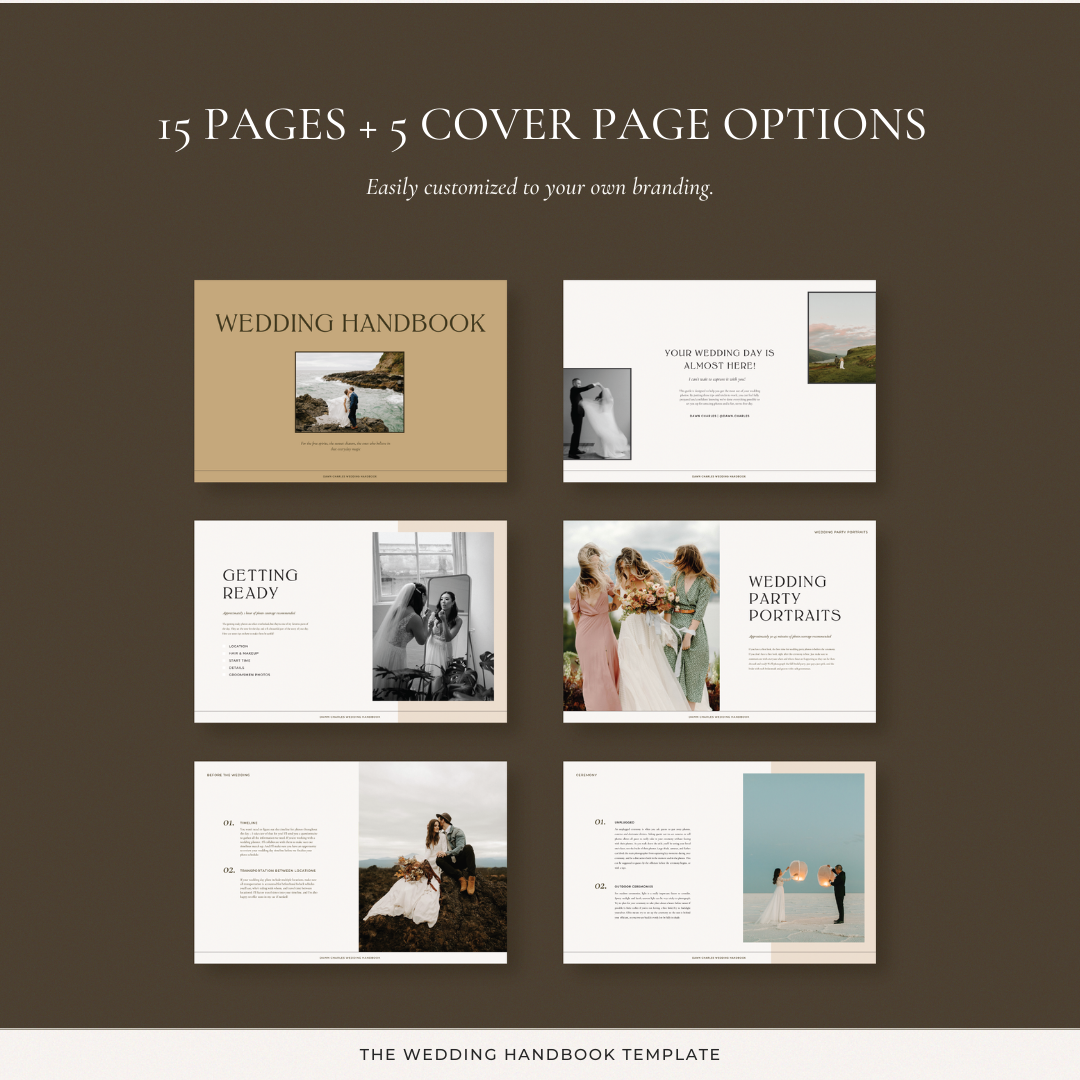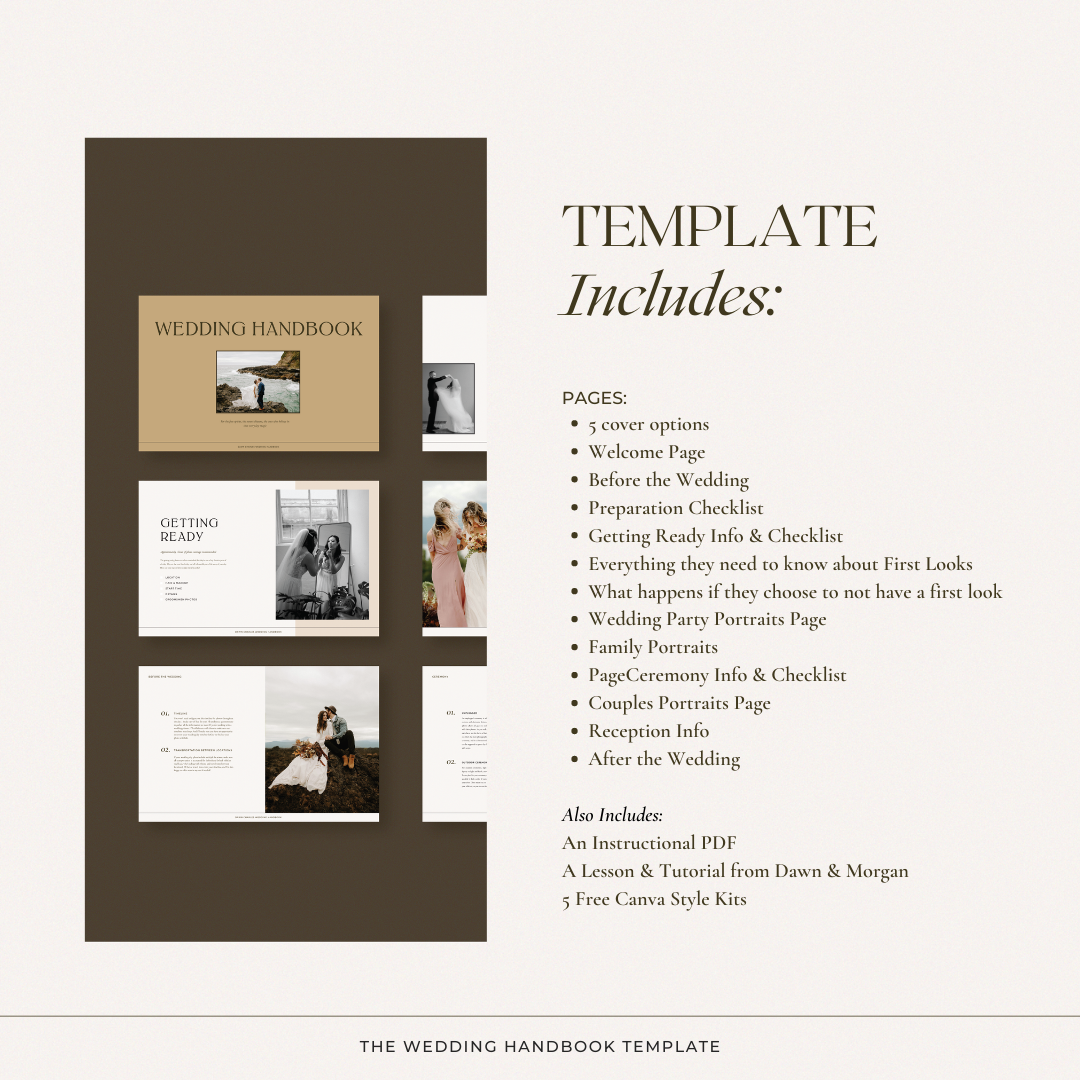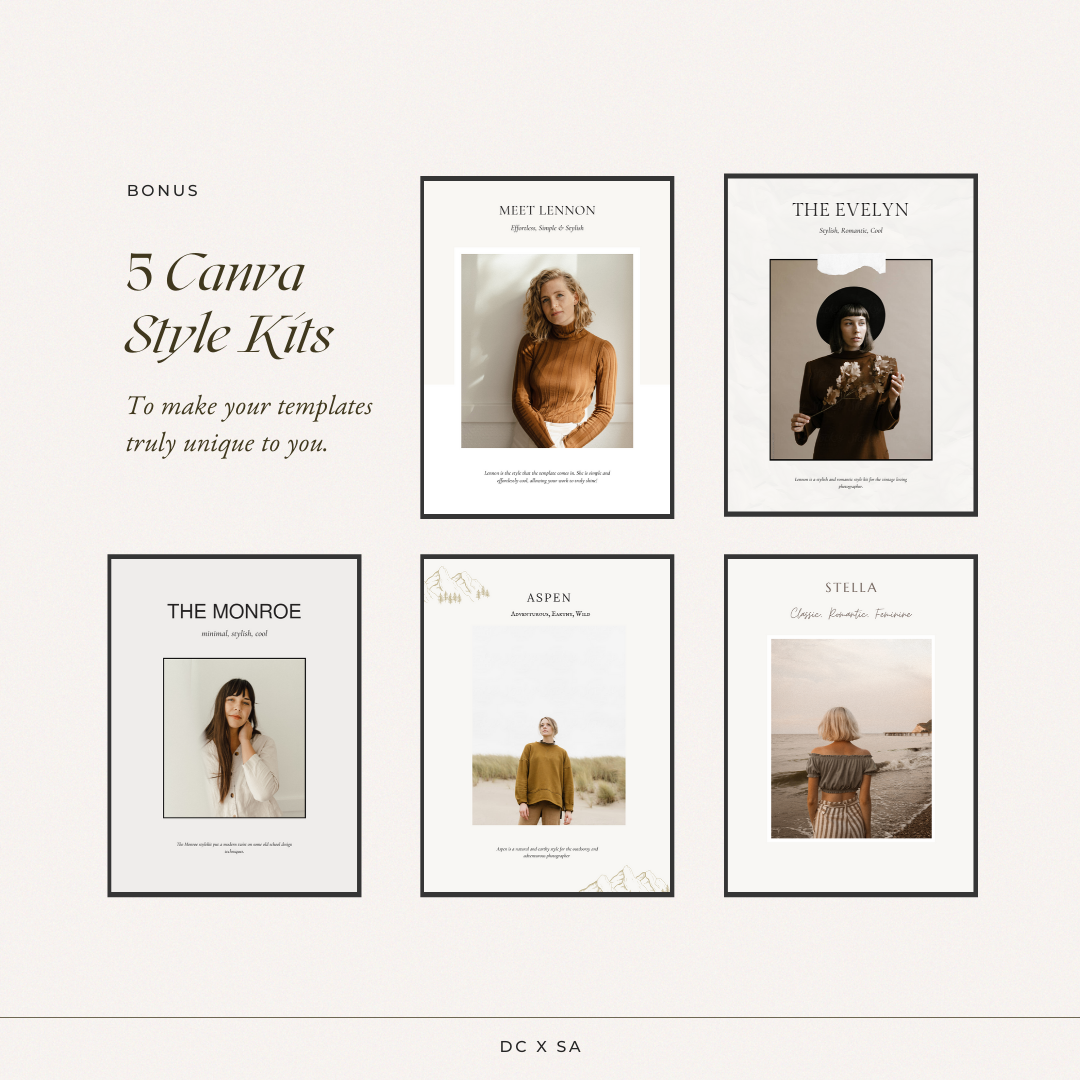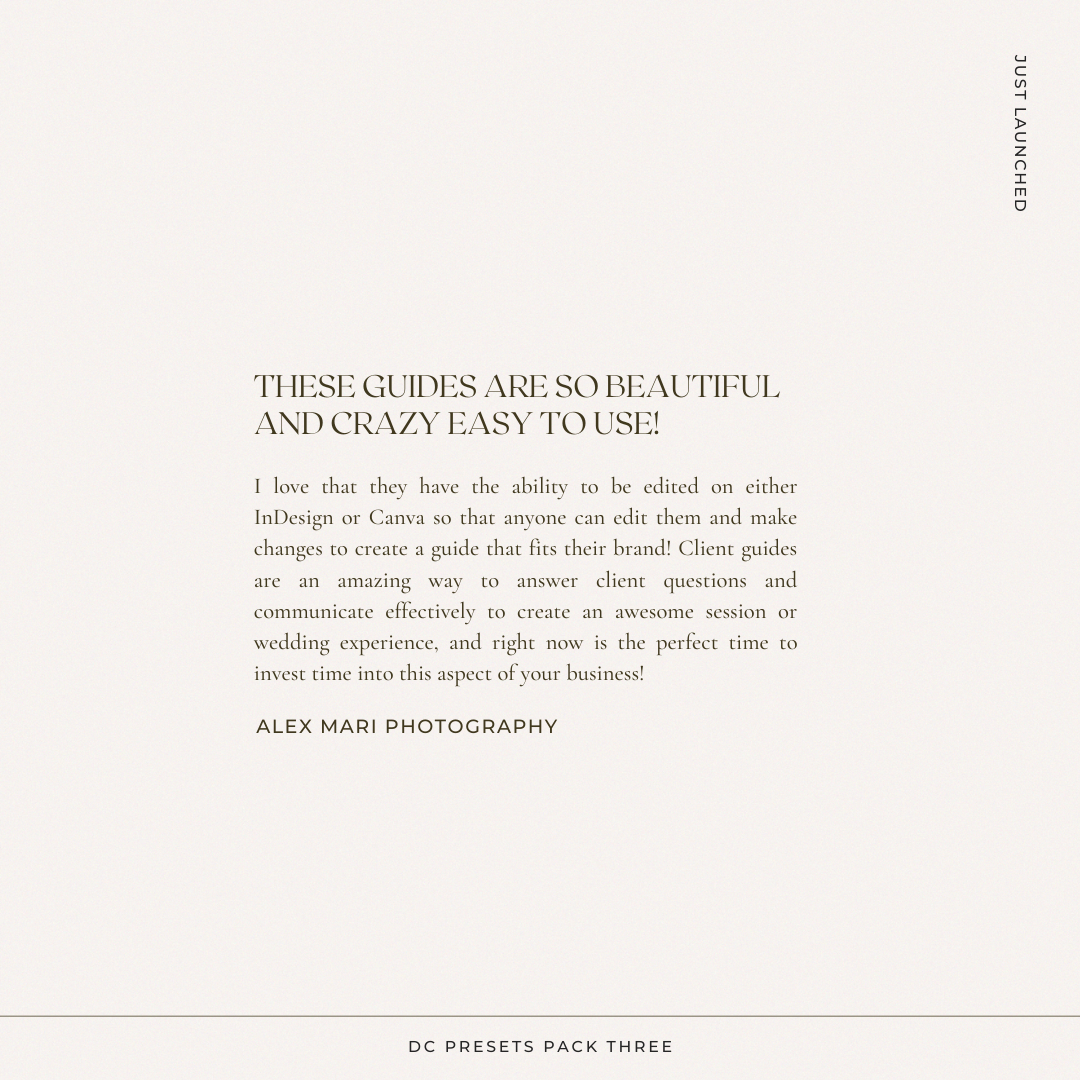 The Wedding Handbook Template
A 19 page Canva or InDesign client guide template helping you to serve your clients by preparing them for their wedding day, with tips and advice on achieving the best photos and experience.
This template includes a beautiful, easy-to-customize template, as well as content prompts, a short lesson from Dawn on the importance of educating your clients for their upcoming wedding, and a design tutorial by Morgan.
*This template is best suited for digital use.
PAGES:
5 cover options
Welcome Page
Before the Wedding Preparation Checklist
Getting Ready Info & Checklist
Everything they need to know about First Looks
What happens if they choose to not have a first look
Wedding Party Portraits Page
Family Portraits Page
Ceremony Info & Checklist
Couples Portraits Page
Reception Info
After the Wedding
Also Includes:
An Instructional PDF
A Lesson & Tutorial from Dawn & Morgan
5 Free Canva Style Kits

Because this is a digital product, all sales are final.
The Wedding Handbook Template
Game Changer!
I bought this wedding Handbook template in a desperate time where I needed a nice and clean design in a pinch and this wedding handbook has gotten so many compliments from clients. Thanks for creating a clean template for us non design photographers! lol
Game Changer!
I bought this wedding Handbook template in a desperate time where I needed a nice and clean design in a pinch and this wedding handbook has gotten so many compliments from clients. Thanks for creating a clean template for us non design photographers! lol