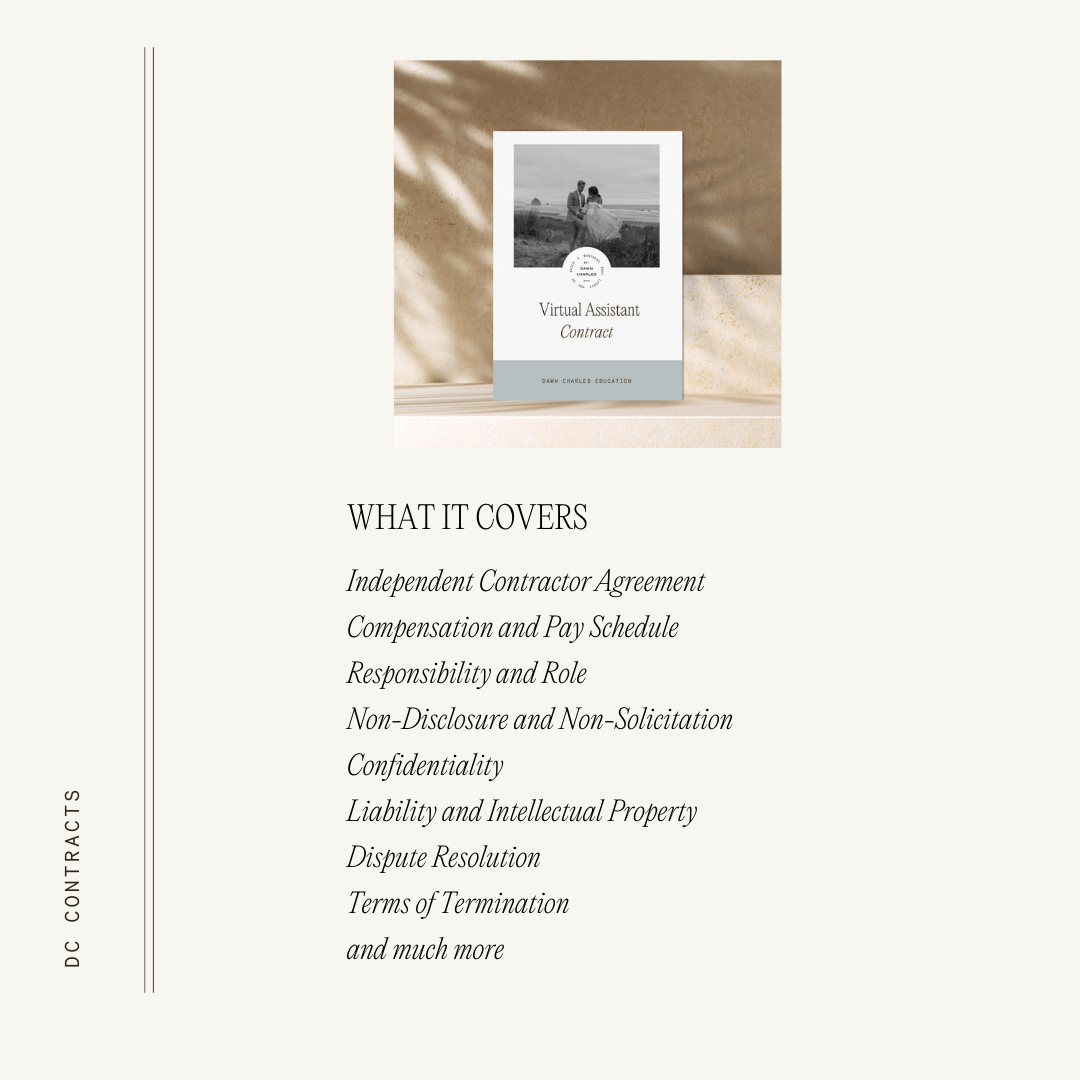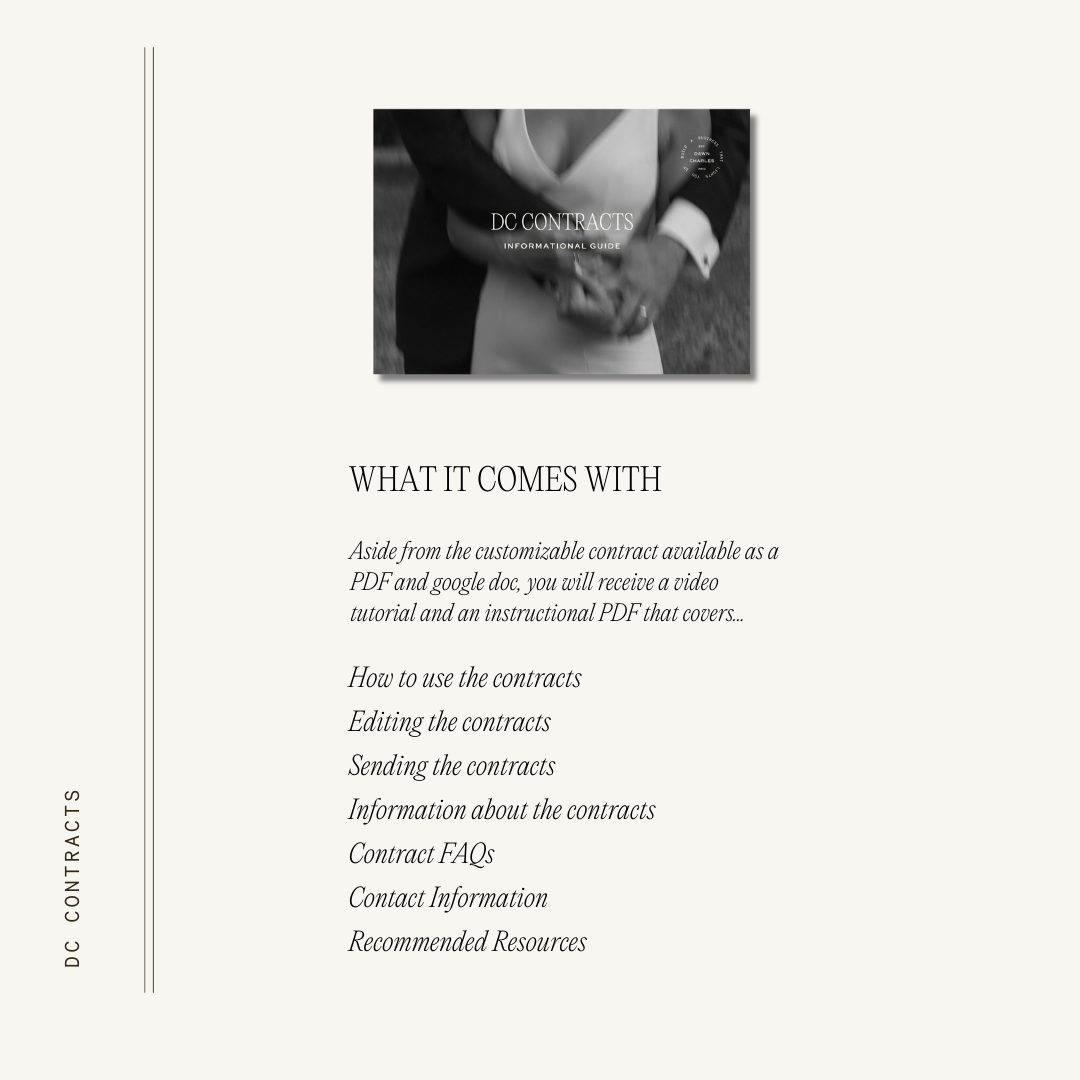 Virtual Assistant Contract
A customizable contract template written by a trusted lawyer for virtual assistants. 
Aside from details specific to the two parties signing the contract, this template is complete and ready for use. Upon purchase you will receive an installation guide in PDF format, and a video tutorial showing you how to edit & use the contracts inside of HoneyBook (however, all DC Contracts can be sent to your clients however you choose). Simply copy and paste, from the PDF or Google Doc provided, and make sure to edit the customizable fields. 
Feel confident and protected knowing DC Contracts were created by a lawyer with your best interest at heart.
Bundle DC Contracts to save with an automatic BOGO 20% off discount applied upon check out.
The Virtual Assistant Contract includes:
Independent Contractor Agreement

Compensation and Pay Schedule

Responsibility and Role

Non-Disclosure and Non-Solicitation 

Confidentiality

Liability and Intellectual Property

Dispute Resolution

Terms of Termination

& more
Universal & relevant worldwide.
Disclaimer: Dawn Charles and parties connected to drafting of DC Contracts take no liability over the enforceability or positive legal outcome of these contract templates. Buyer assumes all legal responsibility.
Launched June 2023
Virtual Assistant Contract