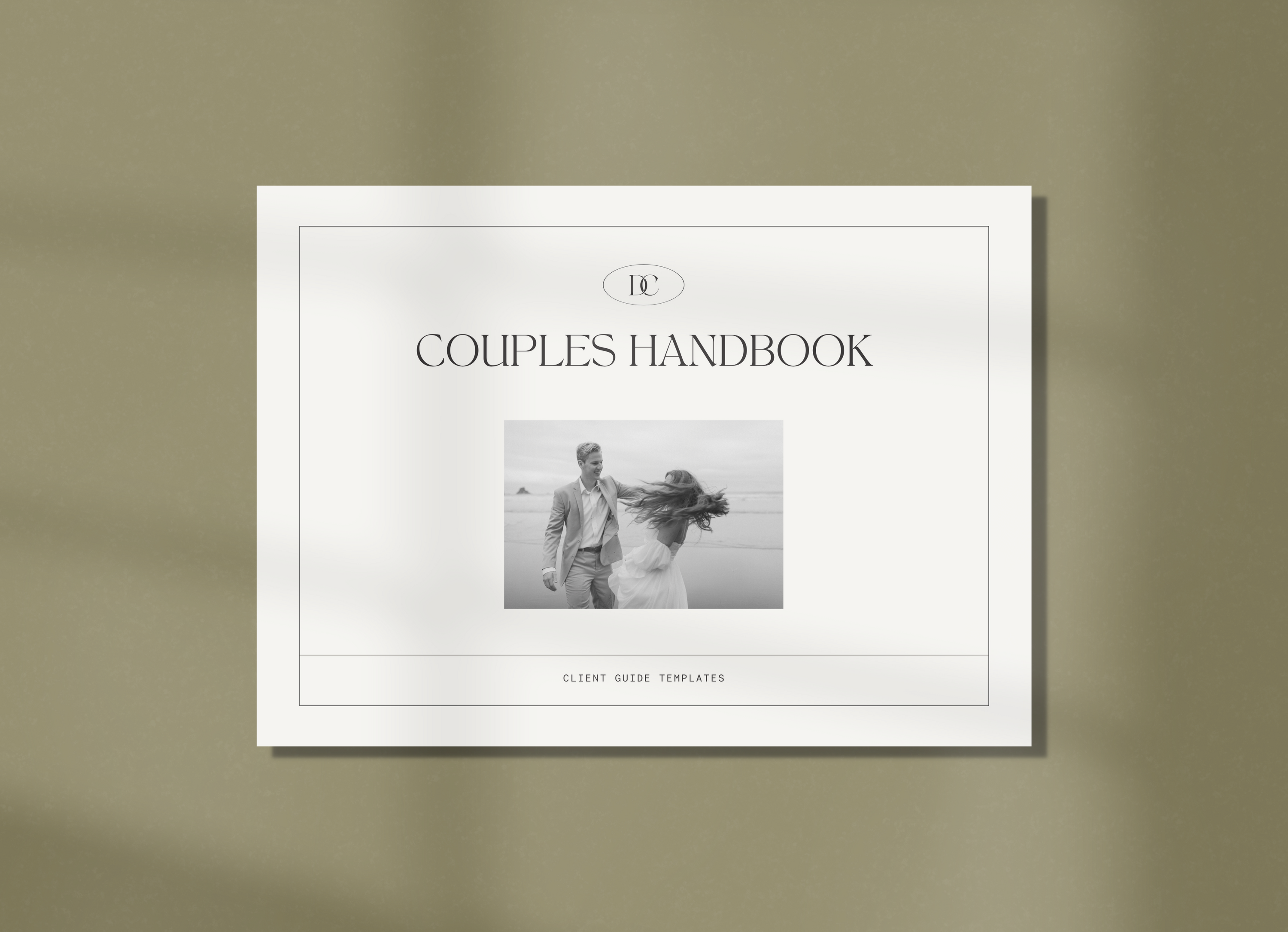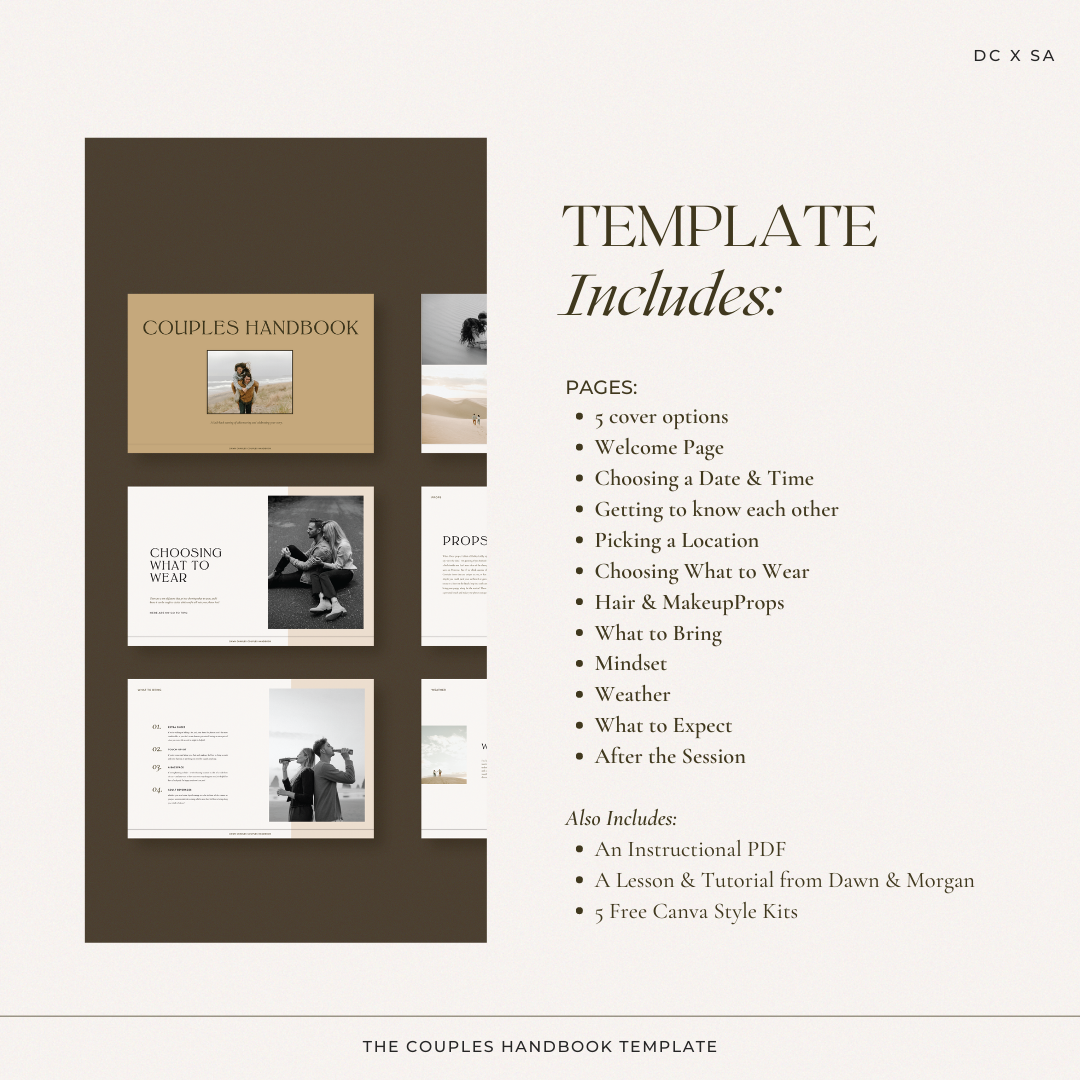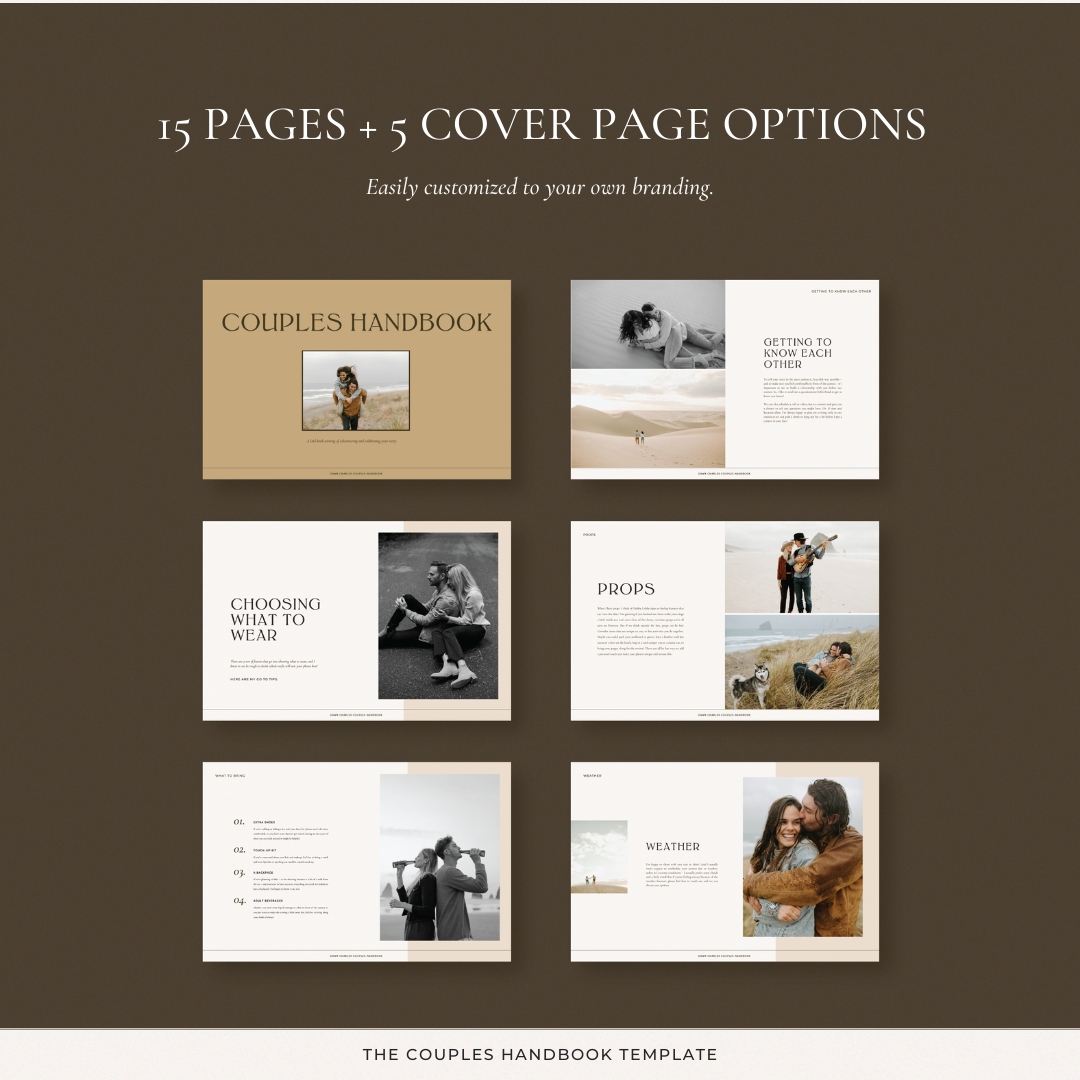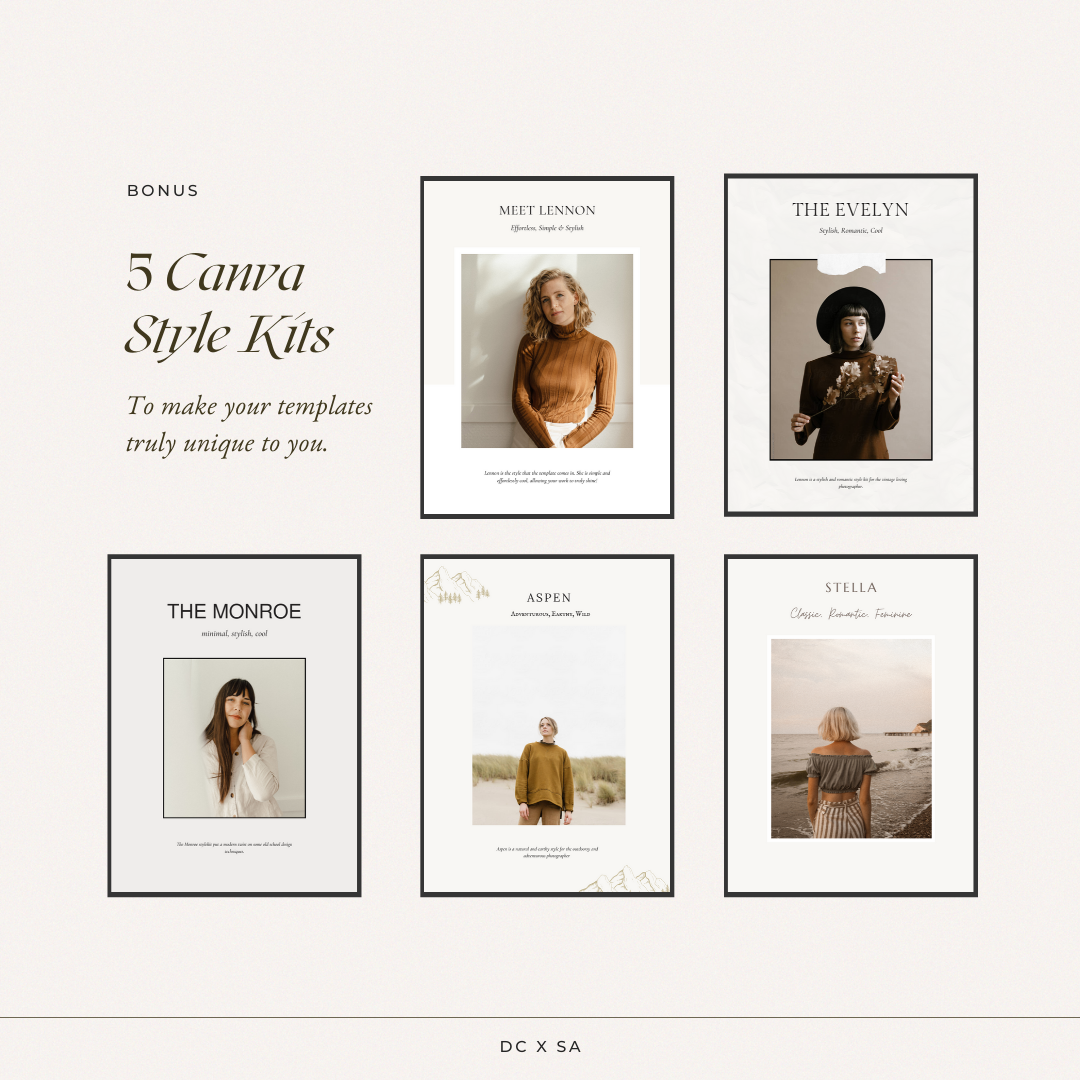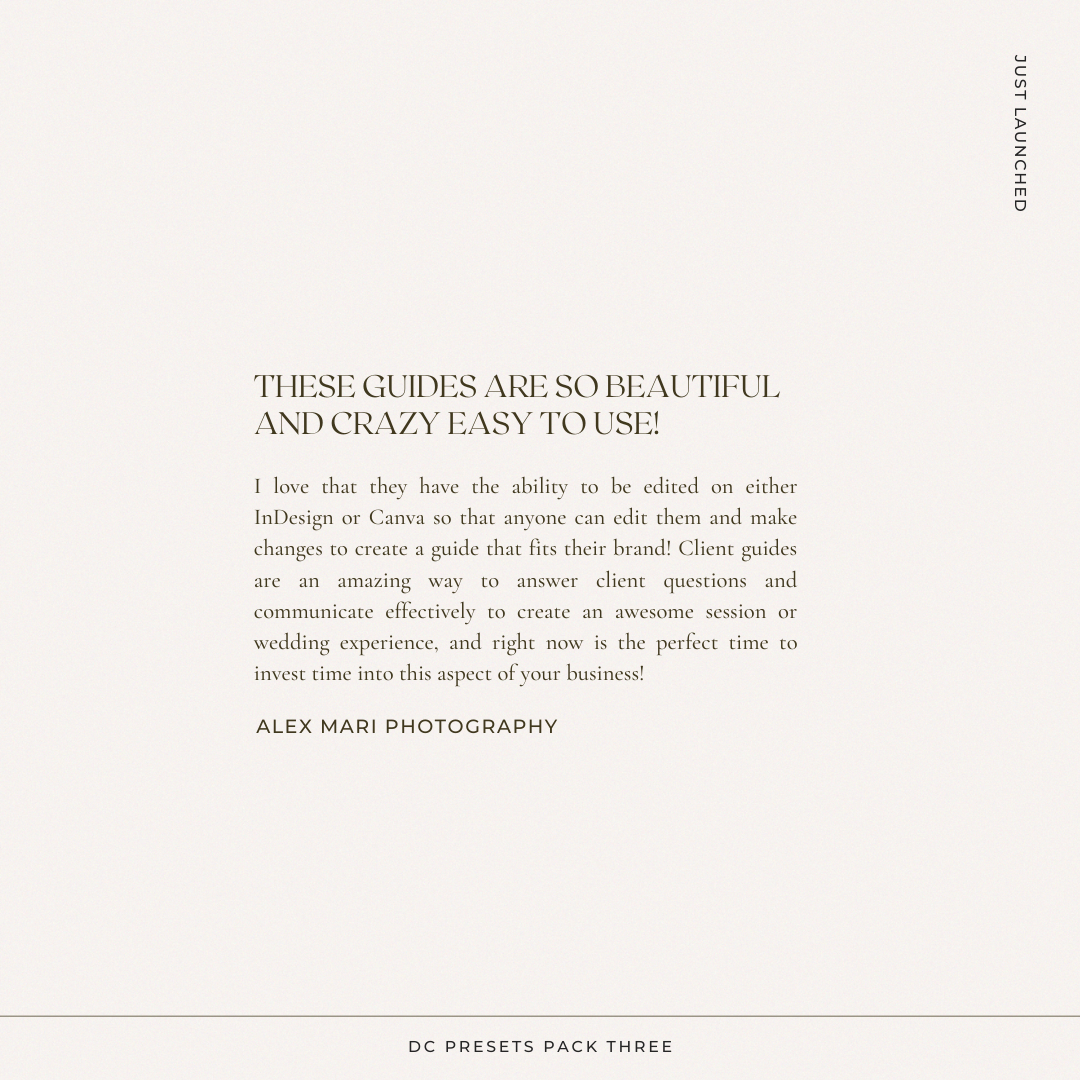 Couples Handbook Template
A 19 page Canva or InDesign client guide template to helping you to serve your clients well by preparing them for their couples session.
This template includes a beautiful, easy-to-customize template, as well as content prompts, a short lesson from Dawn on the importance of educating your clients for their upcoming session, and a design tutorial by Morgan.
*This template is best suited for digital use.
PAGES:
5 cover options
Welcome Page
Choosing a Date & Time
Getting to know each other
Picking a Location
Choosing What to Wear
Hair & Makeup
Props
What to Bring
Mindset
Weather
What to Expect
After the Session
Also Includes:
An Instructional PDF
A Lesson & Tutorial from Dawn & Morgan
5 Free Canva Style Kits

Because this is a digital product, all sales are final.
Couples Handbook Template