The Editorial Pack Mobile Presets
DC PRESETS X ALEX MARI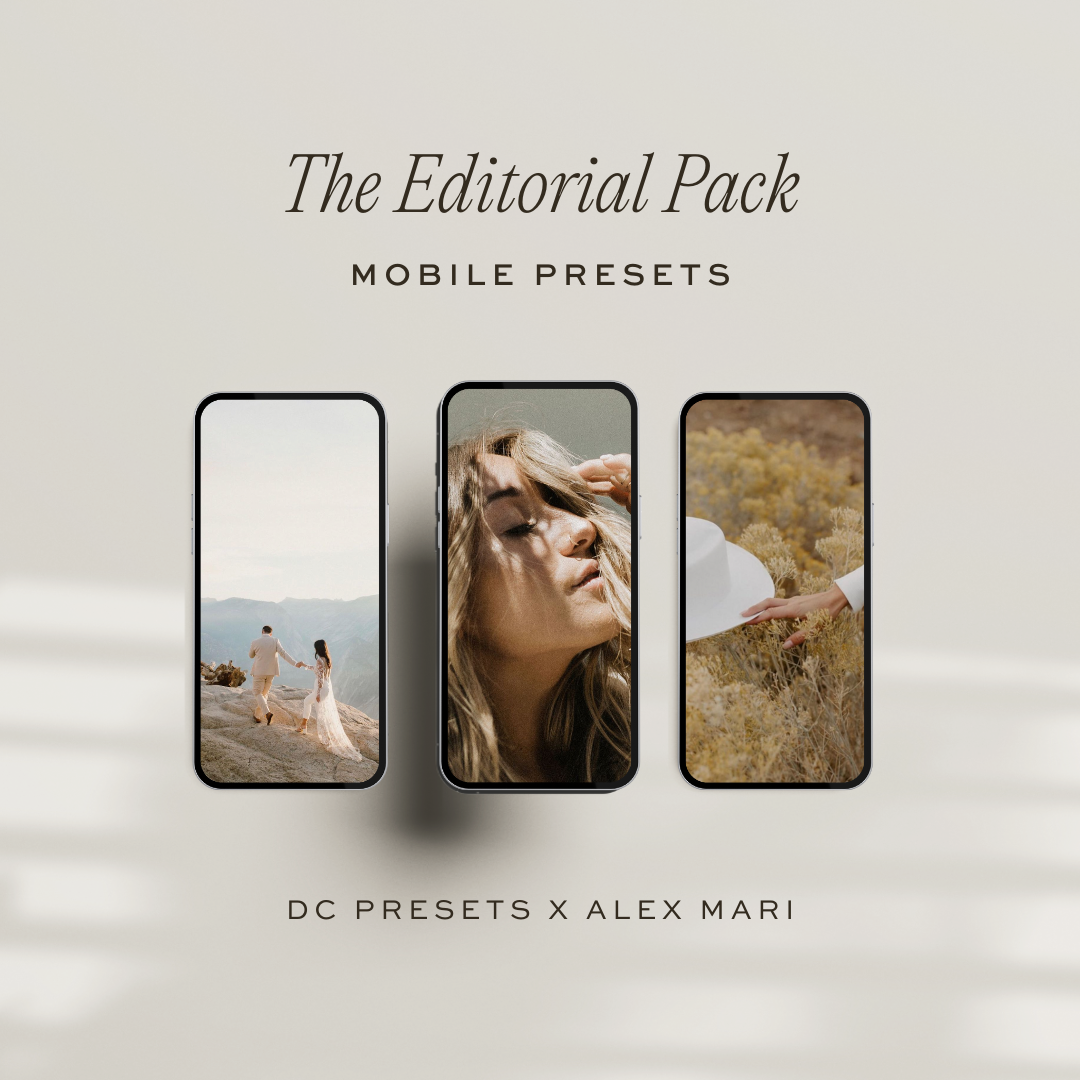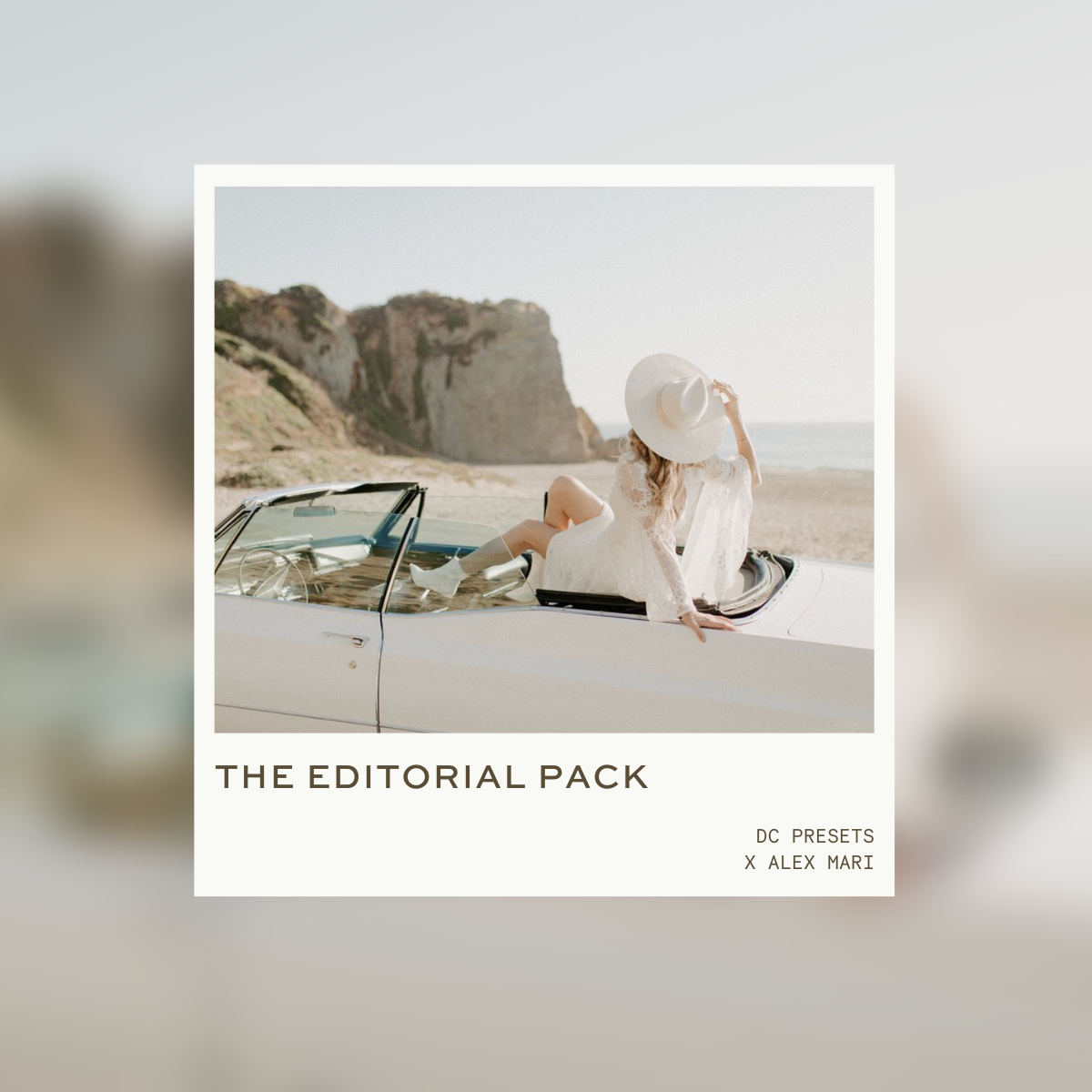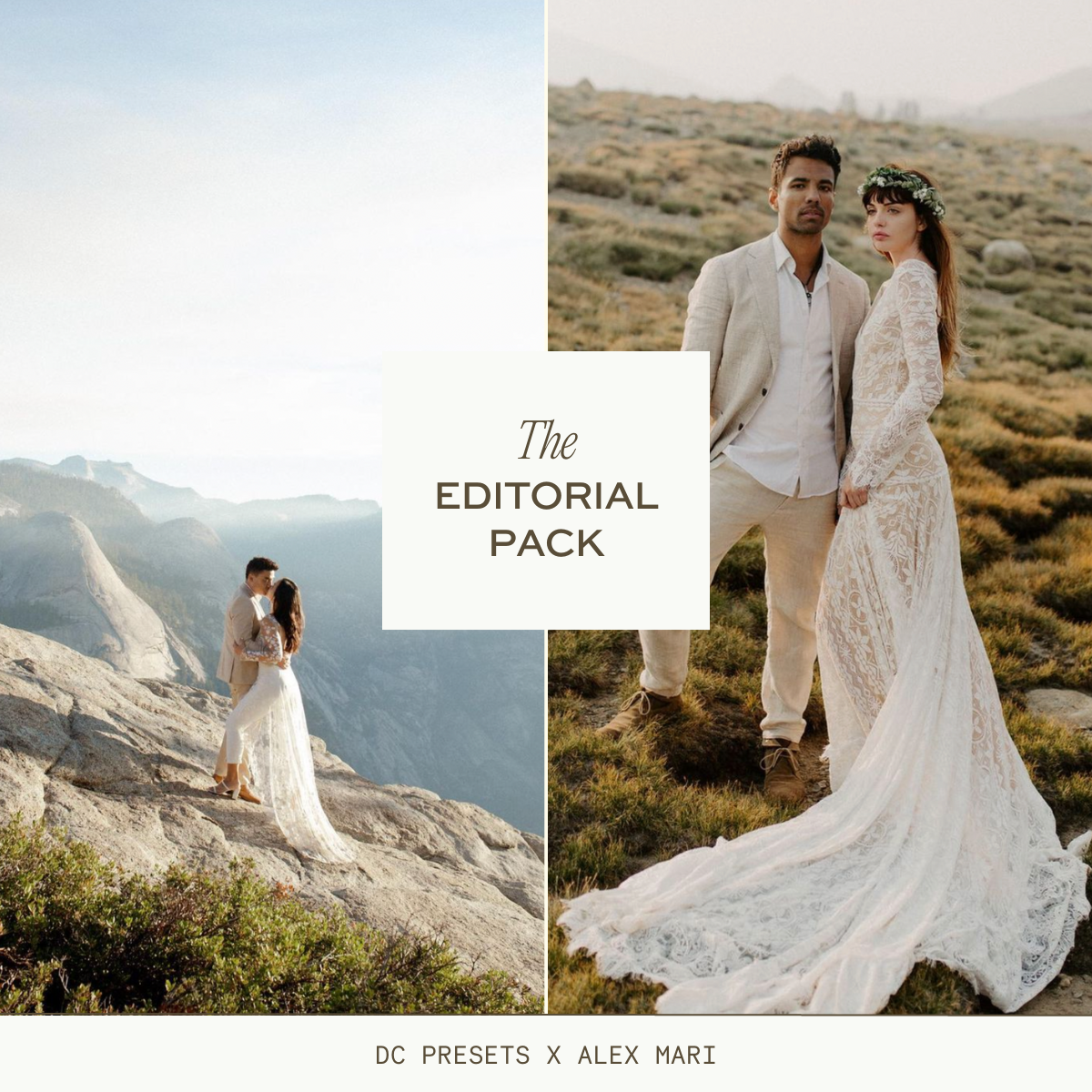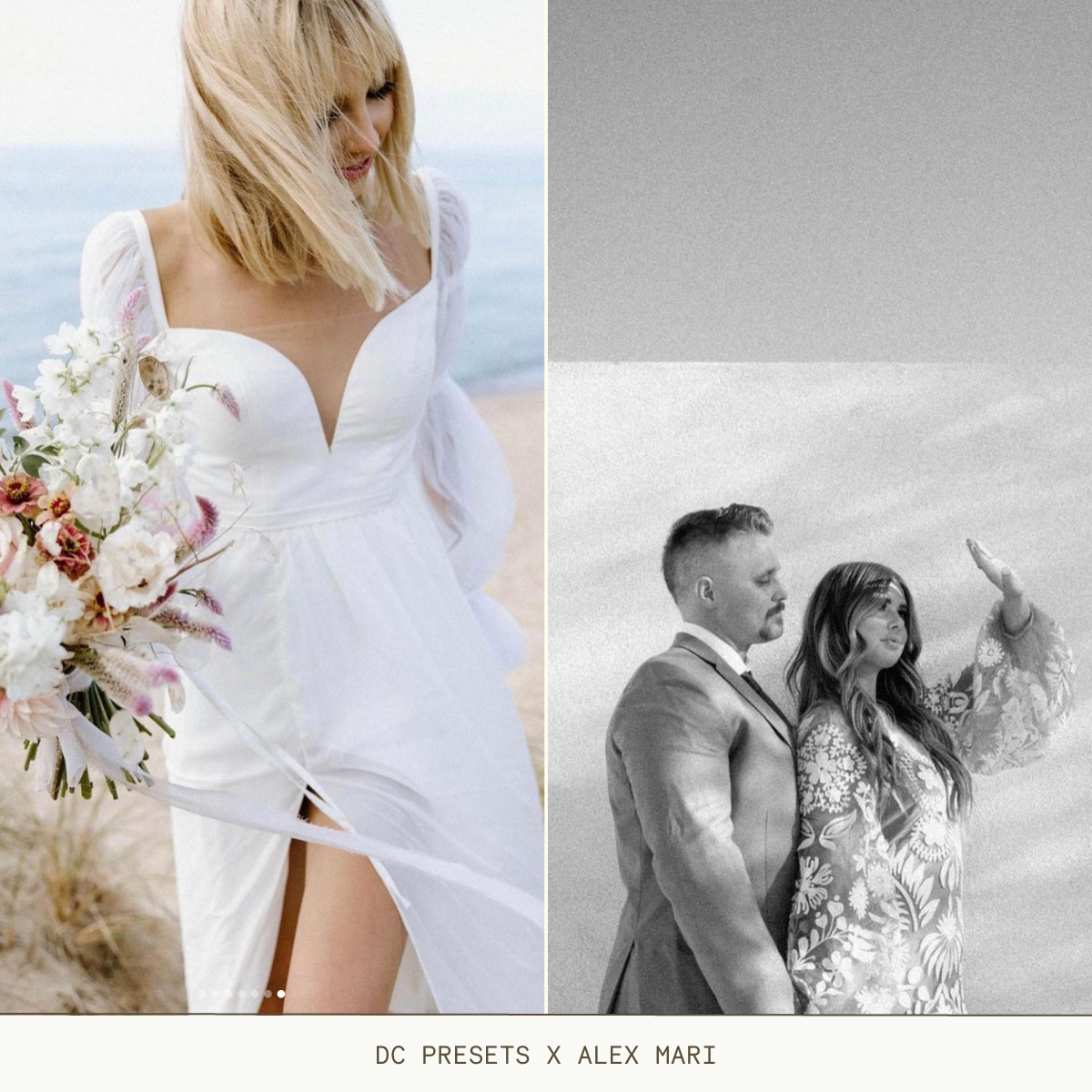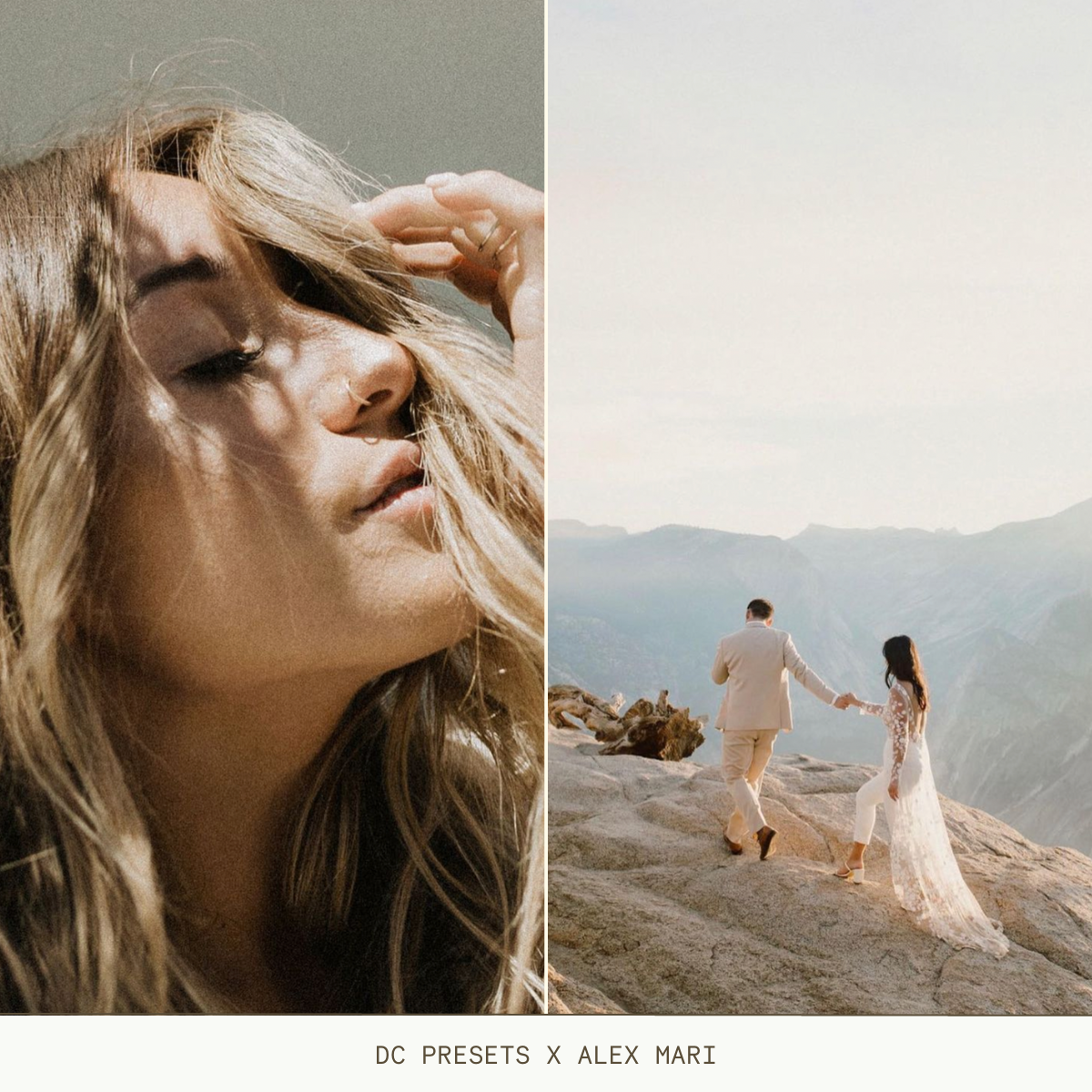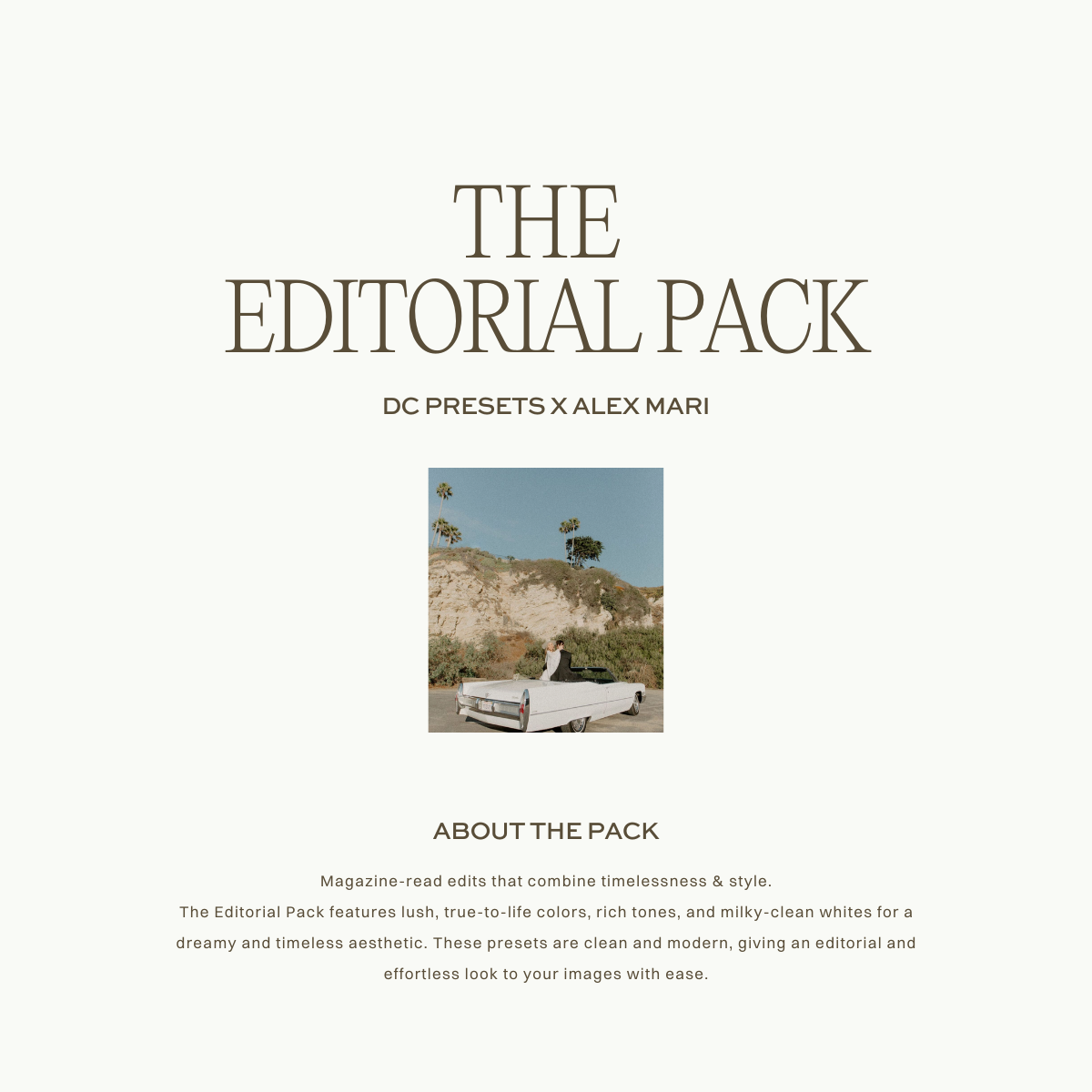 DCxAM Editorial Mobile Pack
Alex Mari x Dawn Charles collaboration presets
Lush, true-to-life colors, rich tones, and milky-clean whites for a timeless, editorial look that is magazine-ready.
Includes 7 color and 2 BW Presets for Lightroom Mobile, an installation guide & editing tutorial.
All Sales are final
DISCLAIMER: Please be sure to double check the product(s) you're purchasing to ensure they are a good fit for your needs. These files are created for mobile images and will only work in Lightroom Mobile. If you are looking for presets for your professional images to edit on Lightroom Desktop, check out our desktop presets. If you are looking for video editing tools, check out our LUTs video presets.
DCxAM Editorial Mobile Pack
THE EDITORIAL PACK
DC Presets x Alex Mari
Magazine-read edits that combine timelessness & style.
The Editorial Pack features lush, true-to-life colors, rich tones, and milky-clean whites for a dreamy and timeless aesthetic. 
These presets are clean and modern, giving an editorial and effortless look to your images with ease.
These presets changed the game for me.
A while back, Dawn and I worked together to combine her incredible editing knowledge with the look and feel that I love, and now these presets are here to make your life 100% times easier too!
I've never before used presets that apply and adjust so easily, and that look truly incredible in so many different lighting scenarios and environments, as well as on all skin tones.
We've tested this pack on multiple images from a wide range of photographers, cameras and scenery for a versatile fit on so many different images!
- ALEX
Introducing
Alex Mari
I'm a woman with a camera and a massive heart for artistic expression, all things that fill me to the brim with inspiration and beautiful moments. I'm also head over heels in love with light – the way it interacts with the world and can bring the corner of a plain bedroom to life with glowing streaks and warmth, or how it illuminates the sand below a wave and sparkles off the water's surface. Photography is my way of telling stories in their most honest form. There's a special magic to an image filled with story and nostalgia – it doesn't even have to be a perfect photo, it just needs to give you a feeling. A feeling you can't shake, and that you don't ever want to. That's why I do this, and why I've shared this passion of mine by documenting human connection for the past nine years.
-ALEX