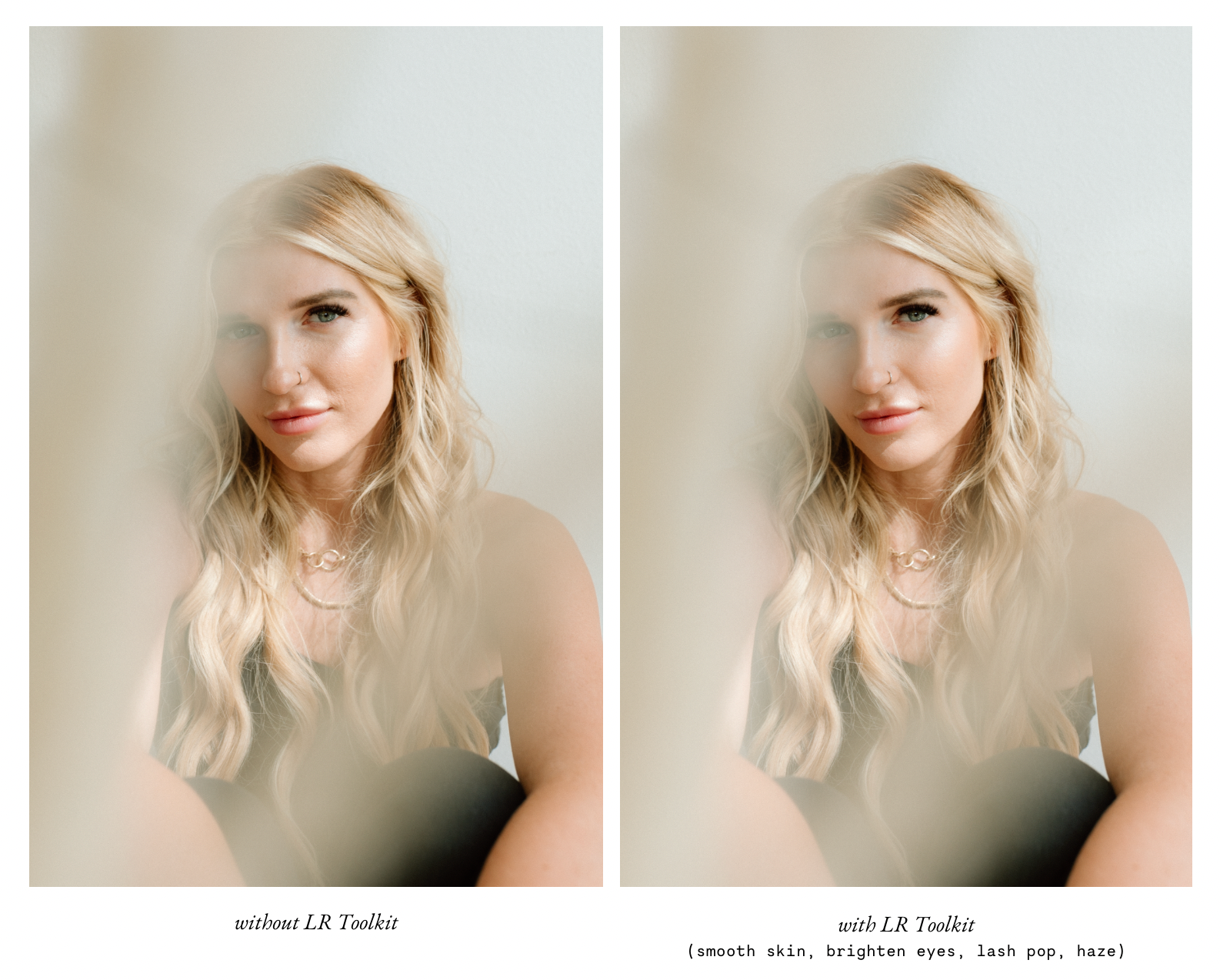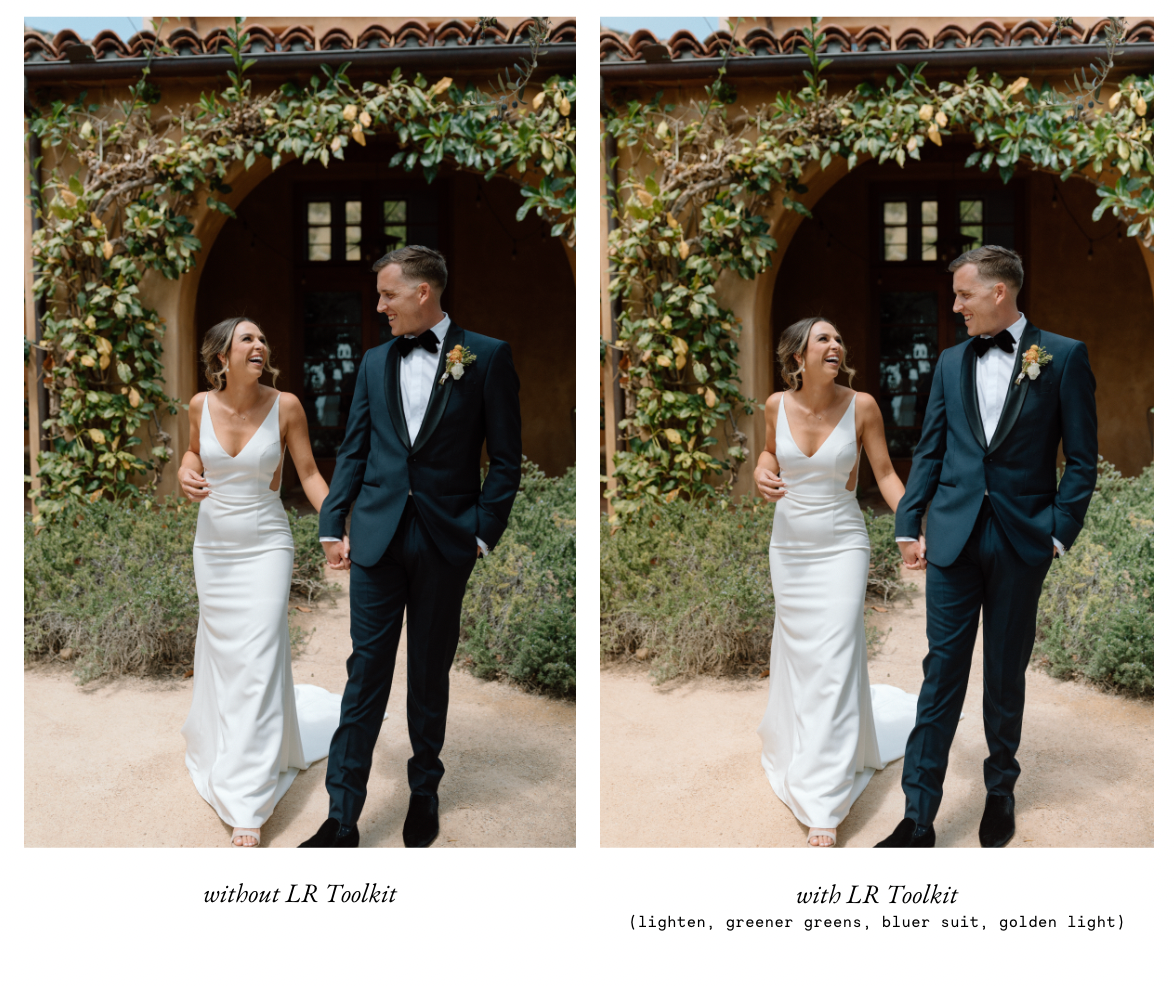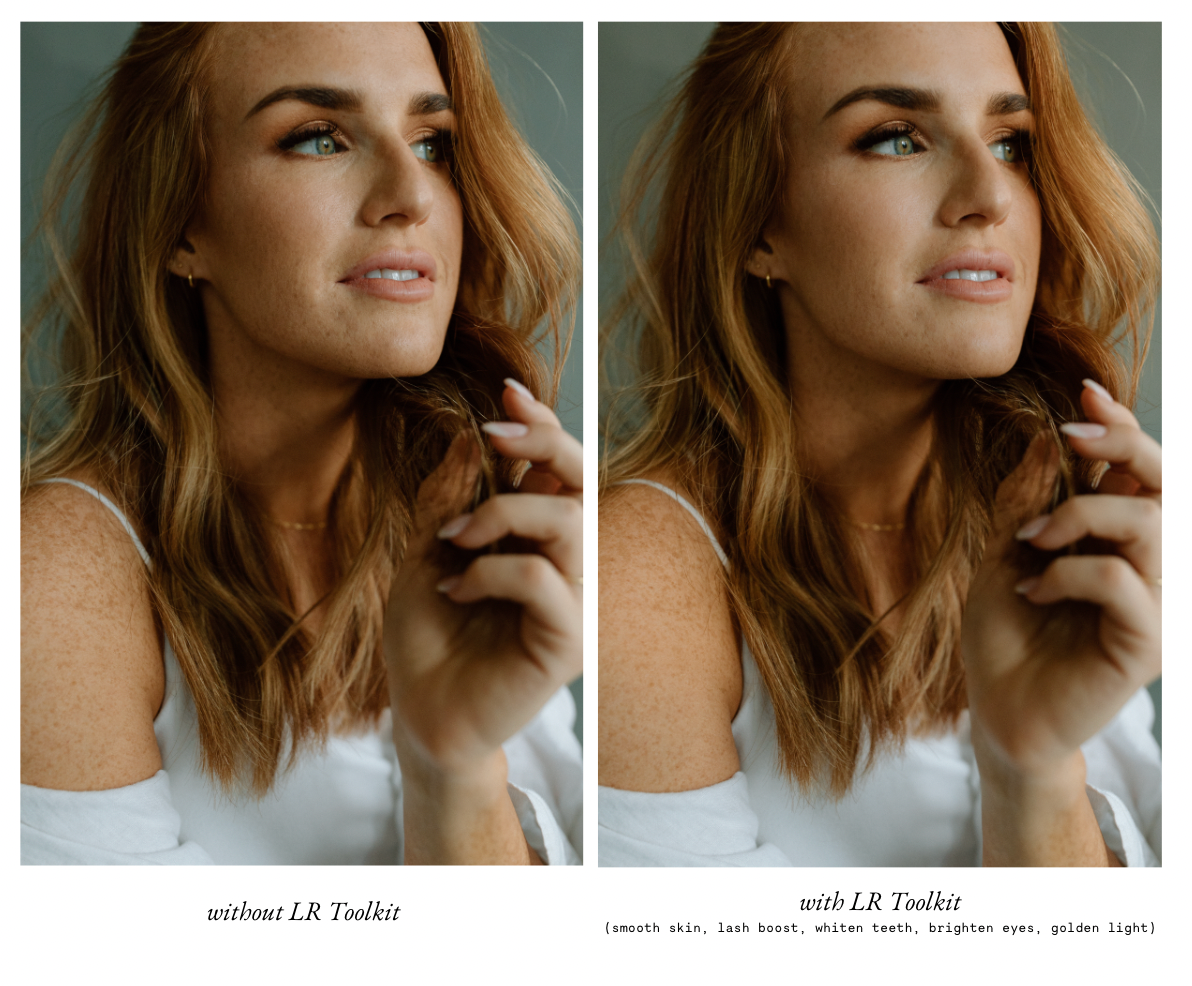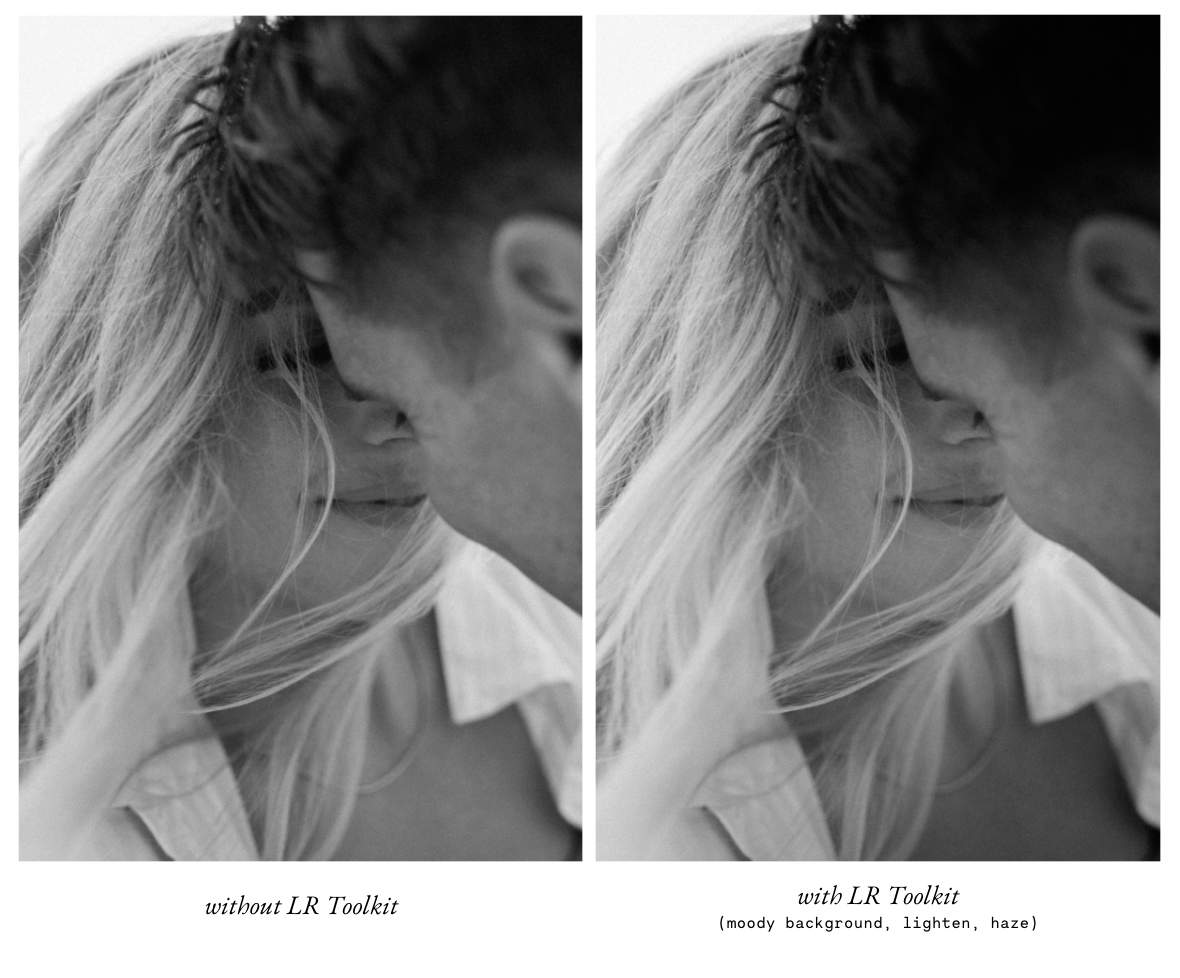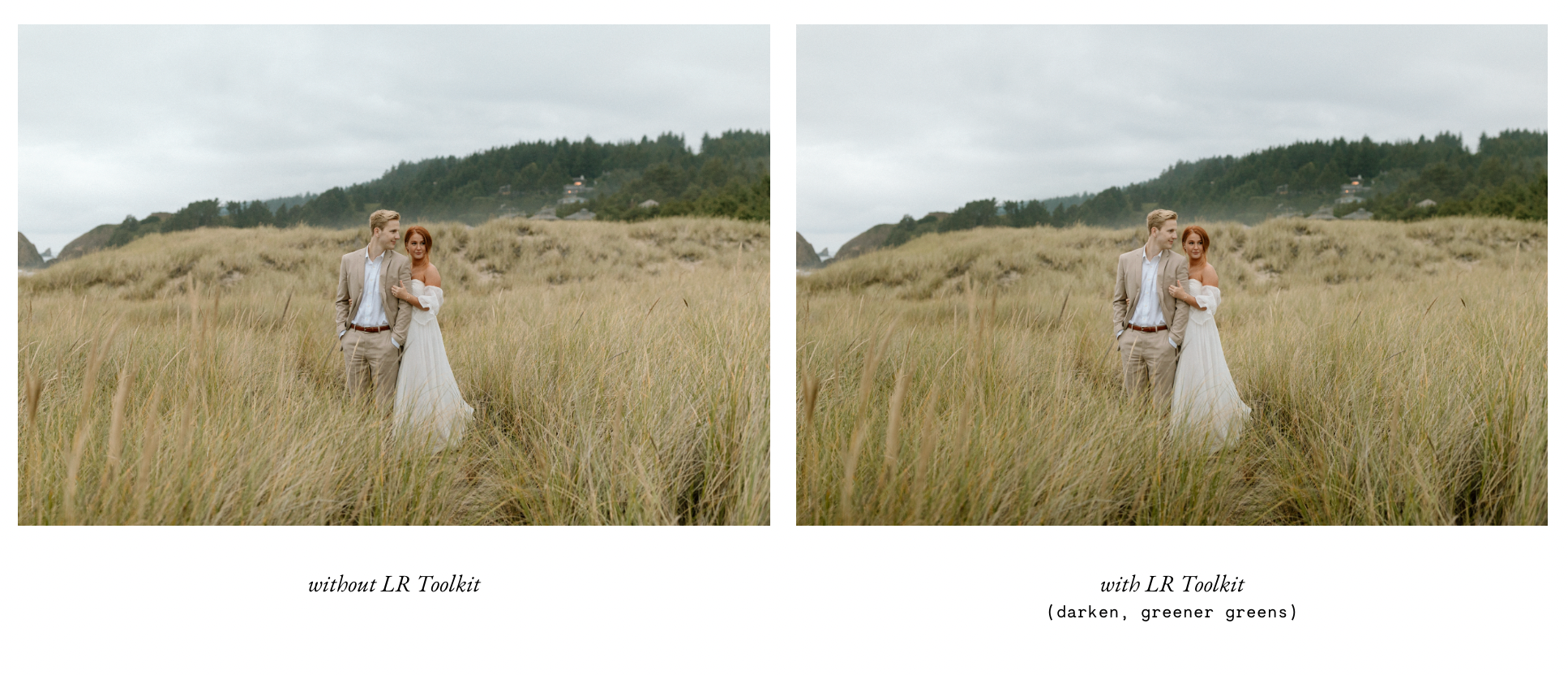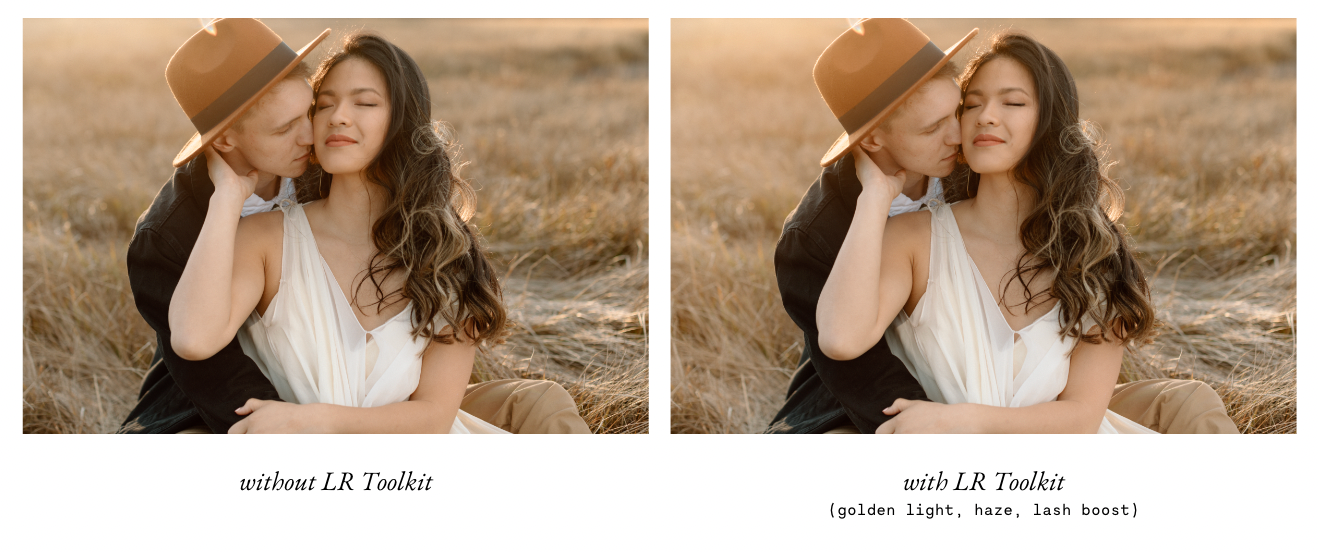 Take your editing skills to the next level.
Do you ever edit a photo and almost everything looks great, but it just needs that extra punch, or the skin looks a little too orange, some more golden light would make it pop, his face is too dark, the skin could use some smoothing out, the teeth could be a little whiter. You get the picture. Sometimes presets and color correcting can't do everything. So that's why I created this toolkit!
This kit is a set of 15 presets that can be used as brush, gradient or radial filters. They are designed to selectively enhance or correct atmosphere, beauty, exposure, and color in your image.
A breakdown of the tools included: 
Bluer Suit, Bokeh, Brighten Eyes, Contrast, Darken, Golden Light, Greener Greens, Haze, Lash Boost, Lighten, Moody Background, Orange Skin Corrector, Sharpen, Smooth Skin, Whiten Teeth
The kit is paired with a tutorial video where you are walked through exactly how I use these tools in my own work to create an enhanced and polished final product.
Compatible with Lightroom Classic and Lightroom Classic CC