The Redwood Pack
DC PRESETS x EMILY MAGERS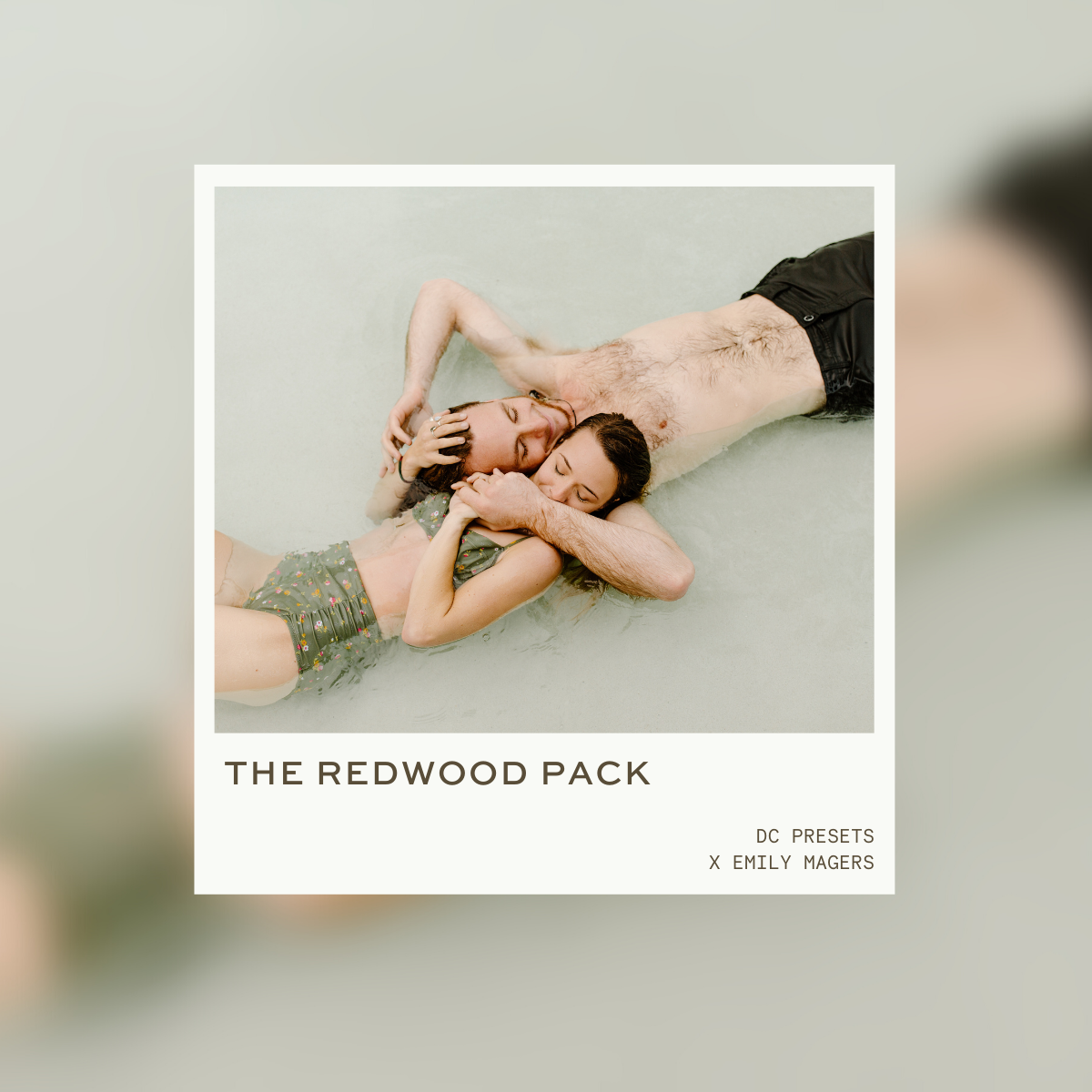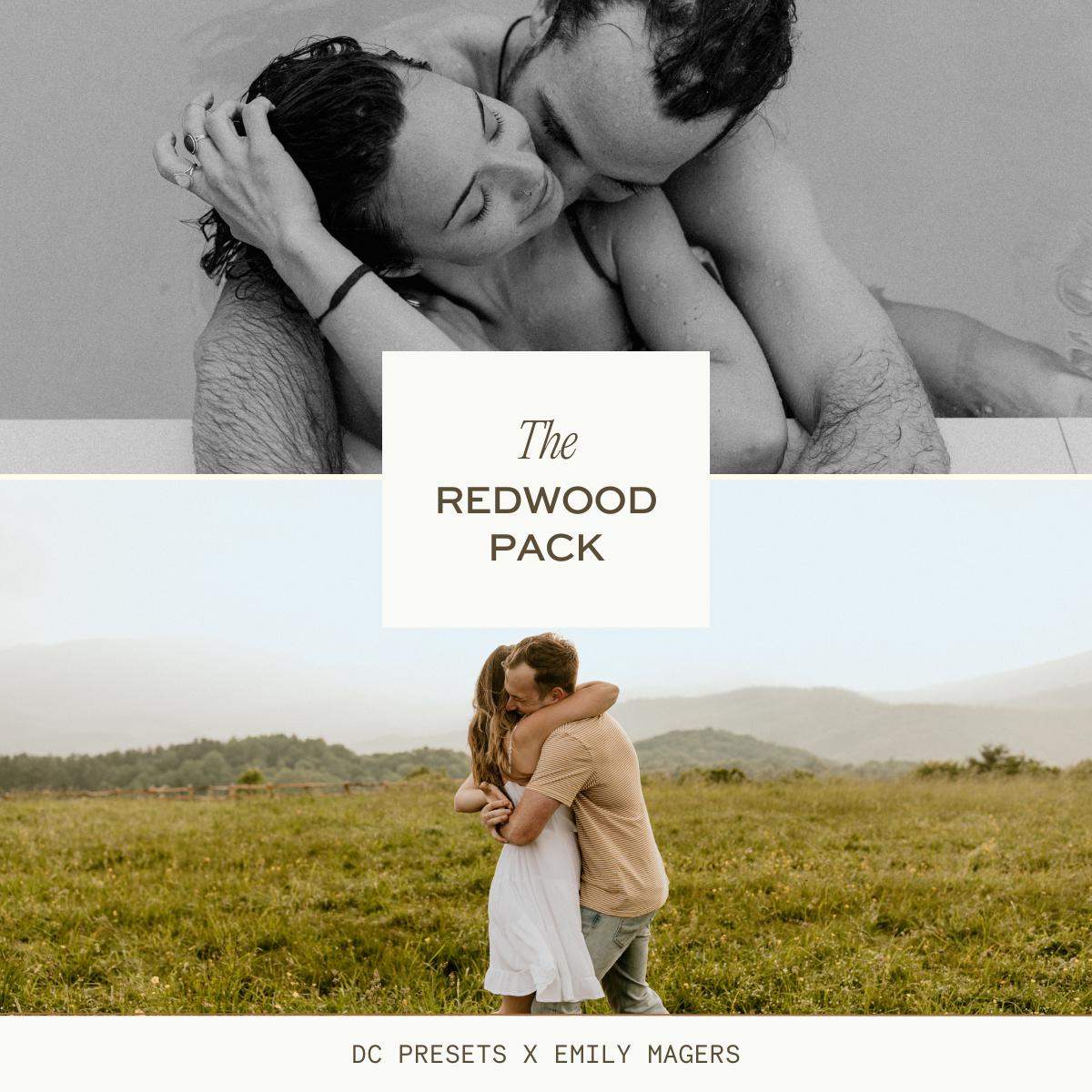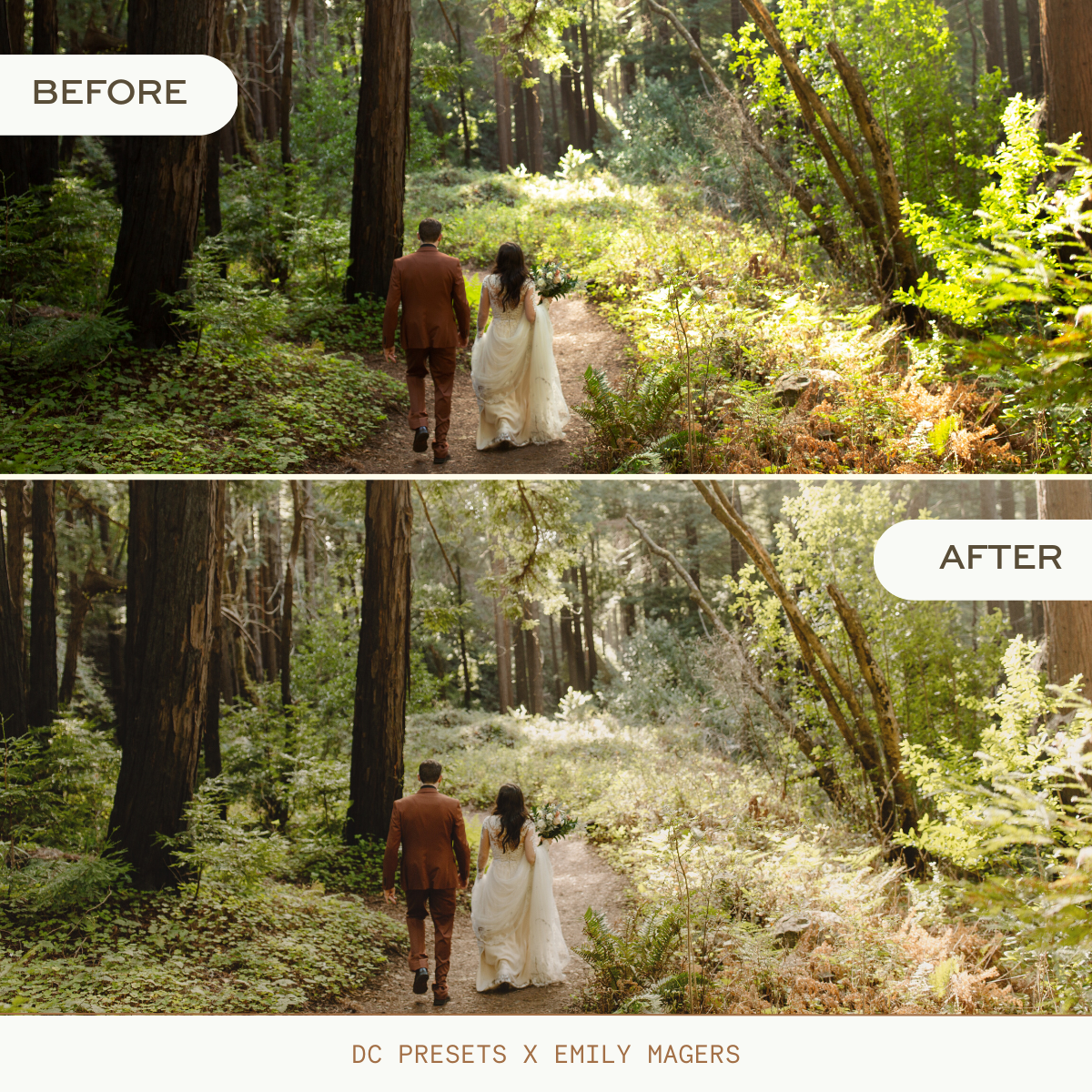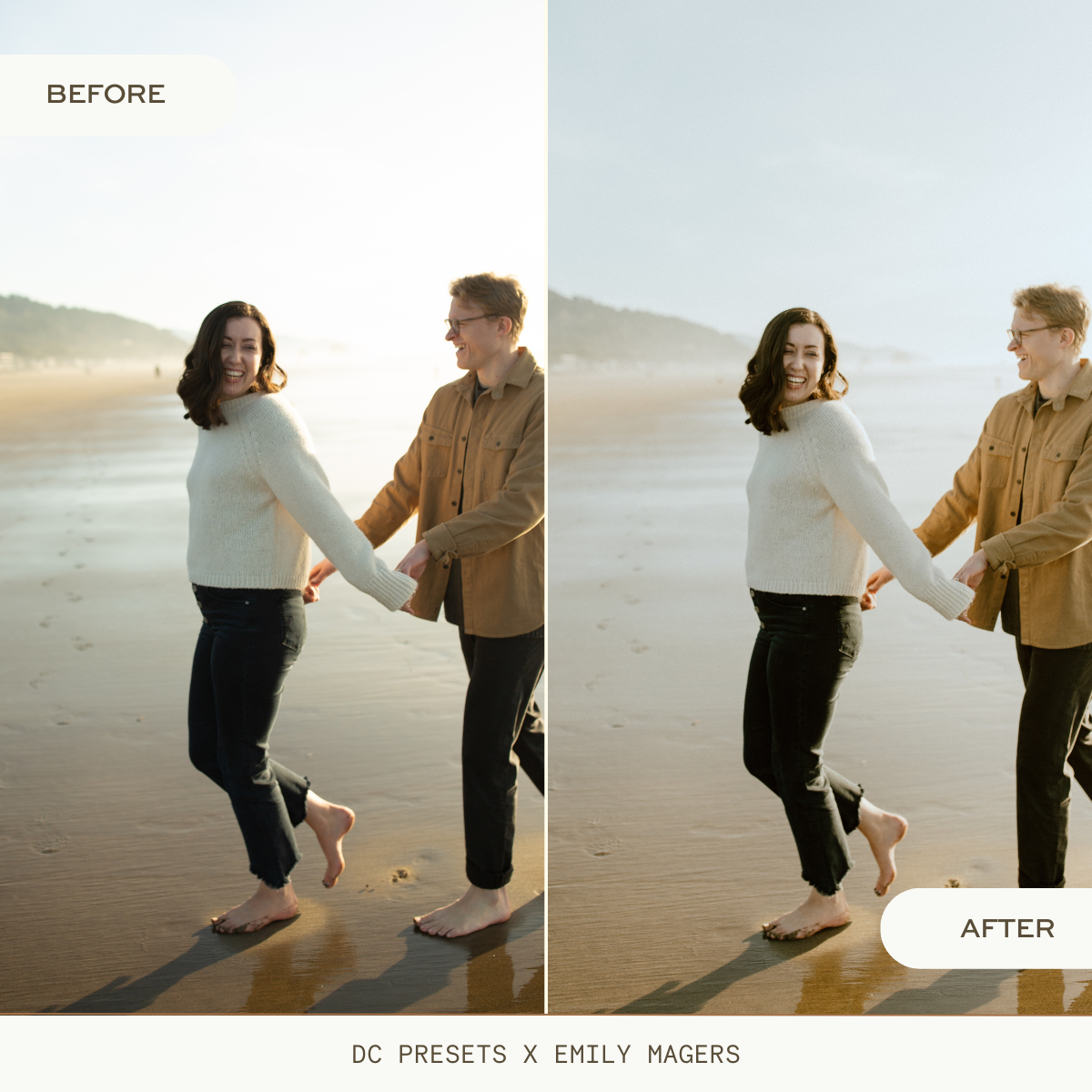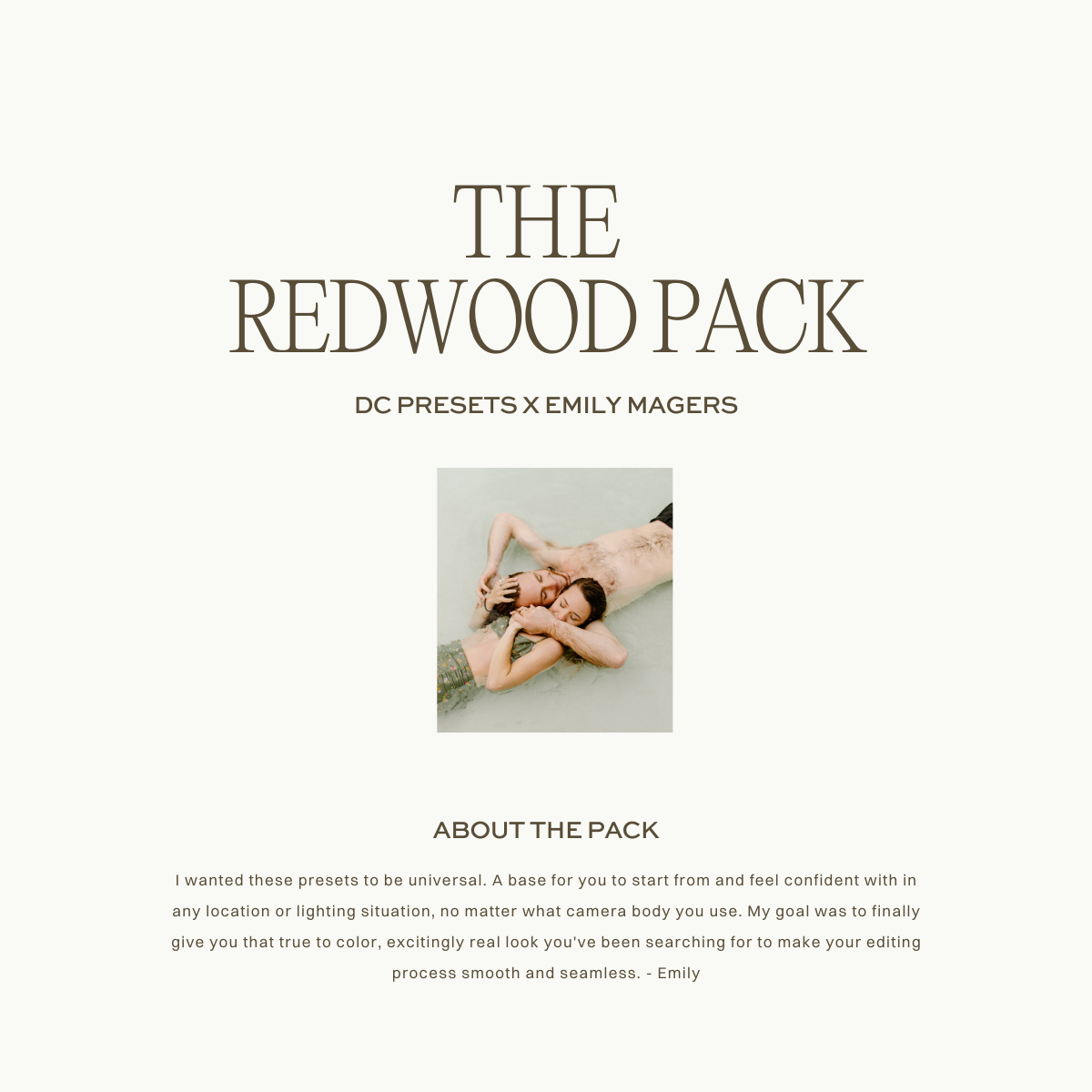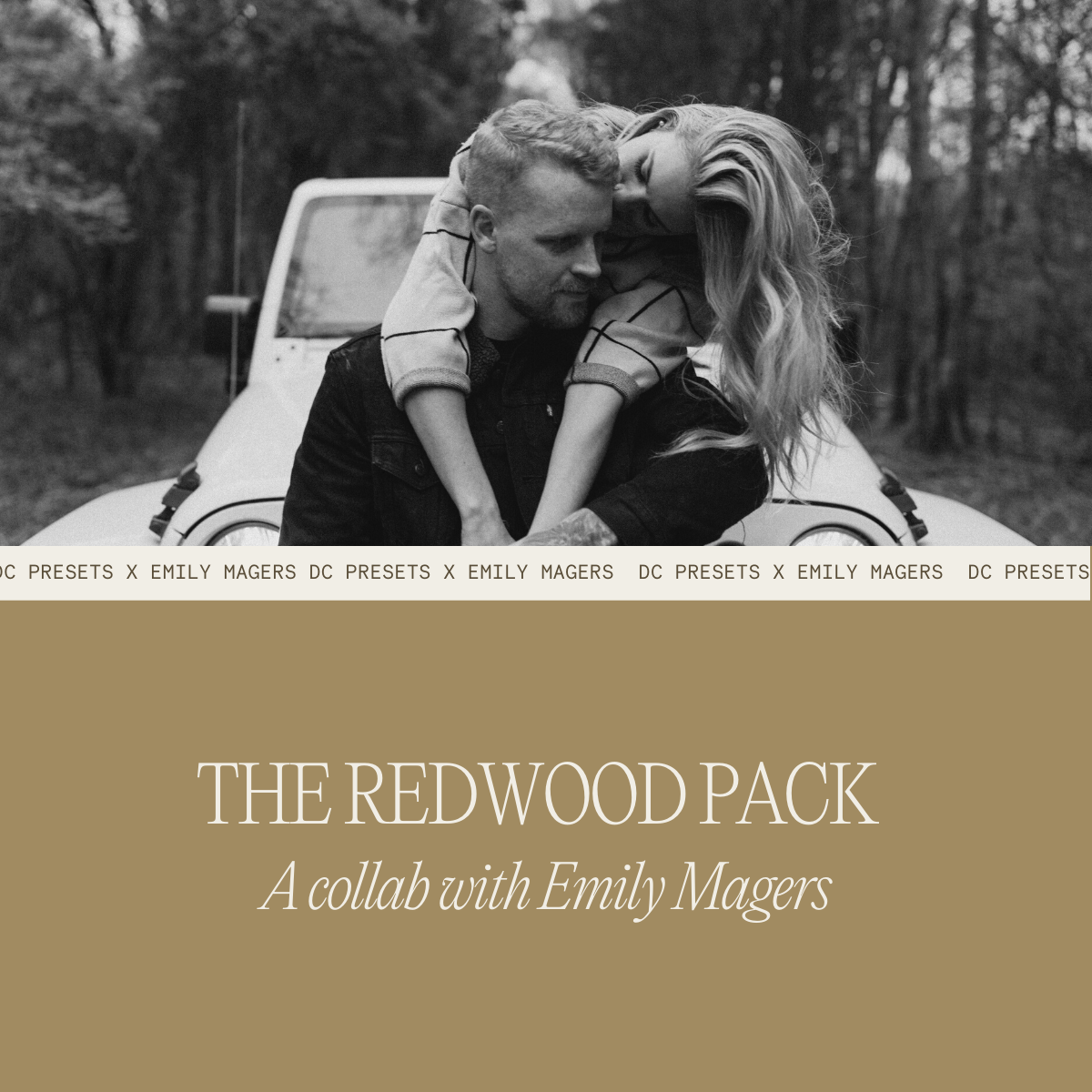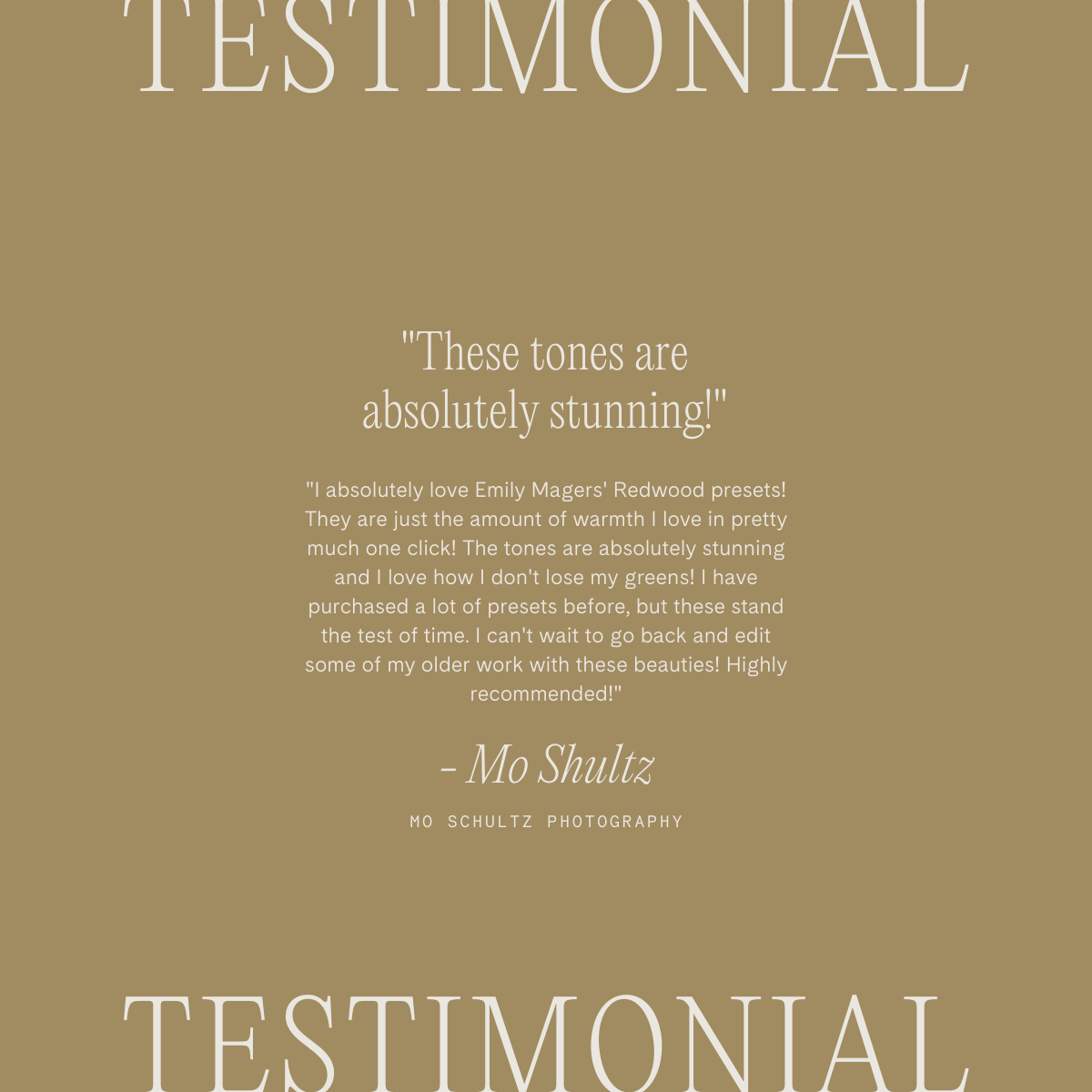 Dawn Charles x Emily Magers preset collaboration

Warm, filmy hues for a cinematic edit that is unique but versatile.

Includes 6 color and 2 BW Presets for Desktop Lightroom & ACR, an installation guide & editing tutorial.
*also available for mobile 
All Sales are final
DISCLAIMER: Please be sure to double check the product(s) you're purchasing to ensure they are a good fit for your needs. These files are created for desktop images and will only work in Lightroom Desktop. If you are looking for presets to edit on Lightroom Mobile, check out our mobile presets. If you are looking for video editing tools, check out our LUTs video presets. 
THE REDWOOD PACK
DC Presets x Emily Magers
I wanted these presets to feel universal. A base for you to start from and feel confident with in any location or lighting situation, no matter what camera body you use. My goal was to give a cinematic, but true to color look you've been searching for to make your editing process smooth and seamless.
– EMILY

Why Redwoods?
Redwoods have always been my favorite. They remind me of all the camping trips we would take as a family growing up, the smell of campfire, and now my wedding day! Jeff and I knew we wanted to be married in the redwoods because they feel like home.

I wanted to create something that embodied that feeling. These presets feel like home to me, the perfect warmth, depth, and moodiness to make you feel something.
KIND WORDS
"These tones are absolutely stunning!"
I absolutely love Emily Magers' Redwood presets! They are just the amount of warmth I love in pretty much one click! The tones are absolutely stunning and I love how I don't lose my greens! I have purchased a lot of presets before, but these stand the test of time. I can't wait to go back and edit some of my older work with these beauties! Highly recommended!
– Mo Schultz Photography
Introducing
Emily Magers
Emily is a wedding photographer and educator based in Los Angeles but travels worldwide. She is extremely passionate about educating and empowering other creatives in the industry while growing together. She has been shooting for 9 years and loves all things national parks, dogs, and community.